The Atlantic Daily: Building to the Point
Rudy Giuliani's defense against collusion claims. Plus sexism in U.S. courts, the challenge of blending families, and more.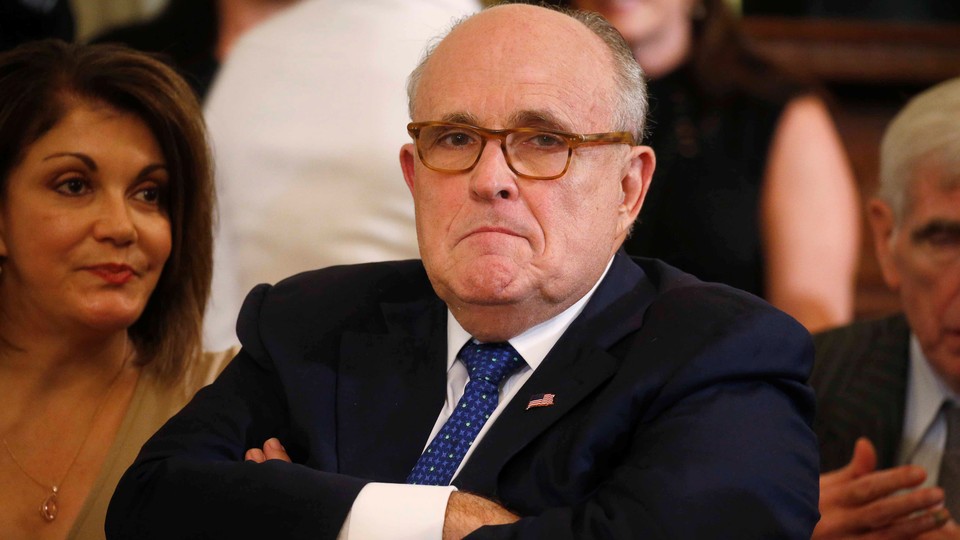 What We're Following
Russian Relations: While discussing Special Counsel Robert Mueller's investigation of the 2016 election, President Trump's lawyer Rudy Giuliani claimed not only that collusion with Russia would not have been a crime, but also that none had occurred. David A. Graham explains why these talking points don't add up. And Natasha Bertrand reports that the Department of Homeland Security has paid increasing deference to Red Notices that Russia has issued through Interpol—effectively allowing Russia to use U.S. courts to prosecute its dissidents.
Agricultural Allegiance: The $12 billion aid package that the Trump administration announced last week isn't enough to alleviate some farmers' concerns about the impact of Trump's trade war on their business, Olivia Paschal reports. Rural voters' dissatisfaction with the trade war could leave an opening for candidates like Abby Finkenauer—a progressive Millennial from Iowa who hopes to convince voters in her home state that the Democratic Party is the voice of the white working class.
Gender and Justice: After allegations of sexual misconduct against the CBS chief executive Les Moonves were published on Friday, several women at the network came to his defense, stating that the allegations did not seem to reflect the man they knew—yet such familiarity, Megan Garber writes, "doesn't scale to a defense." And in the courtroom, female lawyers face widespread sexism, which can affect not only their own careers, but also their clients' rights.
---
Snapshot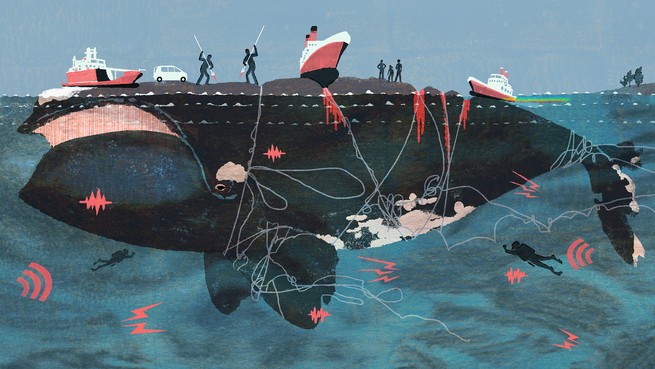 ---
Evening Read
Russell Berman reports from a campaign school for black candidates:
It was midway through a sticky Georgia Saturday, and Jessica Byrd was dispelling myths about the way black women are supposed to run for office in 2018 …

"Y'all, it's fake," she said, referring to the received wisdom she was now telling [the students] to ignore. "We made it up. It's fake."

"It doesn't mean that our folks, especially our elders, our community leaders who believe these things, are wrong," Byrd continued. "It means that it is a new day. It is 2018. Everything has been building to the point where we get to rewrite what we want it to be."
Keep reading, as Russell describes how this project could help candidates navigate—and transform—a system that's historically been weighted against them.
---
What Do You Know … About Education?
1. The most recent available data, from the 2010-2011 school year, puts the average annual cost of tuition at a U.S. private school at about $____________.
Scroll down for the answer, or find it here.
2. In 2016, the Koch Foundation gave grants to more than ____________ colleges.
Scroll down for the answer, or find it here.
3. At the end of Charlotte's Web, Fern, the little girl who raises Wilbur the pig as a pet, stops visiting him as frequently because of her ____________.
Scroll down for the answer, or find it here.
---
Look Back
Medicare and Medicaid were created on this day 53 years ago, when President Lyndon B. Johnson signed the Social Security Amendments of 1965 into law. In 2017, Vann R. Newkirk II wrote about the close connection between health care and civil rights:
The law's effects on segregation were felt immediately. Since Medicare's universal coverage of elderly people brought federal funds to about every hospital in America, it also bound them by Title VI's nondiscrimination clauses, which essentially ended segregation in those hospitals—some of the last public arenas in which Jim Crow legally held sway. Medicare was the final federal legal blow for de jure segregation, and without it, there would still be few legal mechanisms to force hospitals to integrate. It's hard to overstate how much Medicare and Medicaid themselves did to end formal segregation.
---
Dear Therapist
Every week, Lori Gottlieb weighs in on readers' dilemmas in the Dear Therapist column. This anonymous reader in San Francisco is struggling to connect with their fiancé's teenage sons:
He believes that I think his children are bad kids, and that it is my fault that our household is not in harmony. I think my fiancé needs to step up and be more forceful about setting household standards and have a more realistic view of his children. In his view, they never knowingly lie, they never purposefully disobey him, and any time Johnny stays up past his bedtime playing games is merely the result of a misunderstanding of what bedtime was, not disobedience on Johnny's part. (Bedtime is always the same.)

What should I do?
Read Lori's advice, and write to her at dear.therapist@theatlantic.com.
---
Time of Your Life
Happy birthday to Mark's wife, Jodi (the same age as Celine Dion); to Jane (the same age as the U.S. national motto, "In God We Trust"); and to Barrett (who turned 18 around the time of the first moon landing). And from yesterday, happy birthday to Edinn's brother (a year younger than Toy Story).
---