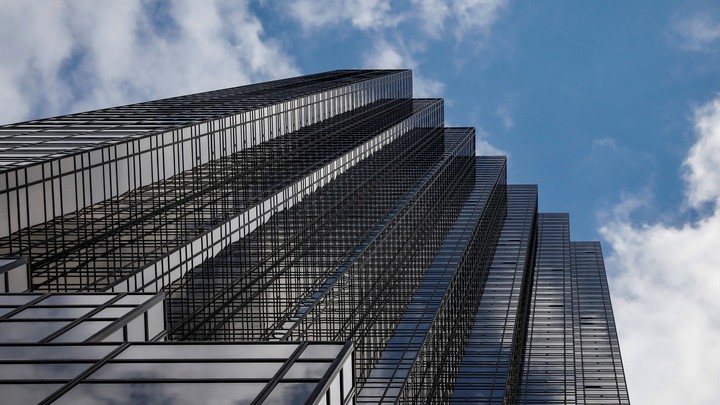 ---
Snapshot
---
Evening Read
Alex Wagner on the mission to reunite a migrant father with his son:
"He lives in a tiny mountain village by the river, on the border between two states in Honduras." This was the scant information given to Clara Long, a researcher with Human Rights Watch, and her partner, a Honduran lawyer affiliated with the Justice in Motion defender network, as they embarked on a mission to correct one of the most serious mistakes of the Trump administration. The man in question was the father of a 4-year-old boy. The two had been separated as a result of the administration's "zero tolerance" policy earlier this year: Miguel, the father, was in Honduras; his toddler son was 1,800 miles away in Chicago.
Keep reading, as Alex reports on what will happen to the estimated 463 children in federal custody whose parents have already been deported.
---
What Do You Know … About Culture?
1. The first food writer to win a Pulitzer Prize was ____________.
Scroll down for the answer, or find it here.
2. Applied to the soundtrack of a TV show, the term ____________ describes music that both the viewer and the characters can hear.
Scroll down for the answer, or find it here.
3. Honorees pay about $____________ to install their stars on the Hollywood Walk of Fame.
Scroll down for the answer, or find it here.
Answers: Jonathan Gold / diegetic / 40,000
---
Poem of the Week
From our September 1864 issue, "The Bridge of Cloud," by Henry Wadsworth Longfellow:
Ah, no longer wizard Fancy
Builds its castles in the air,
Luring me by necromancy
Up the never-ending stair!

But, instead, it builds me bridges
Over many a dark ravine,
Where beneath the gusty ridges
Cataracts dash and roar unseen.
---
Reader Response
When the Justice Department reopened the Emmett Till case this month, Vann R. Newkirk II argued that little could come of the new investigation with the two main perpetrators of the lynching dead. Dave Tell, a communications professor in Lawrence, Kansas, responds:
True enough, but there are other reasons to welcome the continuing investigation. I've written extensively about the commemoration of the Till murder, and one of the many lessons I've learned is this: The long-delayed pursuit of justice can spark racial reconciliation in the most unlikely of ways.
Read more, and write to us at letters@theatlantic.com.
---
Time of Your Life
Happy birthday from Leigh to Corey (twice the age of Wikipedia) and to Tony's daughter Addison—who, at 6, is too young for the timeline, but just the right age to give great life advice.
For tomorrow, happy birthday to Emily (twice the age of American Idol).
---
Meet The Atlantic Daily's team, and contact us.

Did you get this newsletter from a friend? Sign yourself up.
We want to hear what you think about this article. Submit a letter to the editor or write to letters@theatlantic.com.