The Atlantic Daily: A Problem of Place
What a truce in Trump's trade war could mean. Plus the impeachment articles against Rod Rosenstein, where teenagers talk about politics, and more.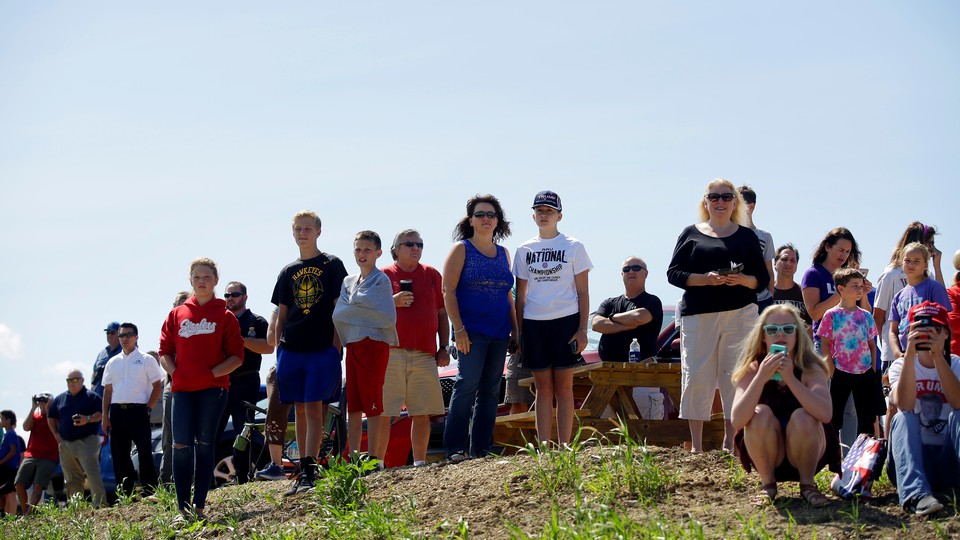 What We're Following
A Tale of Tariffs: U.S. President Donald Trump and European Commission President Jean-Claude Juncker pledged to resolve their escalating trade war and to refrain from imposing new tariffs while they negotiate. The truce between the U.S. and Europe could make Trump's tariffs against China more effective—yet it doesn't necessarily avert the long-term costs of the European trade dispute. And the impact of Trump's tariffs, Michael Wolraich writes, could turn rural voters against him.
Probes and Prosecutors: Members of the House Freedom Caucus have filed impeachment articles against Deputy Attorney General Rod Rosenstein amid an escalating feud between House Republicans and the Justice Department, fueled by controversy over the Mueller investigation. David A. Graham unpacks what the filings could mean for Rosenstein and for the president. A recording of a conversation between Trump and his longtime lawyer Michael Cohen could provide evidence related to possible campaign-finance law violations—but according to a former White House counsel, Bob Bauer, its biggest impact will be on other aspects of the president's case.
Political Teens: At a conference for conservative high-school students hosted by the right-wing organization Turning Point USA, speakers calling for unity and civility confronted an audience that—chanting slogans like "Lock her up!"—appeared to prefer a more aggressive approach to politics. Online, a growing number of teens discuss social and political issues on Instagram pages known as "flop" accounts. Here's how they work.
---
Snapshot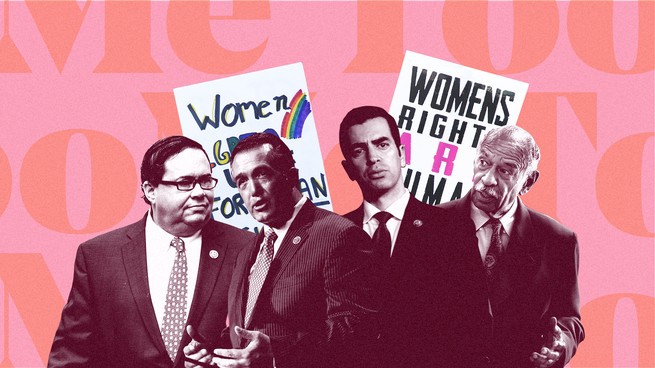 ---
Evening Read
Annie Lowrey on Opportunity Zones—areas where, by provision of the Trump administration's tax law, investors will receive tax breaks for developments that policy makers hope will ease poverty:
Mayors and economic-development officials are enthusiastic about the initiative and scrambling to figure out how to capitalize on it, as are real-estate investors and developers. But economists argue that it looks unlikely to help revitalize the country's most distressed communities—Flint and Detroit, the Mississippi Delta and Appalachia, Toledo and Youngstown—and that it looks likely to supercharge investment in places that were already growing. That means the provision might intensify the very regional inequality it seeks to remedy.

This is the dilemma posed by pursuing public policy with private capital. Leveraging the efficiency of markets will undoubtedly help many places on the margin. But it might take far more creative investment to truly solve the country's worst-off communities and fix its growing problem of place.
Keep reading, as Annie evaluates how best to help the heartland thrive.
---
What Do You Know … About Global Affairs?
1. Across languages, words with lower-sounding vowels tend to denote things that are ____________.
Scroll down for the answer, or find it here.
2. About ____________ percent of Israel's population speaks Arabic.
Scroll down for the answer, or find it here.
3. In the first quarter of 2018, foreign direct investment in the U.S. was ______________ percent lower than it was in the previous year.
Scroll down for the answer, or find it here.
---
Urban Developments
Our partner site CityLab explores the cities of the future and investigates the biggest ideas and issues facing city dwellers around the world. Gracie McKenzie shares today's top stories:
For more updates like these from the urban world, subscribe to CityLab's Daily newsletter.
---
Adjectives
Willful amnesia, fractal irresponsibility, complex collection, meaningful life.
---
Time of Your Life
Happy birthday to Michelle (the same age as Michelle Obama) and to Maddy's friend and soulmate, Drew (one-seventh the age of The Atlantic).
---