The Atlantic Daily: Prodigal in Expression
What to make of Trump's threatening tweet to Iran. Plus using AI to study religion, Mel Brooks on comedy and life, and more.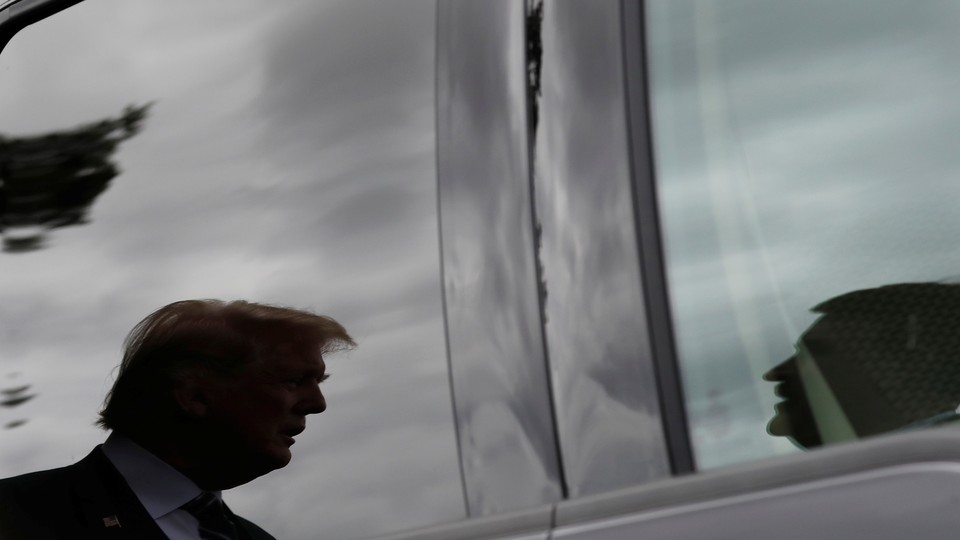 What We're Following
Fighting Words: President Donald Trump responded to a speech by Iranian President Hassan Rouhani with an all-caps tweet that warned of "CONSEQUENCES THE LIKES OF WHICH FEW THROUGHOUT HISTORY HAVE EVER SUFFERED BEFORE" if Iran should ever threaten the United States. While political and economic conditions in the two countries make it unlikely that these comments will lead to war, the threat could still be dangerous. Trump's past bluffs to North Korea provide some insight into what he might be thinking now, and how world leaders could react.
Rocking the Vote: Several female candidates for gubernatorial and congressional offices are presenting their identity as moms as an asset in their campaigns, demonstrating a shift in political attitudes toward motherhood. And an unexpected endorsement from California's Democratic Party points to a change in the party's identity that's already underway.
Segregated Places: Three years after a video of a white policeman violently restraining a young black girl at a pool party in McKinney, Texas, went viral, the suburban community is still deeply divided over the incident, Olga Khazan reports. In New York City, the new public-school chancellor Richard Carranza is vowing to integrate the city's schools—a task that activists have struggled with for more than 50 years. Adam Harris asks: Can he do it?
---
Snapshot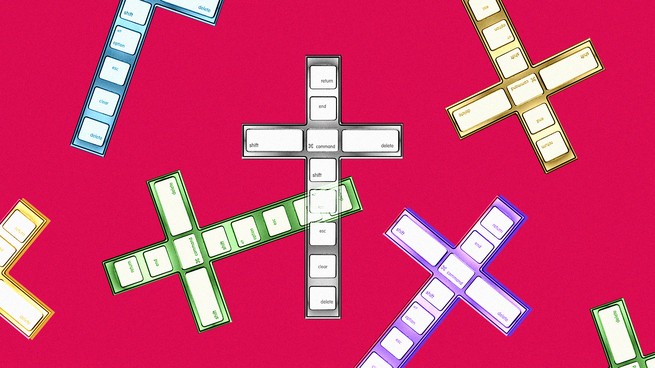 ---
Evening Read
David Denby paints a portrait of an artist as an old man:
Mel Brooks has just turned 92, and, as far as anyone can tell, he is unaltered. He has blue-gray eyes and a rakish smile; his hair is white and full; the voice remains powerfully hoarse, with traces of Louis Armstrong's music filtering through the guttural tones. When Brooks gets excited, that voice bursts out of him like a tiger bursting out of the bush. At other times, he murmurs rapidly, teenage-style, "Yeah! Yeah! Yeah!" …

Edward Said spoke of a "late style" in certain artists—a changed consciousness near the end, a practice of concision, definitiveness, and in some cases rejection of convention and even of the audience itself … But [Brooks's] style now, in his 90s, is the same as it was decades ago when he was making such madcap-profound films as Young Frankenstein and appearing with Carl Reiner in the world-historical comedy routine The 2,000 Year Old Man. I have seen him twice in the past few months, in Los Angeles and then in New York, and he remains prodigal in expression, memory, and imagination.
Keep reading, as Denby shares the comic's reflections about his career.
---
What Do You Know … About Education?
1. ____________ percent of America's public-school teachers report spending their own money on classroom supplies.
Scroll down for the answer, or find it here.
2. About ____________ percent of the class of 2017 graduated from private high schools.
Scroll down for the answer, or find it here.
3. According to a 2014 study, the U.S. state with the most segregated public-school system is ____________.
Scroll down for the answer, or find it here.
---
Look Back
The author Eudora Welty died on this day in 2001. In our February and March 1949 issues, she described what makes a short story special:
Experience teaches us that when we are in the act of writing we are alone and on our own, in a kind of absolute state of Do Not Disturb. And experience tells us further that each story is a specific thing, never a general thing—never. The words in the story we are writing now might as well never have been used before. They all shine; they are never smudged. Stories are new things, stories make words new; that is one of their illusions and part of their beauty. And of course the great stories of the world are the ones that seem new to their readers on and on, always new because they keep their power of revealing something.
---
Dear Therapist
Every week, Lori Gottlieb gives advice on life's dilemmas, big and small, in the Dear Therapist column. An anonymous reader writes:
My 30-year-old son and I had a fight on Mother's Day, and he walked out and went home. We screamed at each other and both said things that were extremely ugly and hurtful. However, I cannot get over this hurt …

He wants to press the reset button (is that a Millennial thing?) and just say, "Forget about it. Let's get past it." But I feel we have to do a do-over. I want him to fix it, and he is being stubborn and won't. We have been talking about it for six weeks now, and he doesn't want to talk about it anymore.

I adore my son, but I'm still so angry. What's a mother to do?
Read Lori's suggestions, and write to her at dear.therapist@theatlantic.com.
---
Time of Your Life
Happy birthday to Julie's spouse, Alan (one year younger than The Cat in the Hat).
---