The Atlantic Daily: Endemic to the Current
U.S. intelligence officials take stock of Trump's Helsinki comments. Plus: Trevor Noah's spat with the French ambassador, a trip to a seabird's desert nesting ground, and more.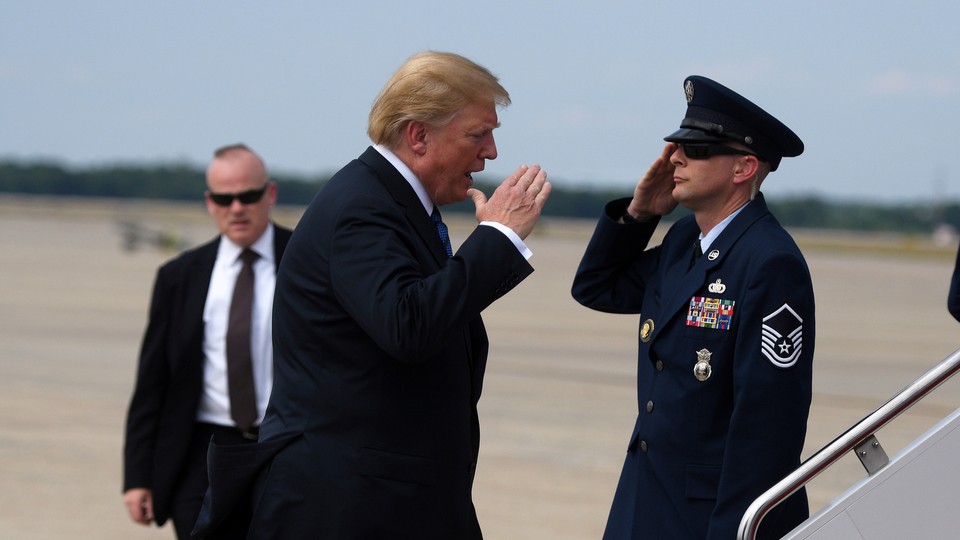 What We're Following
Helsinki Fallout: The defense of the Kremlin that President Donald Trump offered at his press conference with Vladimir Putin this week might even be "the most bizarre and troubling utterance by any chief executive in American history," Todd S. Purdum argues. Yet Putin's performance didn't necessarily benefit his country either. For their part, the American intelligence officials who gathered this week at the Aspen Security Forum are standing by their assessment of Russian election interference. Here's how they've reacted to Trump's comments this week.
Democrats' Regrets: Democratic National Committee Chair Tom Perez kicked off a fund-raising event in Atlanta by apologizing to black voters—one of the party's core constituencies—for taking them for granted in the run-up to the 2016 presidential election. Trump's unexpected victory has provoked a reckoning for Democratic leaders. But as Vann R. Newkirk II writes, a recent speech by former President Barack Obama suggests that he, at least, still doesn't understand his successor.
Identity Issues: A spat between the Daily Show host Trevor Noah and France's ambassador to the U.S. points to the gaps between French and American views of identity politics. Noah had made a comment on his show to celebrate the African heritage of France's World Cup–winning soccer players, many of whom are immigrants or the children of immigrants. In light of France's fraught colonial legacy and Europe's current debate over immigration, their victory carries weighty and complicated symbolism.
---
Snapshot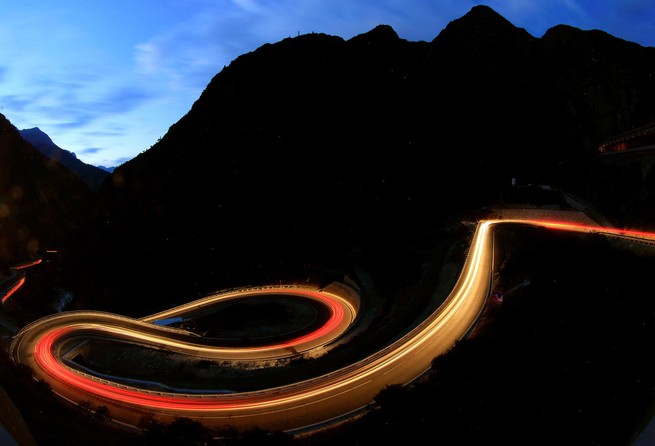 ---
Evening Read
Sarah Gilman on the tiny, far-flying seabirds of the Pacific Ocean:
To a storm petrel, the U.S. naturalist and author Louis J. Halle once wrote, the continents are a "mere rim for the once great ocean that envelops the globe." This ocean is its own landscape, divided by changes in temperature and salinity, wind, and other factors into different habitats. Ringed petrels find theirs in the cold, nutrient-rich Humboldt Current that flows north from the southern tip of South America along the Chilean and Peruvian coasts. They spend so much of their lives over the Humboldt that they're considered endemic to the current: more native to moving water than to earth.

Even so, the birds must eventually alight on solid ground to raise young, and on land, they're even harder to find. … For more than 150 years, the ringed storm petrel's breeding grounds remained a mystery. Then, in April of 2017, a group of volunteer naturalists found the world's first documented nests. They were 45 miles inland from the Chilean coast, deep in the driest nonpolar region on Earth: the Atacama Desert.
Keep reading, as Gilman follows scientists into the ringed storm petrel's habitat to find out how the bird has become a master of extremes.
---
What Do You Know … About Culture?
1. The local-news publication Chicagoist has been purchased by ____________.
Scroll down for the answer, or find it here.
2. The comedian Sacha Baron Cohen has modeled his satire on a form of clowning called ____________.
Scroll down for the answer, or find it here.
3. "Some men just want to watch the world burn," an oft-quoted line from The Dark Knight, is spoken in the movie by the character ____________.
Scroll down for the answer, or find it here.
---
Poem of the Week
From our September 2014 issue, "World News," by Greg Delanty:
We are a family perishing
in our own home. It is below zero
outside and we set fire
to the house, which is in the middle of no-
where, to warm us up. Our very own pyre.
---
Reader Response
The common career advice to "follow your passion" isn't backed up by recent research; as Olga Khazan explains, passions aren't necessarily found, but often develop over time. Carole Blueweiss, a reader in New York, New York, speaks from experience:
When I graduated from high school I had no idea what my "passion" was. I followed my heart and majored in American Studies. I developed a love for documentary photography but didn't like the idea of working on my own, so I tried documentary filmmaking. Once working in this field, I realized that finding a family life in that type of environment would be difficult and I wanted a skill that gave [me] control over my work. I tried teaching, massage therapy, and then physical therapy. I now work with people using the Feldenkrais Method, which incorporates many of my interests. I realize that it draws on what I loved about street photography—learning about people and figuring out what needs doing so that they can feel better. The people I work with give me their trust and we learn from each other. I could never have known that type of "passion" when I was 20 years old.
Read more responses, and write to us at letters@theatlantic.com.
---
Time of Your Life
Happy birthday to Aurora's sweetheart (13 years older than The Breakfast Club).
---