The Atlantic Daily: Measure a Life
Preparing for a judicial-confirmation battle. Plus Michael Cohen's shifting loyalties, Baltimore's homicide crisis, and more.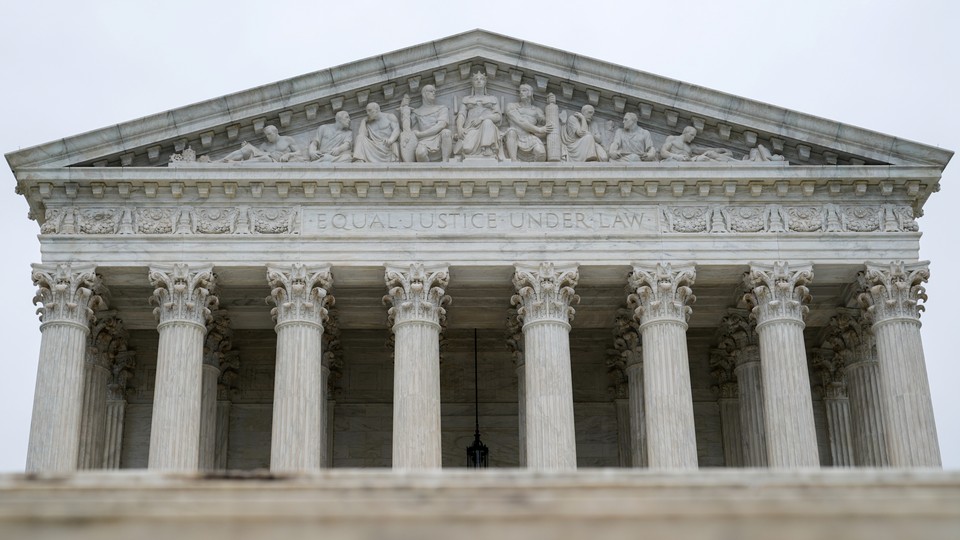 What We're Following
Shifting Loyalties: Michael Cohen, the former attorney and fixer for Donald Trump, has hinted that he may be willing to cooperate with federal prosecutors in a probe of the president's personal business dealings—a marked change from past comments in which he swore he'd never turn on Trump. While Cohen wouldn't be the first former adviser to distance himself from the president, Trump has gained support from several of his former GOP critics. At the Florida Republican Party's Sunshine Summit this past weekend, a wide range of conservative speakers repeatedly praised the president.
The Supreme Court: Justice Anthony Kennedy's retirement plans, announced last week, have raised many questions about the Supreme Court's future stance on reproductive rights, among other issues. On the one hand, Kennedy's recent conservative rulings preview how the Court might operate without him; on the other hand, the Court's recent decisions favoring Big Business appear to transcend political ideology. As Congress gears up for a fight over Trump's next nominee, Bob Bauer, the former White House counsel for Barack Obama, offers a plan for how to end the judicial-confirmation wars.
Global Politics: Andrés Manuel López Obrador, the socialist former mayor of Mexico City, won the presidency in Mexico's election on Sunday. France honored the life of the late Simone Veil, a Holocaust survivor and former health minister whose vision of Europe is now under threat. And North Korea is reportedly continuing its nuclear activities, but it's not clear whether the country is doing so in violation of Kim Jong Un's agreement with Trump.
---
Snapshot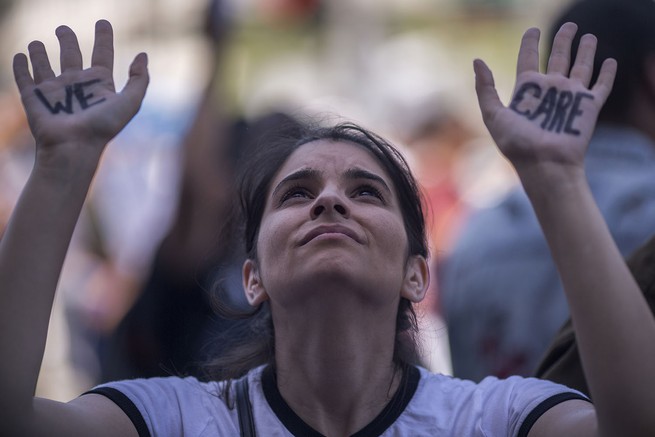 ---
Who We're Talking To … at the Aspen Ideas Festival
James Comey, the former FBI director, defends his breach of the bureau's protocol leading up to the 2016 presidential election.
Carrie Mae Weems, an artist, discusses America's history of violence, asking, "How do you measure a life?"
---
Evening Read
On July 2, 2017, T. J. Smith, the chief spokesman for the Baltimore Police Department, received an alert for a homicide unlike any other he'd handled:
His insides clenched when he saw the name … Then the image flashed onto Smith's phone. He could make out the light-brown skin, the pudgy frame, the tattoos.

And so, on a summer day last year, Baltimore's police spokesman informed the city about homicide victim No. 173, his younger brother.
Keep reading, as Luke Mullins tells the story of Baltimore's homicide crisis through the eyes of the man charged with giving citizens the news of each murder.
---
What Do You Know … About Education?
1. The most common letter grade awarded at American colleges is _____________.
Scroll down for the answer, or find it here.
2. About ____________ percent of freshman applicants accepted to the University of California at Berkeley are students from outside the United States.
Scroll down for the answer, or find it here.
3. Based on federal labor data, one programming nonprofit estimates that more than ____________ jobs requiring computer-science skills are open in the U.S.
Scroll down for the answer, or find it here.
---
Look Back
Fifty-four years ago today, President Lyndon Johnson signed the Civil Rights Act of 1964. In our April 2014 issue, Michael O'Donnell described the key role the president played in passing the landmark bill:
The New York Times journalist Clay Risen contends in The Bill of the Century that Johnson's contribution to the Civil Rights Act's success was "largely symbolic." One might say the same thing about Neil Armstrong's walk on the moon. Sometimes symbolism is substance—especially where the presidency is concerned. The head of the executive branch firmly seized the initiative, taking up a moribund bill addressing the nation's most agonizing problem. Here was Johnson, president for only five days, working out of the Executive Office Building because the White House was still occupied by Kennedy's family and staff, with an election already looming less than a year away. Instead of proceeding tentatively, as most anyone in those circumstances would have done, he radiated decisiveness, betting everything he had right after he got it.
---
Reader Response
In our May issue, Franklin Foer argued that digita-video manipulation posed a threat to society's understanding of reality. Elias L. Quinn, of Washington, D.C., disagrees with his framing:
Instead of treating reality as a commodity, we should talk about it as a community undertaking, an endeavor. It is collaborative, constantly renegotiated and contested. If it is conceived of as a commodity, the politics of power will divvy it out to haves or have-nots, spark malevolence, and drive do-gooders to start reality-preservation NGOs. But if reality building is more like gardening than mining, we can work to make it expansive rather than rush to turn it into an "ours or theirs" choice of facts with isolating, disconnected realities. The response to Elon Musk's notion that we're all in a computer simulation, and not in the "base reality," shouldn't be an offended cry of anguish; it should be a dismissive shrug. Who cares? It's what we've got. That doesn't get us off the hook for what we do with it.
Read more responses, and write to us at letters@theatlantic.com.
---
Verbs
Planet formed, climate warmed, complexity shed, allegiance pledged.
---