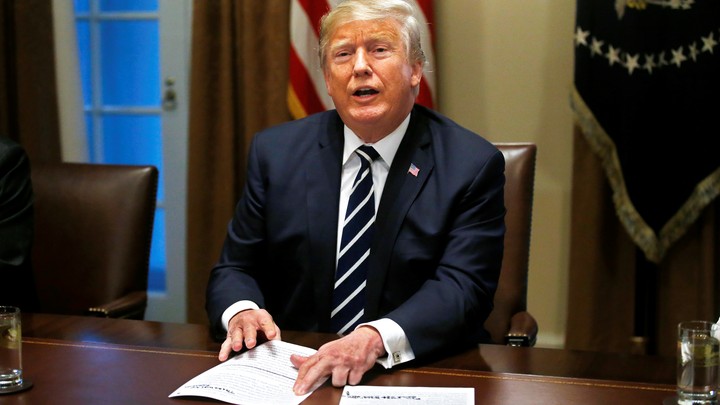 Irksome Internet: Amazon's Prime Day promotion of flash sales and discounts for Prime members was plagued by technical glitches—but buyers appeared undeterred. Instagram's new Questions feature, which allows people to ask their friends questions, was met with widespread backlash from irritated users. Here's how to make it work better.
---
Snapshot
---
Evening Read
Sarah Zhang reports on a DNA test with unexpected results:
It was AncestryDNA's customer-service rep who had to break the news to Catherine St Clair.

For her part, St Clair thought she was inquiring about a technical glitch. Her brother—the brother who along with three other siblings had gifted her the DNA test for her birthday—wasn't showing up right in her family tree. It was not a glitch, the woman on the line had to explain gently, if this news can ever land gently: The man St Clair thought of as her brother only shared enough DNA with her to be a half sibling. In fact, she didn't match any family members on her father's side. Her biological father must be someone else.
Keep reading, as Sarah describes how an online community of people with similar stories helped St Clair come to terms with the revelation.
---
What Do You Know … About Family?
1. The practice of passively keeping tabs on a person through social media—often in a way that makes him or her uncomfortable—is known as "____________."
Scroll down for the answer, or find it here.
2. From 1990 to 2014, the annual rate of youth-soccer injuries in the U.S. rose by ____________ percent.
Scroll down for the answer, or find it here.
3. Congress passed legislation to fund the interstate highway system in ____________, paving the way for a golden age of family road trips.
Scroll down for the answer, or find it here.
---
Urban Developments
Our partner site CityLab explores the cities of the future and investigates the biggest ideas and issues facing city dwellers around the world. Gracie McKenzie shares today's top stories:
More than 100 Uber employees who piloted the company's nascent self-driving cars in Pittsburgh and San Francisco were laid off last week—signaling a dramatic scaling-back of the company's autonomous-vehicle testing.

"We're starting to realize they're just as powerful as a park or plaza." As American cities and suburbs sprawled out, alleys have long been undervalued. Now, that appears to be changing, in Detroit, Chicago, Nashville, Seattle, and more.

Why don't we fix things anymore? A series of local workshops called "repair cafes" aim to keep broken items out of the landfill, and they might help you save a few bucks, too.
For more updates like these from the urban world, subscribe to CityLab's Daily newsletter.
---
Nouns
Pointless sequel, struggling slugger, private-school persuasion, miniature moons.
---
Time of Your Life
Happy birthday to Kathy (born on the same day that Disneyland opened) and from Margarita to Stefan (13 years older than the movie Dazed and Confused.)
---
Meet The Atlantic Daily's team, and contact us.

Did you get this newsletter from a friend? Sign yourself up.
We want to hear what you think about this article. Submit a letter to the editor or write to letters@theatlantic.com.