The Atlantic Daily: What's Missing From the White House Transcript of the Trump-Putin Press Conference?
As Trump walks back his comments, the meaning of an explosive exchange remains in question. Plus what DNA tests can reveal, how not to annoy your friends on Instagram, and more.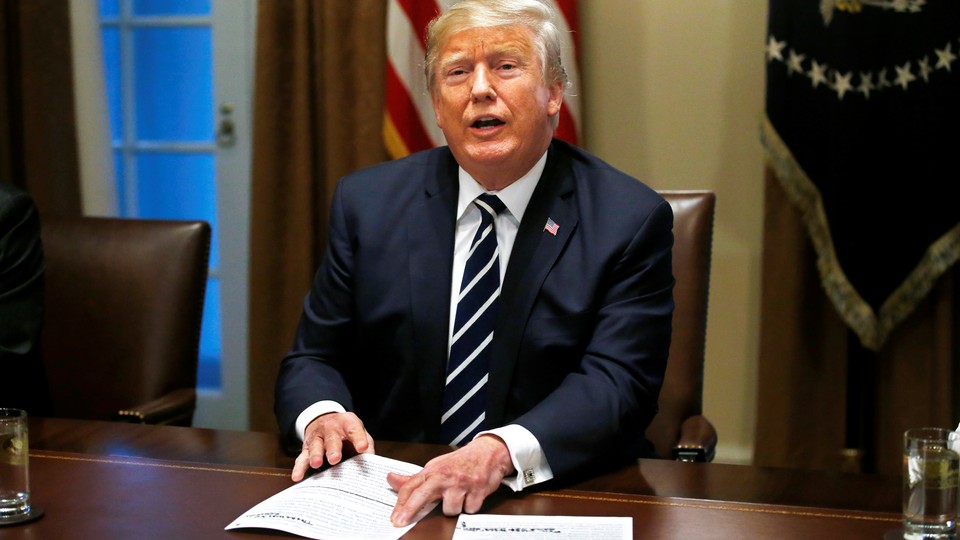 What We're Following
President's Pivot: President Trump attempted to walk back the defense of the Kremlin he gave at Monday's press conference with Vladimir Putin, claiming that he intended to say he saw no reason why Russia wouldn't be the culprit of election interference and had mistakenly used the word would. While Trump's response to the controversy focused on this "key sentence in my remarks," video of the press conference included an even more explosive exchange related to Putin's support for Trump. That exchange is partly omitted from the White House's transcript—and though it's not clear whether the omission was intentional, it changes the meaning of what Putin said. Here's what was missing, and what the discrepancies mean.
Divided Democracy: A new poll by The Atlantic and the Public Religion Research Institute finds that voters' views about foreign election interference, media bias, and other civic issues are sharply divided along party lines—to the point that "they have become radically split in their basic perceptions of reality," Emma Green writes. The poll also indicates that black and Latino voters are disproportionately affected by structural barriers that amount to voter suppression.
Irksome Internet: Amazon's Prime Day promotion of flash sales and discounts for Prime members was plagued by technical glitches—but buyers appeared undeterred. Instagram's new Questions feature, which allows people to ask their friends questions, was met with widespread backlash from irritated users. Here's how to make it work better.
---
Snapshot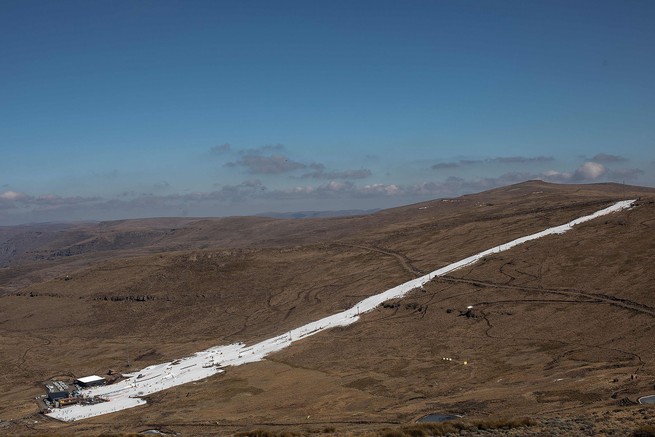 ---
Evening Read
Sarah Zhang reports on a DNA test with unexpected results:
It was AncestryDNA's customer-service rep who had to break the news to Catherine St Clair.

For her part, St Clair thought she was inquiring about a technical glitch. Her brother—the brother who along with three other siblings had gifted her the DNA test for her birthday—wasn't showing up right in her family tree. It was not a glitch, the woman on the line had to explain gently, if this news can ever land gently: The man St Clair thought of as her brother only shared enough DNA with her to be a half sibling. In fact, she didn't match any family members on her father's side. Her biological father must be someone else.
Keep reading, as Sarah describes how an online community of people with similar stories helped St Clair come to terms with the revelation.
---
What Do You Know … About Family?
1. The practice of passively keeping tabs on a person through social media—often in a way that makes him or her uncomfortable—is known as "____________."
Scroll down for the answer, or find it here.
2. From 1990 to 2014, the annual rate of youth-soccer injuries in the U.S. rose by ____________ percent.
Scroll down for the answer, or find it here.
3. Congress passed legislation to fund the interstate highway system in ____________, paving the way for a golden age of family road trips.
Scroll down for the answer, or find it here.
---
Urban Developments
Our partner site CityLab explores the cities of the future and investigates the biggest ideas and issues facing city dwellers around the world. Gracie McKenzie shares today's top stories:
For more updates like these from the urban world, subscribe to CityLab's Daily newsletter.
---
Nouns
Pointless sequel, struggling slugger, private-school persuasion, miniature moons.
---
Time of Your Life
Happy birthday to Kathy (born on the same day that Disneyland opened) and from Margarita to Stefan (13 years older than the movie Dazed and Confused.)
---