The Atlantic Daily: What Does Mueller's Latest Indictment Reveal?
The hacking charges against 12 Russian intelligence officers. Plus Trump's visit to the U.K., a student-debt game show, and more.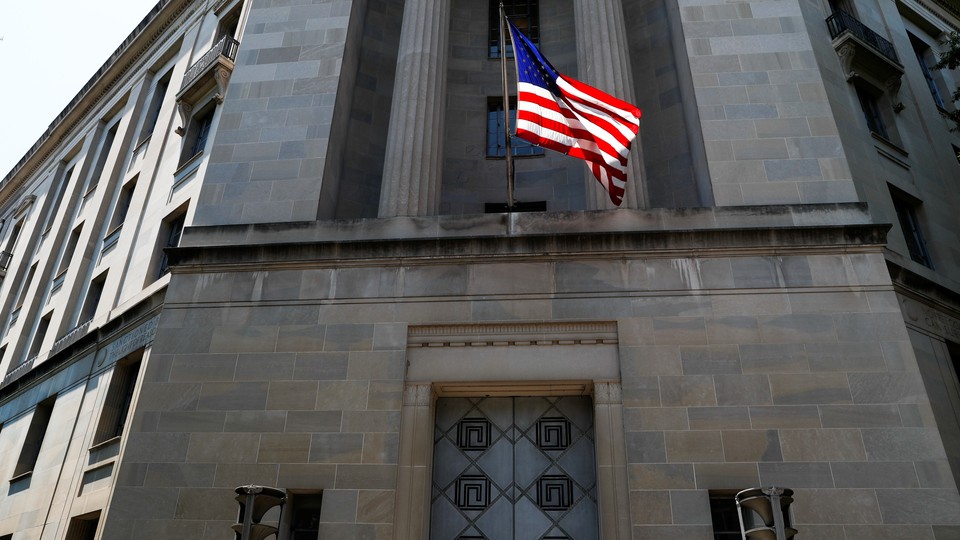 What We're Following
Hacking Charges: Twelve Russian intelligence officers have been indicted on charges of hacking into Democratic Party computer systems, as well as those of an unidentified state board of elections, in an attempt to interfere with the 2016 presidential election. According to Special Counsel Robert Mueller's indictment, the Russians attempted to access a server and email accounts used by Hillary Clinton's campaign on July 27—the same day that Donald Trump publicly encouraged Russia to hack into Clinton's emails. Paul Rosenzweig unpacks what this indictment could mean.
U.K. Visit: President Trump gave a characteristically scattered series of comments at a joint press conference with British Prime Minister Theresa May, attacking members of the press and calling an interview in which he had harshly criticized May's handling of Brexit "fake news." Thousands of marchers gathered in London to protest the president's visit, illustrating a public opinion of Trump so negative that his criticism of May could work in her favor.
Deep in Debt: A new game show, Paid Off, gives contestants a chance to win money to pay off their student loans. If that concept sounds dystopian and absurd, its host agrees. Student debt often prevents people from buying homes, not only because of its direct financial burden, but also because of this small technicality.
---
Snapshot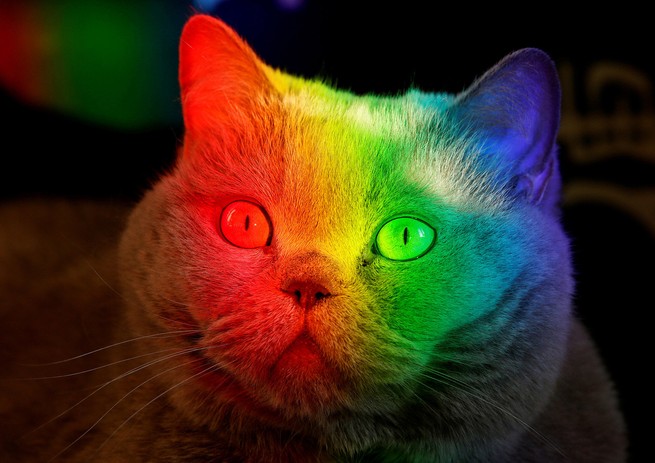 ---
Evening Read
Vann R. Newkirk II reports from Jackson, Mississippi:
If there is a fight to be had for the future of America, it will be waged in the Delta. The great alluvial plain to the west and north of here, stretching from Vicksburg on up to Memphis, and expanding out like a fan from the mighty Mississippi River, is a storied home to movement, and is the proving ground of the laws and legends that make the country what it is today. Past the soybean farms and pine stands, the cotton plantations and catfish ponds, there's a political significance to this agricultural expanse. The Mississippi Delta is a reservoir of demographic strength—the blackest part of the blackest state in the country. But it is also one of the poorest places in America, and a region where the struggle for basic human rights is not yet settled.
Keep reading, as Vann considers what the Justice Department's reopening of Mississippi's most infamous lynching case—the murder of Emmett Till—can accomplish.
---
What Do You Know … About Culture?
1. Until its match with Croatia on Wednesday, England's soccer team had not made it to a World Cup semifinal in ____________ years.
Scroll down for the answer, or find it here.
2. Netflix received a total of ____________ Emmy nominations this year.
Scroll down for the answer, or find it here.
3. A documentary about the eponymous host of Mister Rogers' Neighborhood has grossed $____________ at box offices so far.
Scroll down for the answer, or find it here.
---
Poem of the Week
From our May 1995 issue, "A Visit," by Margaret Atwood:
The memory is no friend.
It can only tell you
what you no longer have:

a left hand you can use,
two feet that walk.
All the brain's gadgets.
---
Reader Response
Ashley Fetters recently interviewed Richard Ratay, the author of a new book about the history of family road trips. Marc, a reader, reminisces:
When I was a kid (long ago when dinosaurs roamed the Earth) such trips were actually the vacation themselves, not just getting to a destination. They were adventures, where the paper maps had to be read and the road signs deciphered. I remember when even the main highways were two-lane roads, and you stopped for a Coke or a Dr. Pepper at a country store. We bought fruit to snack on, and comic books to read in the back seat, ensconced between the luggage and camping gear.
Jonathan offers some advice:
I'm currently on a family road trip with my wife and two boys (10 and 2) … This has been the best trip we have made as a family yet. Don't overplan, go with the flow, and find some unique stuff to do along the way.
Join the discussion on Facebook, and write to us at letters@theatlantic.com.
---
Adjectives
Nudist network, lab-grown meat, radical acceptance, cautionary tale.
---
Time of Your Life
Happy birthday to Lindsay (one-fourth the age of The Atlantic).
Tomorrow, happy birthday to L. (the same age as the Selectric typewriter) and to Gretchen (twice the age of MTV).
---