The Atlantic Daily: Overlooked Places
Why Donald Trump's approach to executive power stands out. Plus a plan to reverse climate change, the case for the suburbs, and more.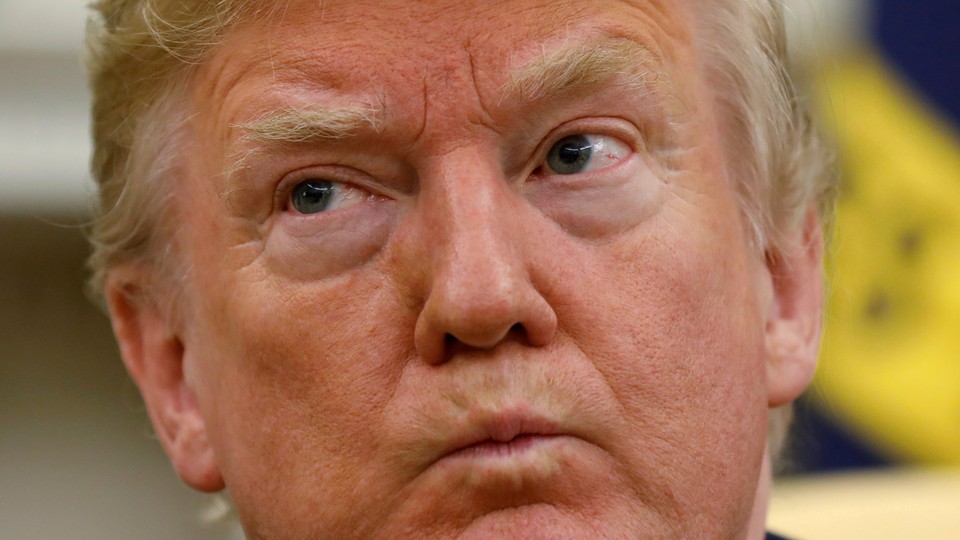 What We're Following
Executive Power: President Trump isn't alone among modern chief executives in seeking to expand his presidential power. Yet, as David Graham writes, his particular tactics stand out: He's pushed his limits not to respond to economic or national-security crises, as past leaders have done, but to protect himself. The president's supporters, including his adviser Rudy Giuliani, have defended his claims to surprising effect, Adam Serwer writes: "The assertion of these powers offers a startling view into the mind-set of the authoritarian cult of personality that surrounds the president."
Issues of Oversight: Mick Mulvaney, the head of the Consumer Financial Protection Bureau, has dismantled one of the agency's advisory boards, effectively ousting its 25 members and raising new concerns that Mulvaney is reducing consumer protections. A new draft of the National Defense Authorization Act could give Energy Secretary Rick Perry the unilateral power to authorize development of a new, low-yield nuclear weapon. And a member of the House Intelligence Committee is introducing a bill that would legally require campaigns to tell the FBI when representatives of a foreign power offer to help them beat their opponents. Here's why.
Space Science: New data from NASA's Curiosity rover provide a more detailed picture of early Mars as a planet that might have had the right conditions to support life. While the space agency has long planned to send humans to Mars to observe its conditions in person, it hasn't made much progress toward that goal. Now the Trump administration wants to focus on a mission to the moon. Will it succeed?
---
Snapshot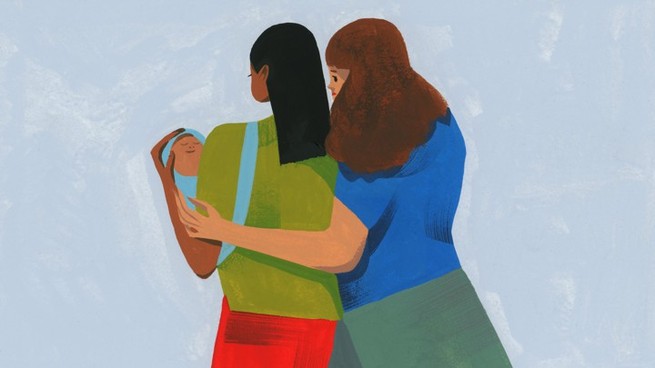 ---
Who We're Talking To
Eric Klinenberg and Jess Carbino, two sociologists, debate whether online dating is destroying romance on the latest episode of our new podcast, Crazy/Genius.
David Keith, a physicist, describes the method his team has developed to pull carbon-dioxide pollution out of Earth's atmosphere.
Feng Zhang, a discoverer of CRISPR, discusses the future of the gene-editing technology: "We are in this very fortunate position to be able to make a positive change, and we shouldn't screw it up."
---
Evening Read
Anthony Alofsin, an architect and historian, defends the American suburb:
Often vilified or ignored by urbanites, architects, and critics, the suburb is nevertheless the residential heart of America. Its citizens have much to learn about how it works and does not work, and why people choose to live there: because they can afford to buy houses there, because the homes are of higher quality than they get credit for, and because the builders who design and build them are responsive to home buyers' desires.

Understanding and responding to those justifications doesn't require endorsing the suburbs as they are today. In fact, it might help improve urban design in the sometimes overlooked places where Americans live.
Keep reading, as Alofsin considers what makes suburbs good places to live, and how to make them better.
---
What Do You Know … About Global Affairs?
On a visit to Sicily, the first arrival point for many migrants and refugees traveling to Europe, Italy's new interior minister, Matteo Salvini, demanded more deportations—exemplifying one of the right-wing policies the new government hopes to implement. In Germany, the recently appointed U.S. ambassador, Ric Grenell, is breaking the norms of his role, which is typically apolitical, to rally support for the country's right wing. Thomas Wright argues that Grenell is a symptom of a broader policy problem—and just one of many factors contributing to a weakening alliance between the U.S. and western Europe.
Can you remember the other key facts from this week's global coverage? Test your knowledge below:
1. In ____________, hundreds of citizens took to Twitter to protest the arrest of 11 prominent women activists.
Scroll down for the answer, or find it here.
2. Both French President Emmanuel Macron and Italian Prime Minister Giuseppe Conte quoted the Russian novelist ____________ in recent foreign-policy speeches.
Scroll down for the answer, or find it here.
3. "Bantay Bastos" is a ____________ used by Filipino citizens to monitor comments and actions made by public officials that are degrading or harmful to women.
Scroll down for the answer, or find it here.
---
Urban Developments
Our partner site CityLab explores the cities of the future and investigates the biggest ideas and issues facing city dwellers around the world. Gracie McKenzie shares today's top stories:
For more updates like these from the urban world, subscribe to CityLab's daily newsletter.
---
Reader Response
Robinson Meyer recently wrote a defense of the dockless electric scooters being rolled out in many American cities. An Xiao Mina connects them to a larger global trend:
These electric scooters reflect the growing influence of Chinese manufacturing on our global urban environment. Many of the electric scooters seem to be rebranded Xiaomi products, and they are part of the larger global phenomenon of dockless transport reshaping urban life. Dockless bikeshares, which have taken hold in many Chinese cities, can now be found throughout many Western cities.

The global megatrend to pay attention to is that Chinese hardware production has been steadily and rapidly introducing new physical products to the world, influencing our physical environments in much the same way that internet memes have influenced our digital ones.
Read more, and write to us at letters@theatlantic.com.
---
Verbs
Probiotics hyped, irony debated, family besieged, norms overturned.
---
Time of Your Life
Happy birthday to Bina's husband, Aric (a year younger than VCRs).
---