The Atlantic Daily: Indispensable Alter Ego
The longtime aide to Paul Manafort may have ties to Russian intelligence. Plus the kids stuck in Illinois's psychiatric hospitals, Mount Kilauea's eruption up close, and more.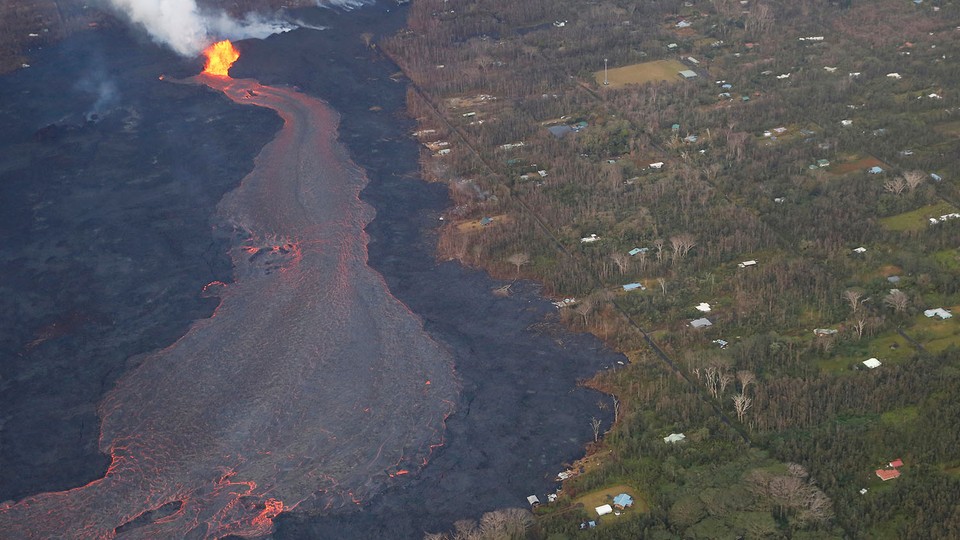 What We're Following
Aides and Abettors: Millan Hupp, a top aide at the Environmental Protection Agency, has resigned after testifying in Congress about personal tasks she performed for Administrator Scott Pruitt—the latest in a string of scandals that led Hupp to quit, EPA officials say. And people close to Paul Manafort have recognized his longtime aide Konstantin Kilimnik as the person referred to in court filings by Special Counsel Robert Mueller as someone "with ties to Russian intelligence." Franklin Foer puts it bluntly: "Donald Trump's campaign chairman had a pawn of Russian intelligence as his indispensable alter ego." Here's Foer's story.
Social-Media Setbacks: A New York Times investigation revealed that Facebook made a deal with the Chinese phone manufacturer Huawei, which has been linked to the Chinese government, to install versions of the social-media service on Huawei phones. Alexis C. Madrigal weighs the security risks that connection could pose to users' data. Elsewhere on the internet, YouTube suspended many prominent gambling channels over what the company said were violations of its community guidelines. Yet those guidelines are notoriously vague, and the company's history of seemingly arbitrary moderation can threaten its users' livelihoods.
Fire and Ice: The continuing eruption of Hawaii's Kilauea volcano has destroyed close to 100 homes in the past week. Here's an aerial view of the damage, and here's what the eruption looks like up close. In Iceland, citizen volunteers have been tracking the melting glaciers of their homeland for generations—but it's not clear how long they will be able to continue.
---
Snapshot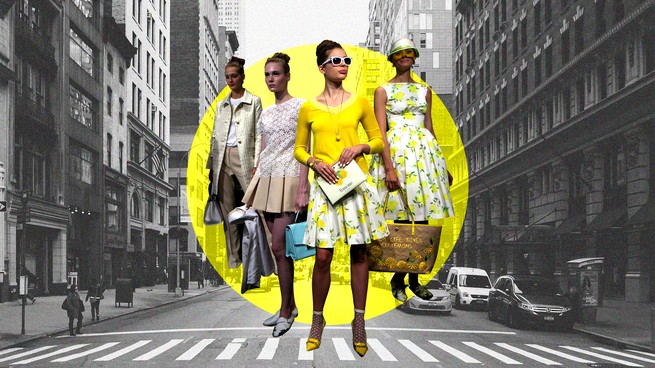 ---
Evening Read
Duaa Eldeib on the Illinois kids who are stuck at psychiatric hospitals:
In the spring of 2016, a 12-year-old named Gabriel Brasfield spent three and a half months in a psychiatric hospital in Chicago. His hair, which he liked to wear cropped, grew long and unkempt. He forgot what it felt like to wear shoes because he was allowed to wear only hospital socks. He missed months of school, and couldn't go outside. He celebrated his 13th birthday at the hospital, where he said the walls were bare and there was little to do.

And for eight weeks of those three and a half months, he didn't even need to be there. Doctors had agreed Brasfield was ready to be discharged about six weeks after he arrived, but the Illinois Department of Children and Family Services (DCFS), which is his legal guardian, couldn't find anywhere for him to go.
Keep reading, as Eldeib investigates how the state's care system breaks down.
---
What Do You Know … About Science, Technology, and Health?
As the school year winds down, students across the United States are continuing the centuries-old tradition of exchanging yearbook signatures, an act that has changed along with the culture that surrounds it. Though some adults might cringe at the popular signature styles of their teenage years, nostalgia for school days past is generally more pleasant than problematic. So is longing for a time before robocalls, when people used to run eagerly to answer a ringing telephone. But when it's done on a larger cultural scale, looking to the past can be counterproductive: A new book argues that dwelling on the glory of the Islamic Golden Age may be hindering recognition for the work done by modern-day researchers in the Middle East, and could even contribute to religious fundamentalism.
Can you remember the other key facts from this week's science, technology, and health coverage? Test your knowledge below:
1. Psilocybe azurescens is a particularly potent species of ____________.
Scroll down for the answer, or find it here.
2. California's San Fernando Valley has been nicknamed "____________ Valley" because of the movies produced there.
Scroll down for the answer, or find it here.
3. Guppies' eyes are normally a silver color, but they turn ____________ when the fish get angry.
Scroll down for the answer, or find it here.
---
Look Back
In our December 2001 issue, David Brooks set out to find the source of America's political divisions:
In sum, I found absolutely no evidence that a Stanley Greenberg-prompted Democratic Party (or a Pat Buchanan-led Republican Party) could mobilize white middle-class Americans on the basis of class consciousness. I found no evidence that economic differences explain much of anything about the divide between Red and Blue America ...

Pew has conducted a broad survey of the differences between Red and Blue states. The survey found that views on economic issues do not explain the different voting habits in the two regions. There simply isn't much of the sort of economic dissatisfaction that could drive a class-based political movement.
Read more, share this story, and find more articles from our archives.
---
Reader Response
Every Wednesday, Lori Gottlieb answers reader questions in the Dear Therapist column. This reader is processing the aftermath of his girlfriend's abortion, which ultimately led to the end of their relationship:
A little more than a year later, we're still friends and see each other regularly, but this subject never comes up. Even though I am still certain that it was the best choice for us, I'm not sure how she feels about it, and when I think about everything she went through at the time, it makes me scared to bring it up and surface something she might want buried ...

Should I bring it up? Should I be scared of the future? I know something like this should leave a scar. Does it make me a bad person for not feeling like I have one?
Read Lori's advice, and write to her at dear.therapist@theatlantic.com.
---
Verbs
Fire tamed, glaciers measured, species threatened, suburbs explored.
---
Time of Your Life
Happy birthday to Nicole's dad (the same age as the Federal Aid Highway Act) and to Sylvie's daughter Véronique (a year younger than Macintosh computers).
---