The Atlantic Daily: Visceral Impact
The aftermath of a local-newspaper shooting. Plus the implications of a Trump–Putin summit, Terry Crews's testimony on sexual assault, and more.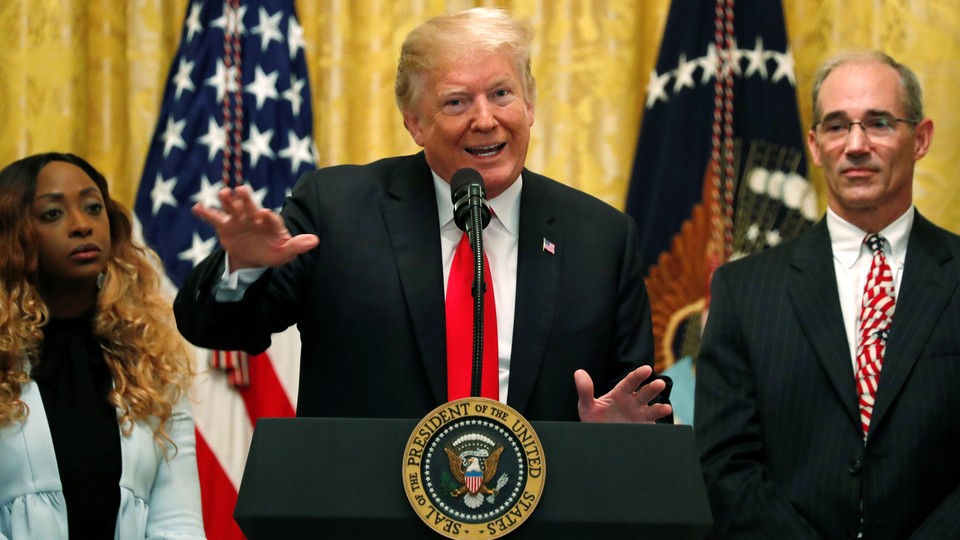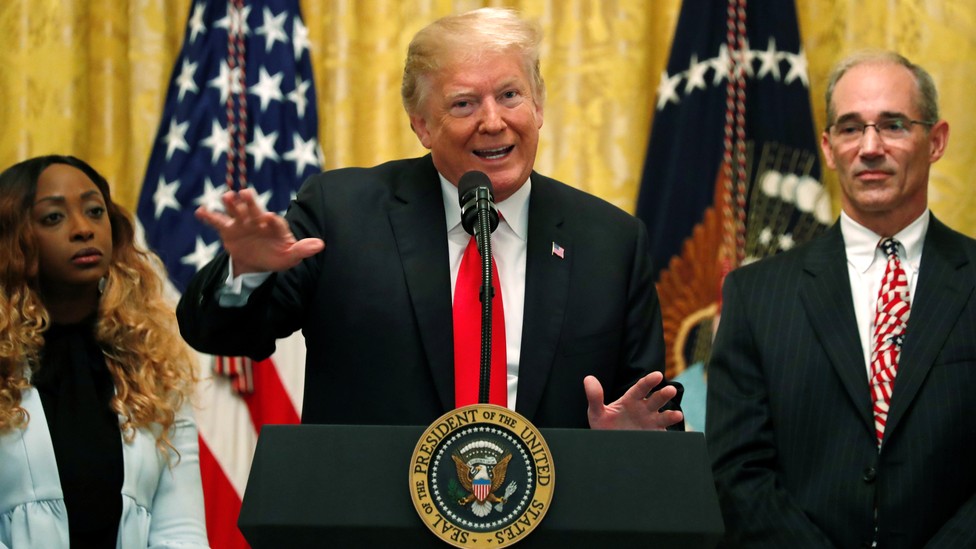 What We're Following
The Capital Gazette: In the wake of the shooting that killed five local newspaper employees, Emma Green reported on the scene in Annapolis, Maryland, where residents are struggling to make sense of an attack that struck at the heart of their community. Police identified the suspected shooter using facial-recognition technology, comparing an image of his face to those in a database of driver's-license and mug-shot photos.
Migration Matters: The United Nations' International Organization on Migration rejected President Donald Trump's nominee for its director general—a rare move for an agency in which the U.S. has historically played a leadership role. While backlash against the nominee, Ken Isaacs, centered on social-media posts in which he'd made negative comments about Islam and Muslims, Trump's own hard-line immigration policies and criticism of refugees have also come under scrutiny from the international community. Uri Friedman asked immigration experts: Does any country have asylum policies that could serve as a model for the rest of the world?
Some Summit: The White House announced on Thursday that Trump will meet with Russian President Vladimir Putin in Helsinki, Finland, on July 16. The location has historical significance, as the site of a 1975 security summit attended by the U.S., the Soviet Union, and other European nations. Today, European leaders are concerned about the unpredictable outcome of a meeting between Trump and Putin. Not only could it disrupt European security alliances, but it also could change the prospects for peace in Syria.
---
Snapshot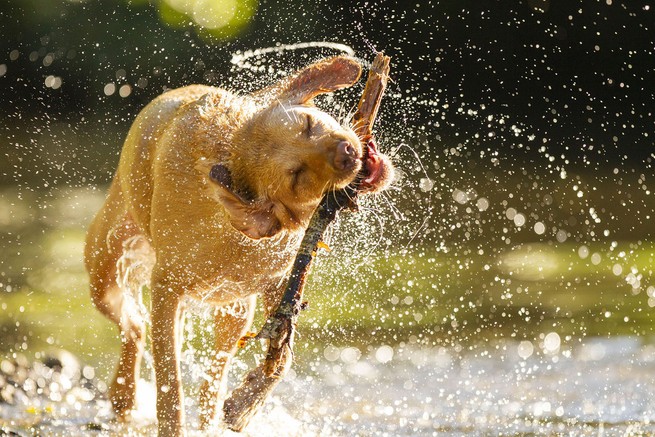 ---
Who We're Talking To … at the Aspen Ideas Festival
Ash Bhat and Rohan Phadte, the co-founders of Robhat Labs, describe the projects they've developed to combat online disinformation.
Rebecca Traister, a journalist, and Tarana Burke, the founder of the #MeToo movement, discuss how debates within feminism have helped it grow.
---
Evening Read
Hannah Giorgis on the actor and former NFL player Terry Crews, who recently testified before the Senate Judiciary Committee about his alleged sexual assault:
It is difficult to overstate the visceral impact—and rarity—of seeing a black man, one as statuesque and imposing as Crews, step forward to identify himself as a survivor of sexual assault and reject external demands that he bury his shame. Crews has spoken at length about the tenacity of shame, the way it embeds itself more deeply in survivors' psyches with each dismissal of their accounts. He has acknowledged that his race and size render his story unbelievable to some, that those same factors kept him from responding to his alleged assailant with violence for fear of being stereotyped as a "thug"—or facing violence at the hands of police.

Perhaps unsurprisingly, in the days since Crews shared his Senate testimony, a number of his peers have taken to the internet to discredit his experiences—and his manhood.
Keep reading, as Hannah describes the narrow definitions of masculinity revealed by the responses to Crews.
---
What Do You Know … About Culture?
The slow pace of summer, and the uninviting heat and humidity outside, makes for a great opportunity to catch up on all the shows you've been missing. The latest season of Westworld adds new layers of confusion over the role of virtual reality in the show's universe. (Read The Atlantic's roundtable about this past Sunday's finale.) And the word-of-mouth hit Nanette, the comic Hannah Gadsby's stand-up special, fuses hilarity and heartbreak to create an incandescent work of art. Looking ahead to next season's slate of shows, David Sims considers what ABC is trying to get out of its Roseanne spin-off, which will return in the fall without the Conner family's matriarch.
Can you remember the other key facts from this week's culture coverage? Test your knowledge below:
1. The musician Teyana Taylor gained notoriety when she appeared on the MTV show ____________ in 2007.
Scroll down for the answer, or find it here.
2. Donald Hall, the poet who died on Saturday at 89, left a faculty job at the University of Michigan in the 1970s to move to a farmhouse in the state of ____________.
Scroll down for the answer, or find it here.
3. In the year ____________, the Boston Red Sox and the New York Yankees played a 13-inning game remembered for Derek Jeter's dive into the Yankee Stadium stands.
Scroll down for the answer, or find it here.
---
Poem of the Week
From our April 2000 issue, "Distressed Haiku," by Donald Hall:
Will Hall ever write
lines that do anything
but whine and complain?

In April the blue
mountain revises
from white to green.
Read a remembrance of Hall, and more of his work in our archives.
---
Reader Response
In the Big Question for The Atlantic's July/August issue, we asked readers: What book or article would you make required reading for everyone on fEarth? Robert Murphy of Tarpon Springs, Florida, suggests:
The Book of Exodus should be required reading in an era of refugees, climate change, and failed leadership. Pharaoh was paranoid about homeland security, and he didn't like pluralism. Something went wrong in the environment, and the government collapsed.
Gary Kohl of Toronto has a similar call to action:
Dr. Seuss's commentary on industry and the environment, The Lorax—because unless each of us "cares a whole awful lot, nothing is going to get better. It's not."
Read more recommendations, and email bigquestion@theatlantic.com with your answer to our next Big Question: What would you designate as the eighth wonder of the world?
---
Verbs
Rivalry revived, grades forgiven, wealth inflated, microbes launched.
---
Time of Your Life
Happy birthday to Al (a year younger than scuba gear); to Steve (twice the age of Macintosh computers); and to Avgi's wife (a year younger than Sesame Street).
Tomorrow, happy birthday to Mark's mom, Julia (a year younger than cellphones) and to Aggie's son, who at 7 is too young for the Timeline, but just the right age to become an art prodigy.
---