The Atlantic Daily: Keep Alive the Question
A shooter killed at least five people at the Capital Gazette newsroom in Annapolis, Maryland. Plus the impact of Justice Anthony Kennedy's retirement, the debate over political "incivility," and more.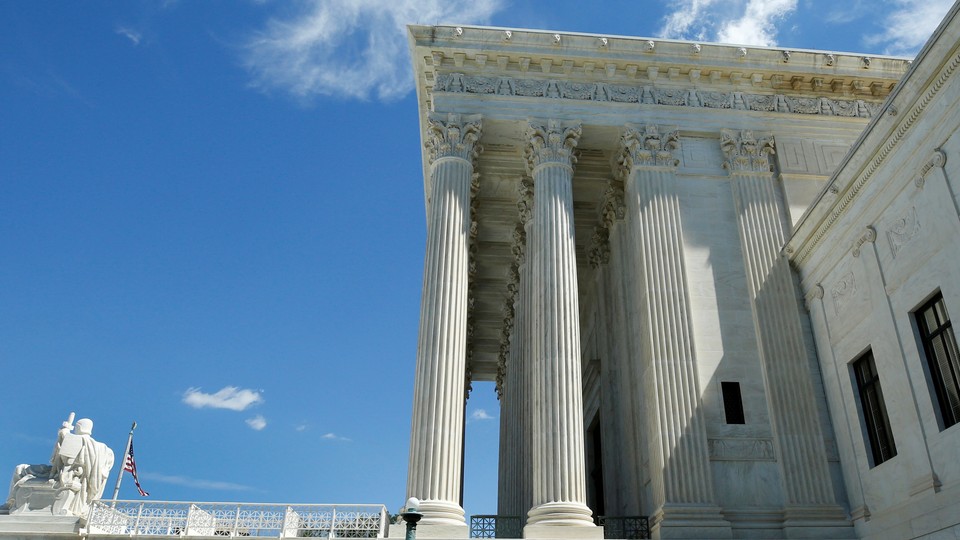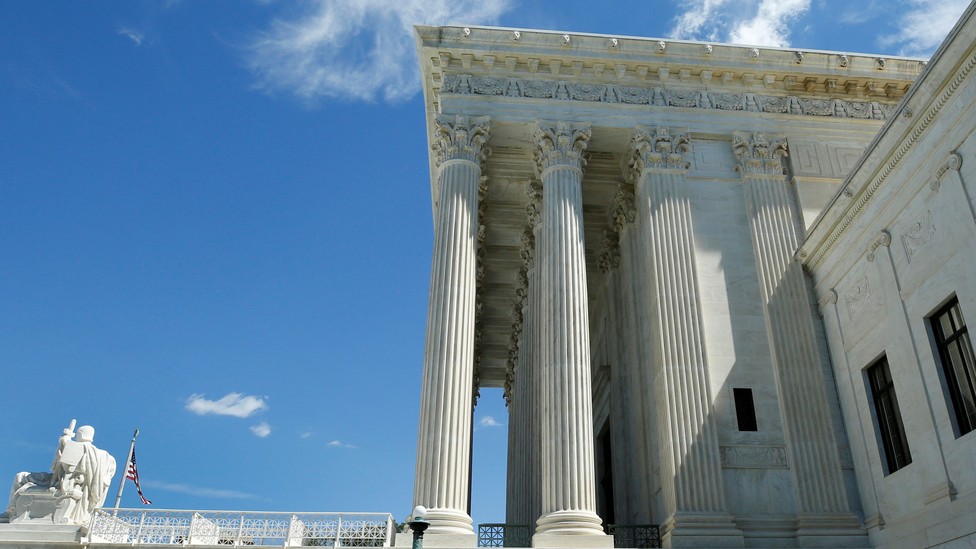 What We're Following
Annapolis Shooting: A gunman killed at least five people and seriously injured several others at the offices of the Capital Gazette newspaper in Annapolis, Maryland. Local authorities say a suspect is in custody. Here is the Baltimore Sun's report on what we know so far.
Kennedy's Retirement: The former Supreme Court Justice John Paul Stevens once told the scholar Jeffrey Rosen that the retirement of Justice Anthony Kennedy could lead to Roe v. Wade being overturned. Now, Kennedy is stepping down, and activists for and against abortion rights are preparing for an intense battle over his replacement. Kennedy's departure could also have a major impact on environmental policy. Already this term, the court has ruled along ideological lines on several cases related to the Republican Party's agenda; with Kennedy gone, Ron Brownstein writes, it will be even less likely to act as a check on President Trump.
Civil Discourse: What's the best way to stand up for your beliefs? Proponents of political "civility" have criticized a call from Representative Maxine Waters to "harass" members of the Trump administration through protest as overly confrontational. Yet such tactics of "incivility" have been used throughout American history—and neither meaningful protest nor change may be possible without them.
---
Snapshot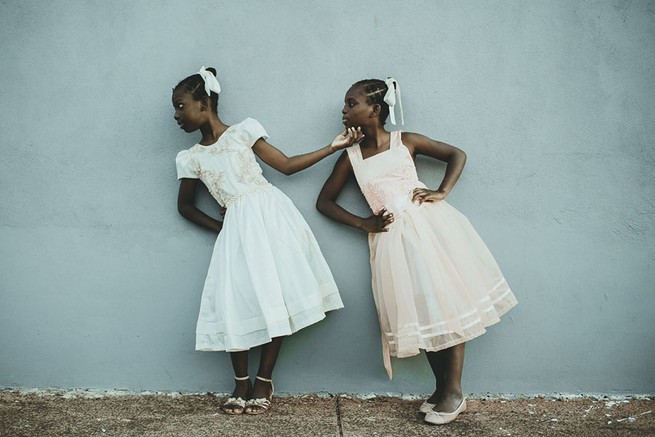 ---
Who We're Talking To … at the Aspen Ideas Festival
John Kerry, the former U.S. Secretary of State, shares his advice for the Democratic Party.
Deborah Tannen, a linguistics professor at Georgetown University, explains what she learned about the dynamics of women's friendships by reconnecting with the grade-school friend who abruptly cut her off more than 50 years ago.
---
Evening Read
Stephen Metcalf on the paintings of Jean-Michel Basquiat:
These canvases were made by a young man, barely out of his teens, who never lost a teenager's contempt for respectability. Trying to assert art-historical importance on the paintings' behalf, a critic comes up against their obvious lack of self-importance. Next to their louche irreverence, the language surrounding them has felt clumsy and overwrought from the beginning. What little we know for sure about Basquiat can be said simply: An extraordinary painterly sensitivity expressed itself in the person of a young black male, the locus of terror and misgiving in a racist society. That, and rich people love to collect his work. We have had a hard time making these two go together easily. But so did he …

The irony of his work's ever-rising prices is that, far from clarifying his stature, they keep alive the question he repeatedly asked himself: Am I an artist, an art star, or just another celebrity?
Keep reading, as Metcalf describes how Basquiat, while defying artistic convention, grappled with his own rising fame.
---
What Do You Know … About Global Affairs?
On June 24, Recep Tayyip Erdogan was re-elected president of Turkey, a position that has become more powerful since his April 2017 referendum to expand presidential authority. Earlier this year, Erdogan's government implemented significant election changes, some targeted at Kurdish-majority districts, that critics say may have helped him cheat his way back into office by weakening ballot fraud protections and making it harder for Kurds to vote. What exactly are Erdogan's political philosophies?
Can you remember the other key facts from this week's global coverage? Test your knowledge below:
1. In 1964, Congress passed a resolution declaring ____________ a distinctive American product.
Scroll down for the answer, or find it here.
2. Every time he scores a goal, the Egyptian soccer star Mo Salah performs ____________, a religious act of prostration.
Scroll down for the answer, or find it here.
3. People who live near ____________ are 10 percent more likely to be happy than people who don't.
Scroll down for the answer, or find it here.
---
Urban Developments
Our partner site CityLab explores the cities of the future and investigates the biggest ideas and issues facing city dwellers around the world. Gracie McKenzie shares today's top stories:
We joined newsrooms around the country today in the #USHomelessProject. Throughout the day, we shared stories about homelessness in America, like this one, about what cities can do when homeless residents die.

The distance between the two nations may be less than three miles, but North and South Korean societies are decades apart. For Northern defectors, negotiating Seoul's subway system and living in the South can be a jarring leap into the modern world.

"Not everyone is looking for a single-family house anymore. It's the duty of a city to look to the future." A century ago, Henry Ford saw this corner of St. Paul as a good place to build cars. Now it's slated to become a green neighborhood that won't need them.
For more updates like these from the urban world, subscribe to CityLab's Daily newsletter.
---
Reader Response
In the July/August issue of The Atlantic, Jesse Singal wrote about the experience of people who have reversed their medical gender transitions. Susan Knoppow, whose adult child has a nonbinary gender identity, responds:
While it's helpful to read articles about trans issues in mainstream publications, this piece plays on our worst fears. I acknowledge those fears. I experienced them myself: What if it's a phase? What if something else is really wrong, and this is not the solution? Damn that internet! But dwelling on fears doesn't help our children.

When my child first came out, I couldn't find anything to read that wasn't either clinical or geared toward young people. I craved the voices of concerned, supportive parents who wanted to do the right thing but weren't sure what that meant. So my husband and I stuck with the values that have guided us as parents for 20 years: Listen. Take a breath, then listen again. Try hard not to judge in the moment.
Read more letters from the parents of trans and nonbinary kids, and write to us at letters@theatlantic.com.
---
Nouns
Baleen forensics, shattering drama, gaming disorder, geopolitical schadenfreude.
---