The Atlantic Daily: The Question Is How
Supreme Court Justice Anthony Kennedy announced his retirement. Plus a shocking primary-election upset, the secret of teamwork, and more.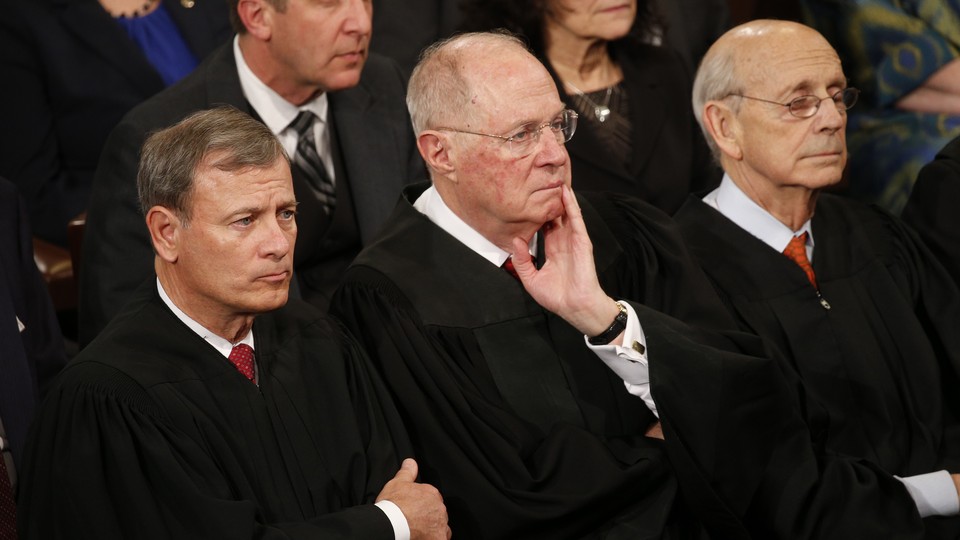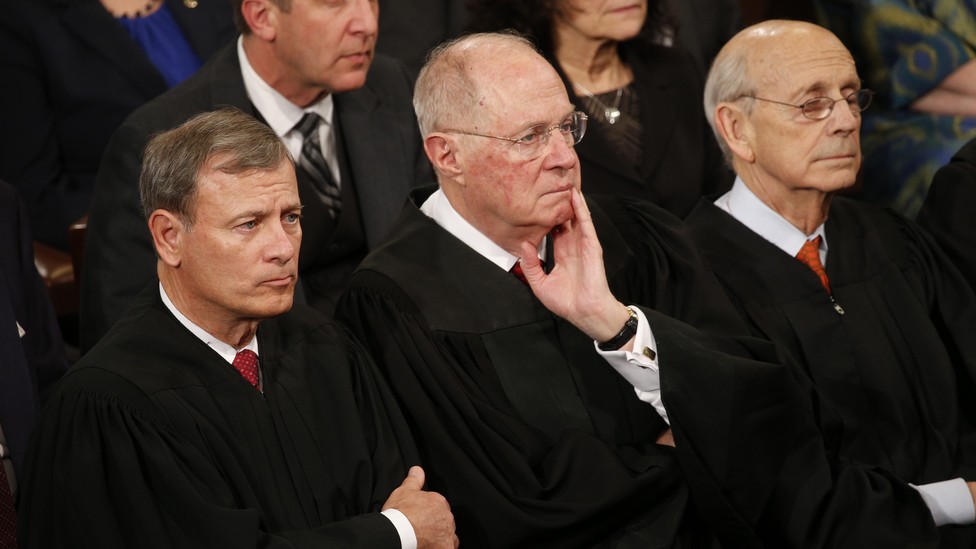 What We're Following
Justice Departing: Anthony Kennedy, the conservative Supreme Court Justice, announced his retirement. His swing vote helped decide the landmark cases of Citizens United v. Federal Election Commission, which protected the speech of corporations, and Obergefell v. Hodges, which established the right of same-sex couples to marry. Without Kennedy, the court will likely become more partisan, and less active in protecting civil rights.
Primary Concerns: New York's 14th-congressional-district primary ended in a surprising upset, when the Democratic Socialist candidate Alexandria Ocasio-Cortez beat Representative Joe Crowley, who's served 10 terms in the House. At 28, Ocasio-Cortez would be the youngest woman in Congress if elected—and her victory might show an ideological succession in the Democratic Party. Ben Jealous, another progressive Democrat, won his Maryland primary, but will face a tough race in November against a popular moderate Republican.
Breaking Down Communication: Why do everyday business emails contain so many exclamation points? Julie Beck examines how the meaning of the most enthusiastic punctuation mark has changed. And a linguist explains how artificial-intelligence systems are trained to read words with multiple meanings without confusing the message.
---
Snapshot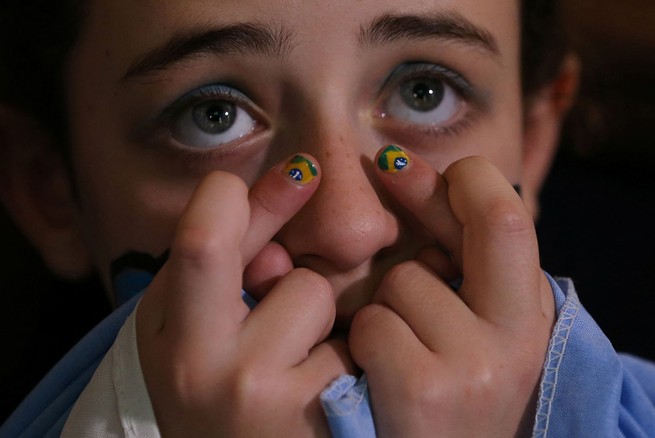 ---
Who We're Talking To … at the Aspen Ideas Festival
Tim Wu, a Columbia University law professor, discusses the threats to free speech that the First Amendment isn't prepared to address.
Jen Pahlka, the founder of the civic-tech nonprofit Code for America, describes how technology can help solve social problems.
---
Evening Read
Ben Rowen on how baseball could help researchers understand the American workforce:
Because individual success or failure is so easy to isolate in baseball, the sport itself is also easy to study; individual performance can be related clearly to team success. "Moneyball" is already used to explain changes in everything from company hiring to restaurant operations. Now, it is hoped, solving baseball chemistry might advance corporate teamwork where Myers-Briggs tests and other methods have failed.

"Baseball is a team game," Pete Rose, the former player and manager, once said. "But nine men who reach their individual goals make a nice team." Surely that's too simple. A good team helps those men reach their individual goals, and harnesses them to something larger. The question is how.
Keep reading, as Rowen describes the wide-ranging search for what makes a good team great.
---
What Do You Know … About Science, Technology, and Health?
A study released this week found that male political journalists in Washington, D.C., have created an online echo chamber by promoting and interacting with one another's tweets while, for the most part, leaving out their female colleagues. In other gender news, a neuroscience professor claimed that there is "absolutely no difference" between men's and women's brains. And one transgender YouTube star is using tech to help young fans figure out who they are by documenting his own transition, as well as his daily life as a trans person, in confessional-style videos.
1. The so-called ____________ paradox asks why, in an unfathomably large universe, humans have yet to encounter intelligent alien life.
Scroll down for the answer, or find it here.
2. The Internal Revenue Service calculates the cost of driving a car for business purposes at ____________ cents a mile.
Scroll down for the answer, or find it here.
3. Besides Canada, the only country where recreational marijuana use is legal nationwide is ____________.
Scroll down for the answer, or find it here.
---
Look Back
In our April 2016 issue, Jeffrey Goldberg wrote about President Barack Obama's most challenging and controversial foreign-policy decisions, including his 2013 response to gas attacks on Syrian civilians:
Obama understands that the decision he made to step back from air strikes, and to allow the violation of a red line he himself had drawn to go unpunished, will be interrogated mercilessly by historians. But today that decision is a source of deep satisfaction for him.

"I'm very proud of this moment," he told me. "The overwhelming weight of conventional wisdom and the machinery of our national-security apparatus had gone fairly far. The perception was that my credibility was at stake, that America's credibility was at stake. And so for me to press the pause button at that moment, I knew, would cost me politically. And the fact that I was able to pull back from the immediate pressures and think through in my own mind what was in America's interest, not only with respect to Syria but also with respect to our democracy, was as tough a decision as I've made—and I believe ultimately it was the right decision to make."
Read more, share this story, and find more articles from our archives.
---
Reader Response
Every Wednesday, Lori Gottlieb answers reader questions in the Dear Therapist column. This week, a mother asks how to help her 26-year-old son, who struggles with anger and ADHD and has lived at home since graduating from college:
He does not want to work with people or for a boss or have a schedule or go to an office. He feels he has no skills … Lately he has been having frequent outbursts of anger … I know that he could benefit from therapy, but I don't know how to bring that about. Starting conversations is very difficult and I usually have the best luck around the time that he needs money. Do you have any suggestions on how I can get him help? Is it out of the question to say that my continued financial support is dependent on him getting some therapy?
Read Lori's advice, and write to her at dear.therapist@theatlantic.com.
---
Verbs
Reboot rebooted, comedy subverted, GMOs labeled, dinosaurs exhumed.
---
Time of Your Life
Happy birthday to Marco (born around the time Queen Elizabeth II was crowned at Westminster Abbey).
---