The Atlantic Daily: How to Live With Fear
The story of a teenager fleeing gang violence in Honduras. Plus what it's like to drive for Amazon Flex, the happiest places on Earth, and more.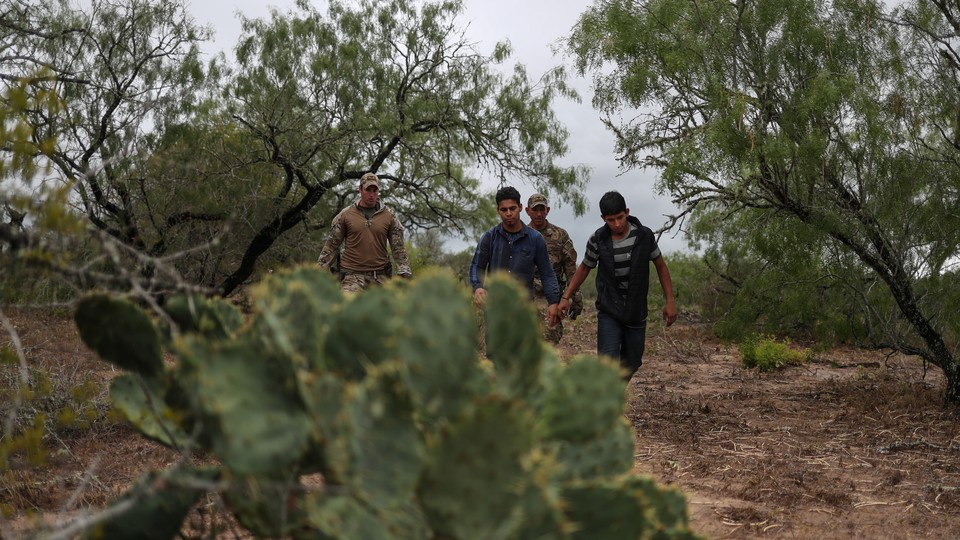 What We're Following
Around the White House: Jared Kushner, Donald Trump's son-in-law and envoy for peace in the Middle East, gave his first interview with a Palestinian newspaper over the weekend, revealing an optimism that critics say suggests "he is living in a fantasy world." For the past week, the Trump administration has faced a storm of controversy over its immigration policy. David Graham offers a possible explanation for the president's actions: "Maybe the truth is that Trump keeps creating crises because he needs them."
In Silicon Valley: The region that's now known as the epicenter of the tech industry is also home to many ordinary working- and middle-class families—some of whom are being priced out of the area. Though some tech companies have sought to alleviate the affordable-housing crisis, not all their efforts are helping. The rapid growth of Amazon's retail business has led the company to pay hundreds of independent contractors to deliver packages from their own cars through the Flex program. The Atlantic staff writer Alana Semuels tried it out to see what the experience is like for drivers. Here's what she found.
In Saudi Arabia: The country's ban on woman drivers was lifted this weekend, marking a major step toward gender equality. Yet a recent crackdown on women's-rights activists raises questions about whether Saudi Arabia is truly ready for change. Manal al-Sharif, a woman who was arrested for driving in 2011, shares her story and her hopes for the future.
---
Snapshot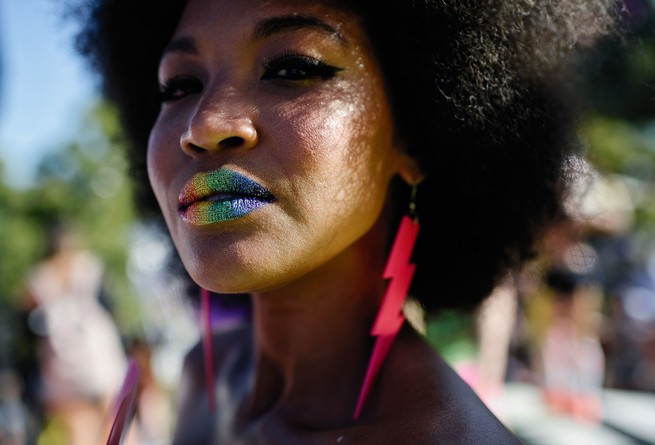 ---
Who We're Talking To … at the Aspen Ideas Festival
Arturo Vargas, the executive director of the National Association of Latino Elected and Appointed Officials, discusses how changes to the 2020 census could hurt red and blue states alike.
Cindy Gillespie, the director of the Arkansas Department of Human Services, explains why her state is implementing work requirements for its Medicaid program.
Dan Buettner, a National Geographic writer, describes what the happiest places in the world have in common.
---
Evening Read
Danielle Mackey reports from San Pedro Sula, Honduras:
Edwin Vásquez, a 16-year-old, is learning how to live with fear. One afternoon last fall, as he played soccer on a field near his house in La Rivera Hernández in San Pedro Sula, Honduras, gunfire suddenly rang out, and he barely dodged bullets meant for him. Lurking around the field were members of the Olanchanos, one of six gangs in La Rivera. Although Edwin is not a member of MS-13, the Olanchanos' rival, it does control the street he lives on. This fact alone marks him as an enemy of the Olanchanos.

After the shooting, he considered joining MS-13 for protection, but suspected the threat was so imminent that he didn't have time. "Our greatest challenge here is to stay alive," he said. "To be together with your mom, your family, and to make it to 18 or 22." So at sunrise the day after the shooting, Edwin and his half brother left for the United States.
Keep reading, as Mackey explains why Edwin didn't finish his journey, and describes what happens when kids like him are deported home.
---
What Do You Know … About Education?
Should colleges factor students' personalities into admissions decisions? Quantitative benchmarks may not be enough to narrow down the applicant pool, but qualitative ones are tricky to evaluate fairly, and could favor some groups more than others. An analysis conducted on behalf of Students for Fair Admission, the group suing Harvard for alleged race-based discrimination in its admissions process, found that Asian American applicants tend to receive lower rankings for personality traits like likability and integrity. Alia Wong asks: "Is it possible to define a characteristic as intangible and subjective as good personality in a way that protects students against people's deep-seated, and often subconscious, biases?"
Can you remember the other key facts from this week's education coverage? Test your knowledge below:
1. In the 2016 decision Fisher v. University of __________, the Supreme Court ruled that race can be used as a factor in college-admissions decisions.
Scroll down for the answer, or find it here.
2. A new study found that in mostly white, affluent communities where men earn more than women, young __________ are outperforming their peers of the opposite sex in math.
Scroll down for the answer, or find it here.
3. An analysis of the conversations of families visiting a science exhibit found that parents were ___________ times more likely to explain how the science worked to boys than they were to explain it to girls.
Scroll down for the answer, or find it here.
---
Look Back
In our June 2014 issue, Ta-Nehisi Coates made "The Case for Reparations":
As a rule, poor black people do not work their way out of the ghetto—and those who do often face the horror of watching their children and grandchildren tumble back.

Even seeming evidence of progress withers under harsh light. In 2012, the Manhattan Institute cheerily noted that segregation had declined since the 1960s. And yet African Americans still remained—by far—the most segregated ethnic group in the country.

With segregation, with the isolation of the injured and the robbed, comes the concentration of disadvantage. An unsegregated America might see poverty, and all its effects, spread across the country with no particular bias toward skin color. Instead, the concentration of poverty has been paired with a concentration of melanin. The resulting conflagration has been devastating.
Read more, share this story, and find more articles from our archives.
---
Reader Response
In our December 1946 issue, Karl T. Compton wondered what would have happened if the United States had not used the atomic bomb against Japan. His argument, which concluded that the use of the bomb was both justified and inevitable, received a response from the White House:
Your statement in the Atlantic Monthly is a fair analysis of the situation except that the final decision had to be made by the President, and was made after a complete survey of the whole situation had been made. The conclusions reached were substantially those set out in your article.

The Japanese were given fair warning, and were offered the terms which they finally accepted, well in advance of the dropping of the bomb. I imagine the bomb caused them to accept the terms.

Sincerely yours,
Harry S. Truman
Read a history of The Atlantic's reader correspondence, and write to us at letters@theatlantic.com.
---
Nouns
Anguished comedy, masculine angst, leadership vacuum, evangelical fear.
---
Time of Your Life
From yesterday, happy birthday to Rebecca's son Joseph (twice the age of Harry Potter) and Muriel (a year younger than microwave ovens).
---