The Atlantic Daily: Up the Mountain
The lessons of a failed social experiment. Plus why Trump changed his stance on family separations, alleged insider trading, and more.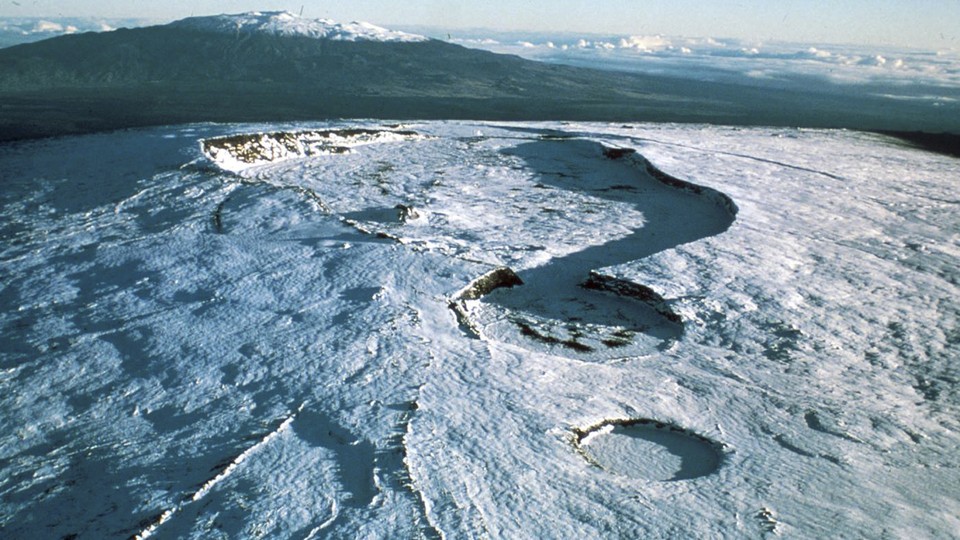 What We're Following
Presidential Process: President Donald Trump's executive order not to separate families at the border reversed a policy set by his close adviser Stephen Miller—illustrating how the president often disregards the recommendations of his staff. Yet on multiple occasions, he's backed down from his policy stances under public pressure, a pattern that belies the image he's cultivated of a leader who doesn't give in.
Business Blues: New reports suggest that Commerce Secretary Wilbur Ross has engaged in insider trading—and though he denies the allegation, it points to a worrying pattern in the Trump administration. The White House is expected to freeze the standards that require the auto industry to improve the fuel efficiency of new vehicles every year—and though manufacturers have lobbied against regulations in the past, some are now saying they don't want this particular rule to be changed.
Defining Gender: The new music video by Beyoncé and Jay-Z broadens the scope of masculine and feminine roles in the couple's work. The YouTube star Miles McKenna, a young transgender man, has guided many teen fans through the process of coming out by documenting his own experience of navigating a trans identity. And in tonight's Reader Response (below), Robyn Kanner describes how she needed to explore gender as a teen and young adult before transitioning from a male to a female body.
---
Snapshot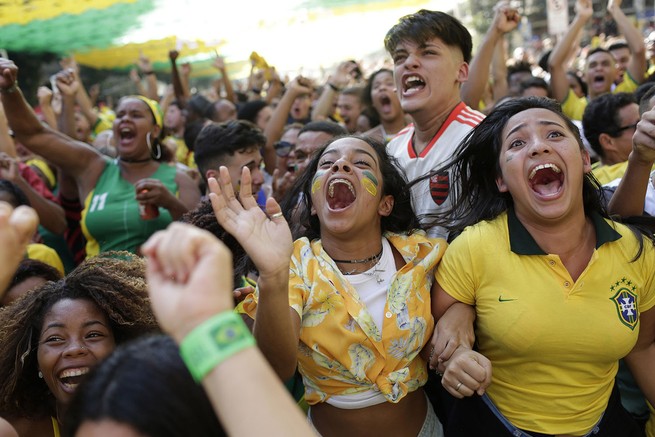 ---
Who We're Talking To
David Blumenthal, whose organization ranks the health care of developed nations, explains the three reasons the U.S. system lags behind its peers.
Nell Painter, a historian, describes how it felt to go back to school to become an artist after she retired.
Ellen Stofan, the former chief scientist at NASA, joins several other space experts on the Crazy/Genius podcast to discuss why humans haven't found aliens yet.
---
Evening Read
Marina Koren on the study participants who, for the past five years, have spent months at a time living in a small white dome on the rocky northern slope of Hawaii's Mauna Loa volcano:
Their job is to pretend that they really are on Mars ... The goal, for the researchers who send them there, is to figure out how human beings would do on a mission to the real thing.

In February of this year, the latest batch of pioneers, a crew of four, made the journey up the mountain. They settled in for an eight-month stay. Four days later, one of them was taken away on a stretcher and hospitalized.

The remaining crew members were evacuated by mission support. All four eventually returned to the habitat, not to continue their mission, but to pack up their stuff. Their simulation was over for good.
Keep reading, as Marina tells the story of what went wrong.
---
What Do You Know … About Culture?
In politics, public image matters—and visual images do too. This became apparent as photos of children being detained at the U.S.–Mexico border circulated online, provoking empathy in some viewers and denial in others. The scenes, along with the administration's use of the Bible to defend its "zero tolerance" immigration policy, have parallels with the TV show The Handmaid's Tale, in which the ruling regime of the Republic of Gilead quotes scripture to justify separating children from their parents. But when First Lady Melania Trump traveled to visit children at the border on Thursday, her controversial choice of outerwear became the news of the day, drawing attention away from the larger immigration story.
Can you remember the other key facts from this week's culture coverage? Test your knowledge below:
1. The Linkin Park frontman Mike Shinoda debuted the song "____________" at the memorial concert for his late bandmate Chester Bennington.
Scroll down for the answer, or find it here.
2. A painting of Napoleon's coronation by ____________ features prominently in Beyoncé and Jay-Z's new music video.
Scroll down for the answer, or find it here.
3. At the 1998 World Cup, David Beckham drew attention when he stepped out to dinner wearing a ____________.
Scroll down for the answer, or find it here.
---
Poem of the Week
From our April 2015 issue, "History," by Robert Morgan:
Where cloudbursts tore a gash
in the shoulder of the ridge,
uprooting ferns and hedge,
a maple and an ash,
a honeysuckle vine
and wires of gold ground pine,
the slide exposed
---
Reader Response
In our latest cover story, Jesse Singal points to the experience of people who have reversed their gender transitions to describe the potential risks of medical procedures for children who experience gender dysphoria. Robyn Kanner, a trans woman, shares how the process of exploring gender helped her define her identity:
Singal's feature relies on the fraught situation of a teen making a decision about their identity. But he fails to consider other fraught situations happening around the same time in a child's life, situations that we accept as normal. The exploration of a teen's gender identity happens around the same time that students are making decisions about college. Even though studies have shown that 75 percent of college students end up completely changing their major, we still ask young people to decide if they're going to go into thousands of dollars in student-loan debt in order to go to college. Young people all across the country are making difficult decisions about whether they should have sex, drink at a party, or leave their home and rent an apartment. Exploration and experience is precisely the thing that brings about change to our identities—this is, and always has been, normal.
Kanner's article is the first in a series of responses to Singal's story. Read more, and write to us at letters@theatlantic.com.
---
Verbs
Depression visualized, public health prioritized, dinosaurs diminished, heredity explored.
---
Time of Your Life
Happy birthday to Nate (twice the age of YouTube).
---