The Atlantic Daily: Between Parents
The reckoning over separations at the U.S.–Mexico border points to public-health problems at home. Plus a breakthrough in understanding alcoholism, what straws reveal about capitalism, and more.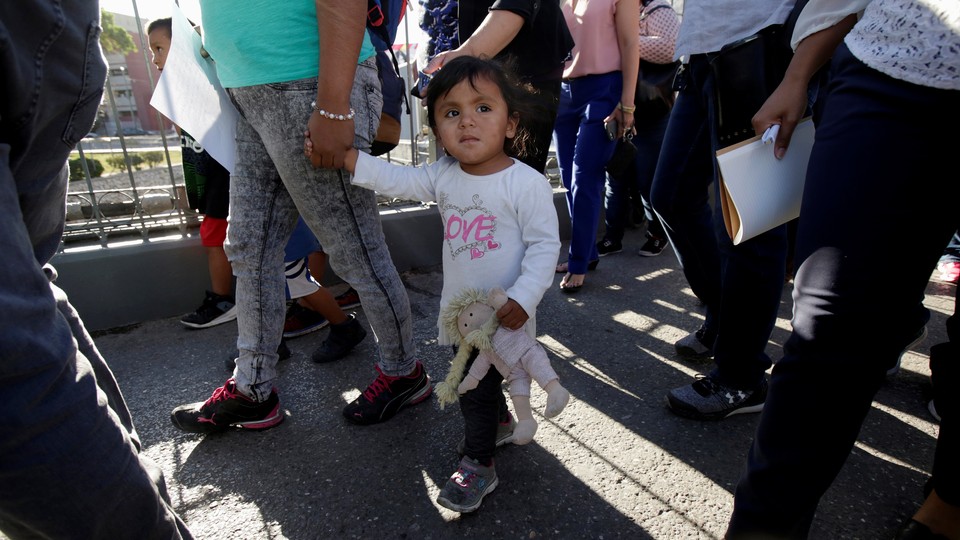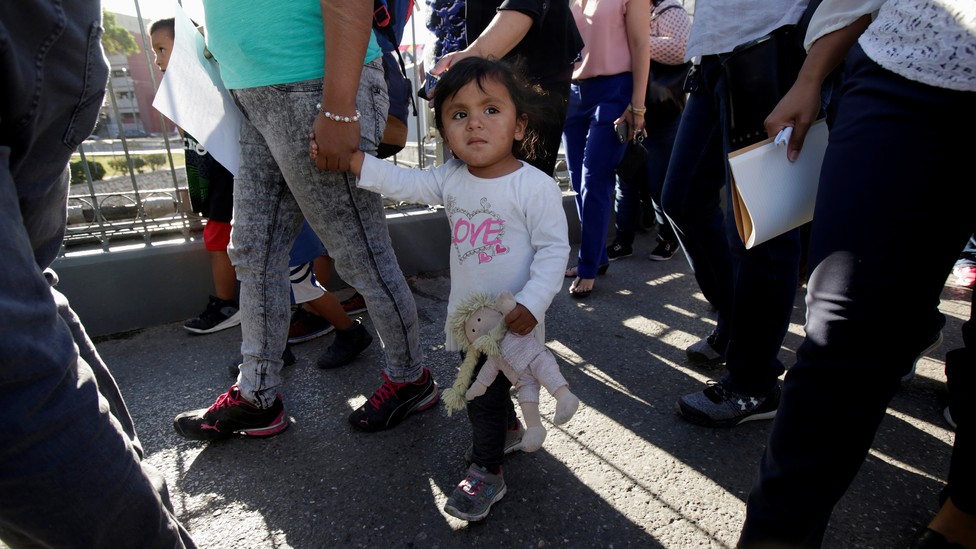 What We're Following
Border Politics: President Donald Trump's executive order from Wednesday has—at least on paper—reversed his administration's policy of separating families who enter the country illegally. Yet its political impact is still unfolding, and the public outrage over the policy may not bode well for Trump or the Republican Party. Democrats, for their part, could look to French President Emmanuel Macron for a model of how to balance immigration advocacy and enforcement. But all this may not matter to the children already in government custody, who face a pressing and painful question: How will they find their parents?
America's Kids: The national reckoning over the fate of immigrant children points to persistent public-health problems at home, Annie Lowrey writes. Among similarly wealthy countries, the United States has strikingly high rates of child poverty and illness, and offers limited support to parents and families. In the country's tobacco industry, underage labor is common, and child workers —some as young as 10—have very few health and safety protections.
Where Our Traits Come From: The novel approach taken by a team of scientists who are studying alcoholism in rats could be a breakthrough to figuring out how humans get addicted. Research in the field of epigenetics explores how parents could pass down the influence of their life experiences. And a series of recent experiments is unlocking the functions of a mysterious "jumping gene" that appears throughout the human genome.
---
Snapshot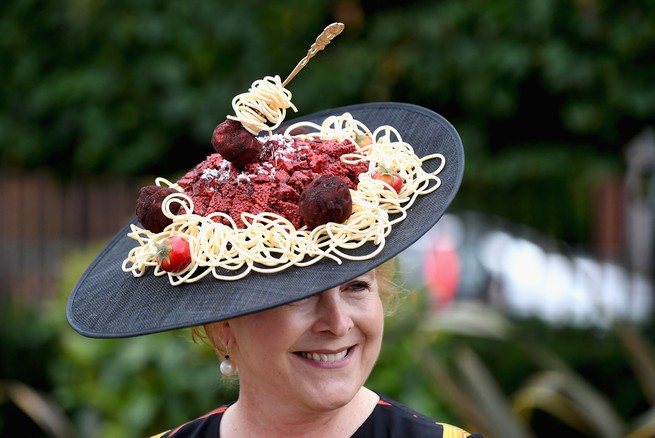 ---
Who We're Talking To … About Leaving One's Career
Gordon Rothman, a multimedia producer, discusses the subtle ways he's seen ageism crop up in the workplace since being laid off in 2014, while in his late 50s.
Delissa Reynolds, an actor, describes the constant effort required to keep a small business alive.
---
Evening Read
Alexis C. Madrigal on an overlooked constant in American life:
The invention of American industrialism, the creation of urban life, changing gender relations, public-health reform, suburbia and its hamburger-loving teens, better living through plastics, and the financialization of the economy: The straw was there for all these things—rolled out of extrusion machines, dispensed, pushed through lids, bent, dropped into the abyss.

You can learn a lot about this country, and the dilemmas of contemporary capitalism, by taking a straw-eyed view.
Keep reading, as Alexis traces the parallel histories of modern capitalism and disposable plastic drinking tubes.
---
What Do You Know … About Global Affairs?
Germany's ruling sister parties are fighting over migration policy. The Christian Social Union, led by Interior Minister Horst Seehofer, is campaigning for stricter immigration laws that would block refugees from entering Germany if they've already applied for asylum in another European Union country. Chancellor Angela Merkel, who leads the Christian Democratic Union and has supported an open-door policy since 2015, is against the proposition; instead, she hopes to achieve a common EU policy on the matter at the bloc's upcoming summit. If she can't, Seehofer has vowed to implement his policy over Merkel's objections, and the resulting clash could jeopardize Germany's coalition government.
Can you remember the other key facts from this week's global coverage? Test your knowledge below:
1. ____________ has used diplomacy and investment to encourage countries such as Egypt, Ethiopia, Russia, Sudan, and Tanzania to implement its restrictive internet policies.
Scroll down for the answer, or find it here.
2. In Japan, many single men are taking ____________ classes to prepare themselves for marriage.
Scroll down for the answer, or find it here.
3. The Russian World Cup mascot, Zabivaka, is a "charming ____________."
Scroll down for the answer, or find it here.
---
Urban Developments
Our partner site CityLab explores the cities of the future and investigates the biggest ideas and issues facing city dwellers around the world. Gracie McKenzie shares today's top stories:
Bus ridership in New York City is in a state of free fall. How can the city keep people on board? Researchers surveyed a group with a unique perspective and an intimate understanding: Brooklyn bus drivers.

Much of the attention around affordable housing in the U.S. has tended to focus on cities including New York, Boston, San Francisco, and Seattle. But most Americans live in the suburbs—where the need for affordable housing can be just as acute, and the dynamics more complex.

Manufacturing jobs were not always good jobs. We made them that way through labor laws and unionization, among other things, Richard Florida writes. Could we do the same for today's service jobs?
For more updates like these from the urban world, subscribe to CityLab's daily newsletter.
---
Reader Response
In our July/August 2018 issue, Erika Christakis warns against the potential harmful effects of parenting while distracted by screens. Jeanna responds:
Maybe distracted parenting is a symptom of a busy and depressing society and not the cause of it. We don't live close to friends and family like we used to ... and also we don't have adequate time off after birth, nor do we have help ...

Yet when I read articles like this it feels like the shame is placed squarely on the shoulders of the parents. I don't think this article is wrong, I think it misses the key issue: Parenthood is exhausting and saddening and isolating and laden with guilt. So, what are we to do? Maybe fix the big issues too. Increase connectivity between parents and other parents. Increase parental leave. Increase the amount of in-the-home help by gearing our culture towards that somehow. I don't even know what that would look like, but somehow ... we should?
Join the discussion on Facebook, or write to us at letters@theatlantic.com.
---
Verbs
Retail reshaped, kitchenware create, millinery admired, rom-coms revived.
---
Time of Your Life
Happy birthday to Filipe (twice the age of websites) and to Cheryl (a year younger than NASA).
---