The Atlantic Daily: Every Child
The Trump administration's family-separation policy may have long-term health consequences. Plus the president's startling comments about Kim Jong Un, the Trump Foundation's legal trouble, and more.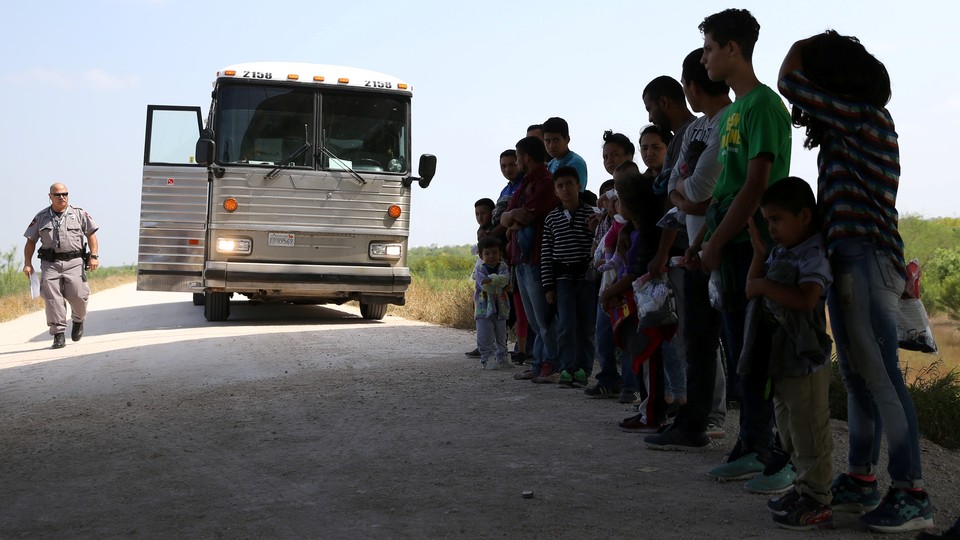 What We're Following
Trump and the Truth: While speaking to reporters outside the White House, President Trump expressed admiration for North Korean leader Kim Jong Un's ability to make "his people sit up at attention," adding, "I want my people to do the same." He also dismissed as irrelevant questions about a statement he made to The New York Times that has been proved false. David Graham writes,"The president is freely telling the public that he has no compunctions about lying through his teeth. Why does anyone still debate whether he means it?"
Campaign Fallout: Paul Manafort, the former manager of Trump's 2016 presidential campaign, has been sent to jail for witness tampering. He's the latest target of Special Counsel Robert Mueller's election probe to face legal consequences for trying to influence the investigation's outcome. Separately, a new lawsuit by the New York attorney general alleges that the president's charity, the Trump Foundation, engaged in a series of illegal behaviors, including intervention in Trump's campaign. (Trump claimed that the suit was politically motivated.) Here's a rundown of the legal implications.
Immigration Crisis: Experts say the Trump administration's policy of separating migrant families who have crossed the border illegally has deeply traumatic consequences for young children taken from their parents, including potential long-term effects on their health and development. Attorney General Jeff Sessions defended the policy by invoking Romans 13, a Bible verse that calls on every person to obey the powers ordained by God. The verse has a long history of conflicting—and troubling—interpretations.
---
Snapshot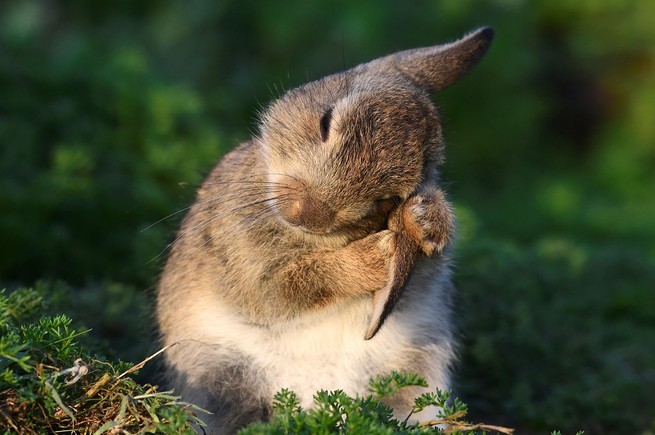 ---
Evening Read
Julie Beck on the alternate universe of humorous Mother's and Father's Day cards:
Here, every child is an unmanageable hellion or a perfect angel, mothers are chore-obsessed disciplinarians who must physically hide from the endless demands of their mob of loin-fruit, and fathers are … off golfing. Or grilling. Or on the toilet. It's basically Family Circus, but with more fart jokes and everybody's constantly drinking because they hate their kids so much. But in a funny way.

In the week before each parental holiday this year, I visited my local Target and CVS to sample the cards on offer. While there were a few that had expansive notions of mothers' and fathers' responsibilities, for the most part, the themes and symbols of both sentimental and funny cards reflected a stark division of gender roles in parenting: In card-world, mothers do everything, and fathers are an afterthought.
Keep reading, as Julie unpacks the stereotypes of greeting cards.
---
What Do You Know … About Culture ?
When thinking of your favorite TV shows and movies, you're likely to recall a specific character. On the 25th anniversary of Jurassic Park, David Sims makes the case for Ray Arnold as the unsung hero of the film. Amy Santiago, the driven sergeant on Brooklyn Nine-Nine, stands out for the way she defies the common pop-culture stereotype that intelligent women are inherently unappealing. And the new season of The Bold Type builds out the backstory of the character Kat by more fully exploring her sexual insecurities and biracial identity.
Can you remember the other key facts from this week's culture coverage? Test your knowledge below:
1. In a new book, the artist Lorna Simpson uses the medium of ____________ to explore the subject of black women's hair.
Scroll down for the answer, or find it here.
2. SAG-AFTRA, the actors' union, recommends that actors bring a ____________ to auditions or meetings that occur in hotel rooms or private residences.
Scroll down for the answer, or find it here.
3. The author ____________ is often considered to be the poet laureate of soccer.
Scroll down for the answer, or find it here.
---
Poem of the Week
From our March 2005 issue, "Now," by Frannie Lindsay:
I read to my dog from a takeout menu
so he can sleep. When he tires
of that, I talk to him
about nothing, and when I run out
of things to say, I make up words
to a song with whatever
array of notes and breath streams in
---
Reader Response
In our May issue, Derek Thompson argued that rooting for talented, winning teams is more worthwhile than standing by your local underdog. Brian Green of Thunder Bay, Ontario, disagrees:
Derek Thompson makes a persuasive argument in favor of bandwagon fandom. He even goes so far as to invoke Marxist thought!

But he ignores the fact that, along with food and sex, belonging is a fundamental human drive: that is, the notion of tribalism, identity, community. I think this is the powerful instinct behind hometown loyalty, and is not to be trifled with. Yes, it's true: We die-hard fans are essentially cheering for a uniform, not an assemblage of stars and journeymen. So what? We are human, and in an atomized and individualistic culture, this is our belonging.
Read more responses, and write to us at letters@theatlantic.com.
---
Verbs
Raccoon celebrated, fears faced, politicians overruled, identities defined.
---
Time of Your Life
Happy birthday to Scott's daughter Haley (a year younger than the World Wide Web) and to Mark's brother Benjamin (twice the age of Instagram).
---