The Atlantic Daily: On a Global Scale
Why the United States may not be ready to fight a worldwide plague. Plus the FBI's reproach for James Comey, how soccer teams find their stars, and more.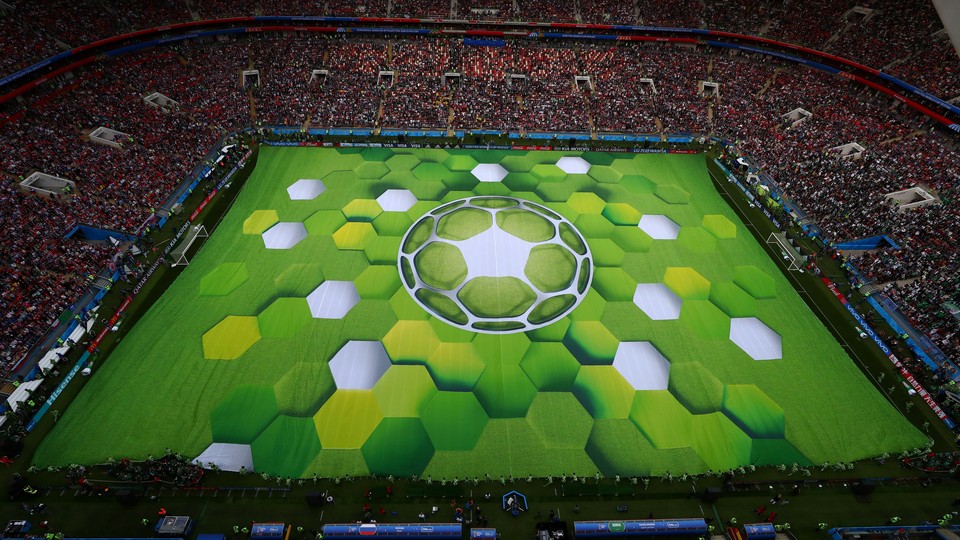 What We're Following
IG Report: A newly released internal-watchdog report from the inspector general of the FBI states that no evidence has been found to support President Trump's claims that the bureau was politically biased in its handling of the probe into Hillary Clinton's use of a private email server. The report also condemns decisions by former FBI Director James Comey, whose announcements to the public and to Congress about the probe broke protocol—and may have been less selflessly motivated than he's claimed.
Trump's Foreign Policy: The president's nationalist and isolationist tendencies contradict the attitude to world affairs that conservatives developed during the Cold War, recalling instead the "America first" approach of the 1920s. This worldview is also dividing the Republican Party, and could redefine it for years to come.
Pandemic Prep: In the event of a global disease outbreak, isolationism isn't a wise policy. As Ed Yong explains in this animated video, it takes a massive, collaborative international effort to stop a virus from spreading. In a feature story for our forthcoming issue, Ed reports on whether America is ready for the next plague.
---
Snapshot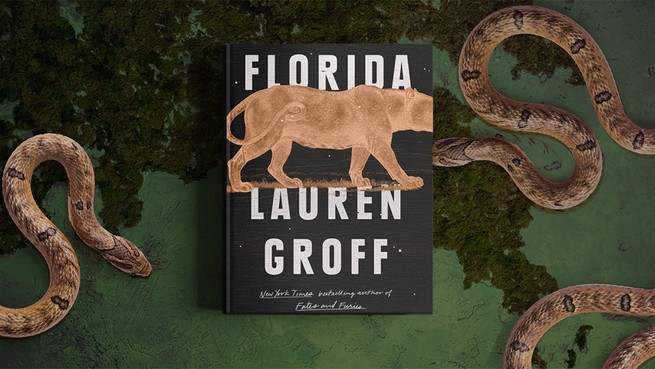 ---
Evening Read
Laurent Dubois on what soccer promises would-be players:
Soccer is the most popular sport on the planet, a universal language like no other. Billions of people play and watch the game. Many of its greatest players, like those in other sports, have come from the margins of society. Part of what draws multitudes is that soccer is a place of possibility, where even those born into the most difficult of circumstances can become global icons, celebrated for playing a game that explodes with joy and creativity.

Yet the men's side of professional soccer has given rise to a merciless process of talent identification and development that operates on a global scale … For top players, as well as the clubs and intermediaries involved in the soccer market's chains of speculation, there are fortunes to be made. For the masses of aspiring players, whose chances of succeeding are infinitesimal, the costs are human and in many cases quite brutal.
Keep reading, as Dubois unpacks the ethical questions raised by the sport's selection system.
---
What Do You Know … About Global Affairs?
On Wednesday, the United Arab Emirates led an attack on the Iran-backed Houthi rebels in the port city of Al Hodeidah, Yemen. The country has endured ongoing violence since 2014, as clashes among the Houthis and other Yemeni sects, backed to varying degrees by regional powers, have created what the United Nations says is the world's most pressing humanitarian crisis. The UAE says it wants to end the fighting by pushing the rebels out of Hodeidah, but aid organizations fear that that could come at the cost of a new humanitarian catastrophe, because much of the country depends on the Hodeidah port for food deliveries.
Can you remember the other key facts from this week's global coverage? Test your knowledge below:
1. After anti-Semitic laws during World War II forbade the performing of the Jewish composer Aldo Finzi's music, Italian institutions ignored it for decades, until it debuted at New York's ____________, in 2017.
Scroll down for the answer, or find it here.
2. At the June 12 summit in Singapore between North Korea and the United States, Donald Trump presented a four-minute  ____________ called "A Story of Opportunity in North Korea."
Scroll down for the answer, or find it here.
3. In 2007, the chef and writer Anthony Bourdain was nominated for a News & Documentary Emmy for his coverage of the war in ____________.
Scroll down for the answer, or find it here.
---
Urban Developments
Our partner site CityLab explores the cities of the future and investigates the biggest ideas and issues facing city dwellers around the world. Gracie McKenzie shares today's top stories:
For more updates like these from the urban world, subscribe to CityLab's daily newsletter.
---
Reader Response
Peter Wayner recently argued that New York City's subway system is beyond repair, and that the city should invest in a network of underground highways, hoverboards, and autonomous cars instead. Benjamin Kreuter of Jersey City begs to differ:
The New York City subway is not broken beyond repair; for all its faults, for all the mismanagement, the subway remains the lifeline of this city. Mr. Wayner suggests that modern technology—autonomous cars, personal transit devices—can replace trains, but it is not as if trains have not benefited from modern technology as well. Computers, artificial intelligence, robotics—all these things are being applied to railroads, improving efficiency and reducing costs for both passenger and freight systems. There is a lot of potential in the subway; unlike most other metro systems that are double-tracked, the New York City system has numerous triple—and quadruple—tracked lines, which are currently used to allow express trains to pass local trains but which could be used to even greater effect with more modern control systems (for example, to allow a super-express service that skips more stops).
Read more responses, and write to us at letters@theatlantic.com.
---
Adjectives
Overgrown men-children, hungry black holes, rock-and-roll rap, fishy trade dispute.
---
Time of Your Life
Happy birthday to Samuel's "dear bestie," Thelma (twice the age of Twitter), and to Kingie (a year younger than Sesame Street), from his mom.
---