The Family Weekly: The Complexities of Parenting Kids Who Say They're Trans
Plus: the dangers of a no-hugging policy, and panic over turning 50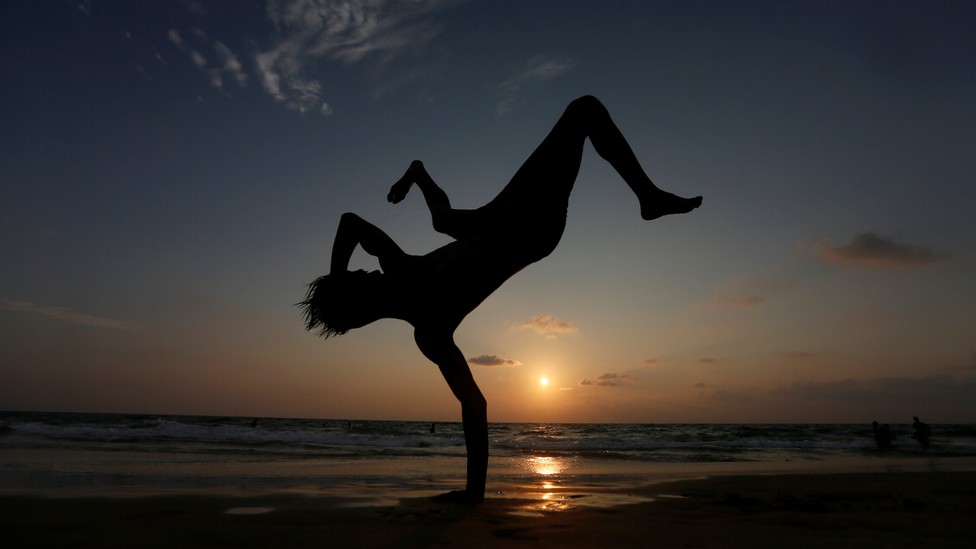 This Week in Family
The issue of child welfare was on many people's minds last week, with news of the Trump administration's separation of more than 2,000 children from parents facing charges of illegally crossing the border. Ashley Fetters, a staff writer at The Atlantic, highlights a troubling side effect of this policy: Some shelter staffers have reported that they are prevented from hugging or touching kids in need of comfort, and research shows that this lack of physical touch can have negative consequences for kids' ability to cope with stress, as well as their long-term health and development.
Other Highlights
Earlier this week, The Atlantic published our July/August cover story, "When Children Say They're Trans," in which Jesse Singal reports on the choices facing parents whose children are exploring their gender identity. For children suffering from gender dysphoria, physical transition can provide profound relief. But it's a solution that isn't right in all cases. Singal reports on the clinicians who are working to devise a protocol that will help the most children find the best care—and the parents who are navigating these situations.
In the first of a series of responses to the piece, the writer Robyn Kanner argues that some people's decision to detransition is the result of society's hostility to trans people, not an indication that that person is not really trans at all. Kanner emphasizes the dangers of failing to support young people as they explore their gender identity. "People have to trust that the youth who sway in the breeze of gender will land on their feet when they're ready. Wherever that is, it'll be beautiful," Kanner writes. Weigh in on the conversation in Homebodies, The Atlantic's Facebook group for discussing family life.
Also in the July/August issue of our print magazine: In all of the focus on kids' obsession with technology, we've lost sight of a key issue, writes the educator and author Erika Christakis: how much time parents themselves are spending with their devices. While parents today spend more time with their kids than most parents in history, they are doing so with their smartphones in hand. Christakis writes that this can make parents less emotionally present, and that can have damaging consequences for kids. "The new parental-interaction style can interrupt an ancient emotional cueing system, whose hallmark is responsive communication, the basis of most human learning," Christakis writes. "We're in uncharted territory."
Snapshot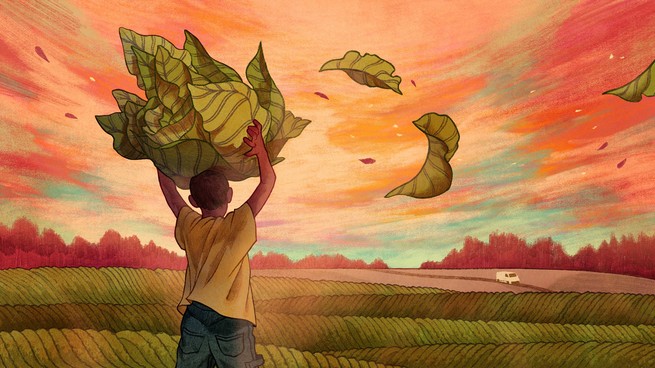 This illustration by Leonardo Santamaria accompanied a piece by the journalist Ariel Ramchandani about the children picking tobacco in America's fields, who often work in grueling conditions with minimal health and safety protections. "In the absence of government regulation, the power to see or not see these children, to employ them or not, to enforce precautionary health measures or not—all of this rests with the tobacco companies and the subcontractors they use," Ramchandani writes.
Dear Therapist
Every Wednesday, the psychotherapist Lori Gottlieb answers readers' questions about life's trials and tribulations, big or small, in The Atlantic's "Dear Therapist" column. This week, a woman who is turning 50 panics about changes to her physical appearance. Lori suggests that the reader's concerns about aging might be about more than just her looks:
That image you barely recognize in the mirror doesn't just reflect an older face; it also reflects what that older face signifies: loss of beauty, maybe, but also loss of youth. It is a daily visual reminder of your mortality. … It's true, of course, that beauty fades and is often valued differently in men and women, but it's also true that our perception of attractiveness in ourselves and others is a combination of what's on the outside and what's being projected out from within.
Send Lori your questions at dear.therapist@theatlantic.com.