The Family Weekly: Something Borrowed
A sperm-donor search and a fairy-tale wedding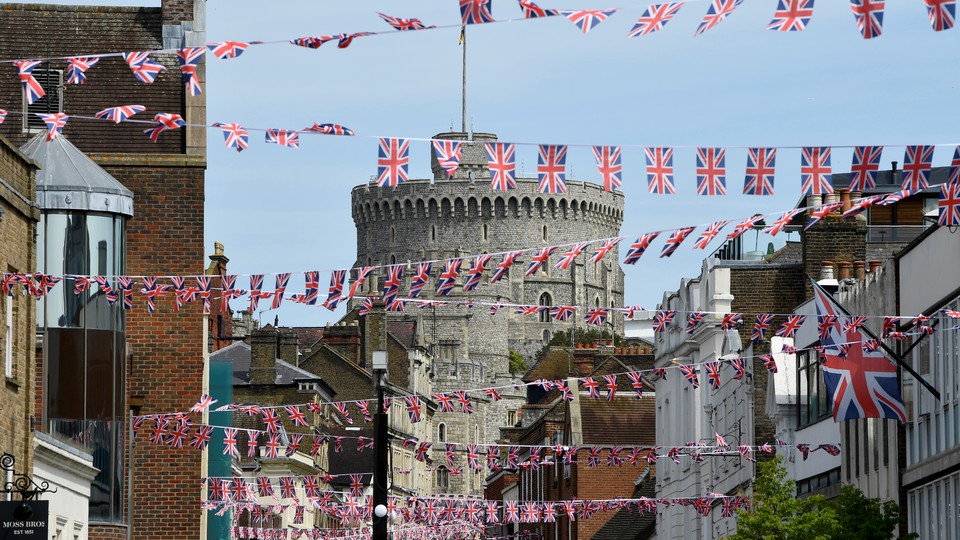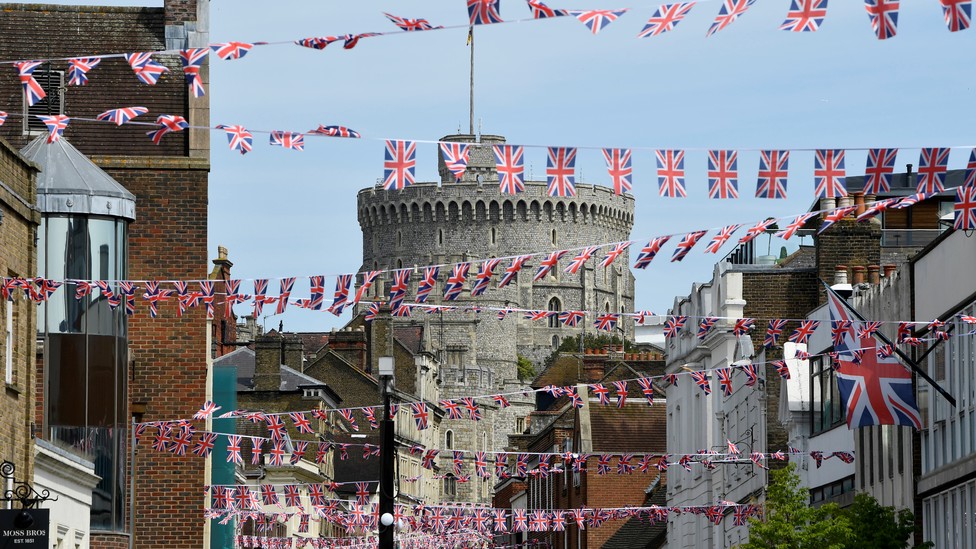 This Week in Family
What does motherhood look like today? Around Mother's Day, the Family section took a closer look at the lives of American mothers. The share of the American population who are mothers is lower than it's been in a quarter century, and moms today are, on average, older than they've been in the past. But even though it can seem like older moms are everywhere, having kids after 40 continues to be extremely rare. It's a trend that's dominated by more affluent parents, in part because of how expensive it can be to give birth later in life.
---
Other Highlights
Many of you are probably watching a modern-day fairy tale unfold right now. Meghan Markle and Prince Harry are getting married today, and billions around the world are tuning in (and millions have even traveled to England to see it for themselves). Even as so many women are turning away from traditional gender roles, the fairy-tale wedding seems to have an enduring appeal, writes Caroline Kitchener, an associate editor at The Atlantic.
---
Snapshot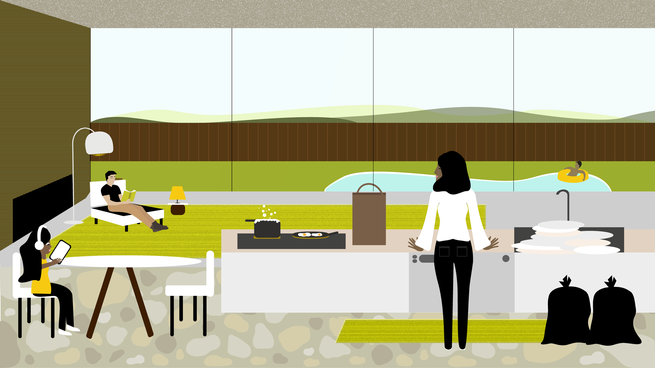 This illustration by Arsh Raziuddin accompanied Ian Bogost's piece about why open floor plans have become so popular, and why they don't quite offer the freedom from domestic life that designers idealize. Home models with kitchens, living rooms, and dining rooms that flow into one another became popular in the mid-20th century, with the supposed virtue of making it easier for women to balance child care, cooking, and socializing—but, as Bogost writes, these floor plans also render home life a constant "exercise in multitasking."
---
The Big Question
A generation of children who were conceived through sperm donation are now adults, and they want to know more about where they came from. With the rise of consumer DNA testing and a broader move in the sperm-donation industry away from anonymous donations, many of these adults are starting to look for answers, and it's becoming easier to find them, writes Ashley Fetters.
"The revelations and relationships that result from the new knowledge they're gaining as adults—of donors, of half-siblings—can change who they believe themselves to be and, in some sense, who they are," Fetters writes.
Have you thought about looking for answers about your past? Why or why not? Tell us your story in Homebodies, The Atlantic's Facebook group for discussions about family life.
---
Dear Therapist
Every Wednesday, the psychotherapist Lori Gottlieb answers readers' questions about life's trials and tribulations, big or small, in The Atlantic's "Dear Therapist" column.
This week, a parent writes in whose 32-year-old daughter has "developed the idea that I am responsible for all her failures." Lori's advice:
What's beautiful about self-compassion is that the more compassion you have for yourself (knowing that despite your mistakes, you did your best), the more compassion you'll have for your daughter (knowing that even so, it wasn't enough for her). Compassion will help you to see that there's often a gap between what a parent intends and what a child experiences, and that what may seem insignificant to you may have been quite painful to her. Most important, compassion will help you both to call a truce.
Send Lori your questions at dear.therapist@theatlantic.com.