The Atlantic Daily: The Answer and the Question
The key moments of Gina Haspel's confirmation hearing. Plus the release of Americans detained in North Korea, the dark side of genius, and more.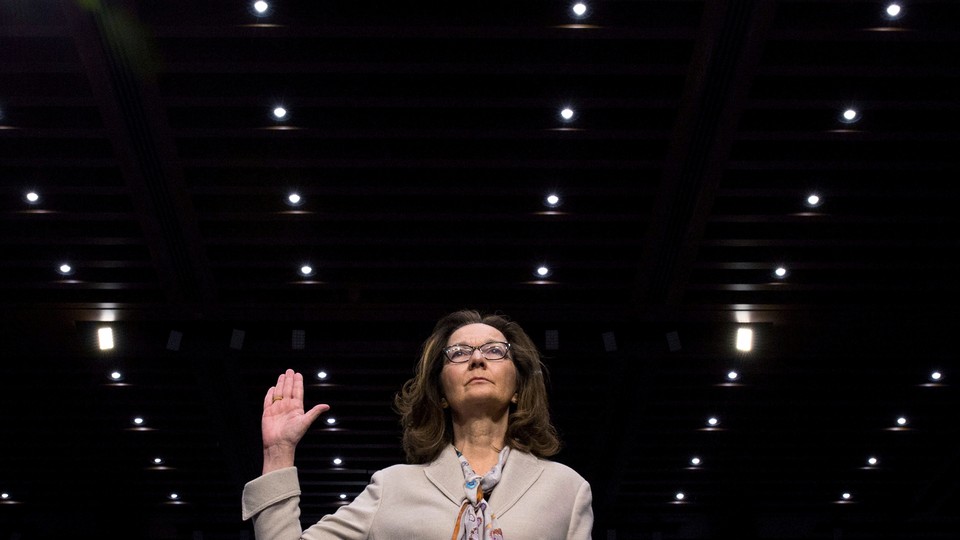 What We're Following
Intelligence Briefing: The Senate held a confirmation hearing for Gina Haspel, President Trump's nominee to be CIA director. Here are 10 key moments from her testimony. In her career at the CIA, Haspel oversaw a so-called black site where at least one detainee was tortured. Though she told senators that she didn't run the interrogation department and that the CIA had learned "tough lessons" from the program, Mieke Eoyang argues that this record suggests Haspel may be lacking in independent judgment.
Diplomatic Breakthroughs: Trump announced that three Americans who were being detained in Pyongyang are returning home in what may be the biggest accomplishment of his negotiations with North Korea so far. Meanwhile, his decision to withdraw from the Iran nuclear deal has some foreign-policy experts worried: It could help Iran more than constrain it, and may leave the country's neighbors vulnerable.
Primary Concerns: The outsider candidate Don Blankenship's loss in West Virginia's Republican Senate primary is, on the one hand, good news for the party's establishment. On the other hand, three sitting Republican House members were also defeated in Tuesday night's elections, which could be a warning sign for the GOP. The mainstream candidates who succeeded in West Virginia and Ohio had embraced some of the president's harsh rhetoric on immigration, illustrating how the center-right has been influenced by Trump.
---
Snapshot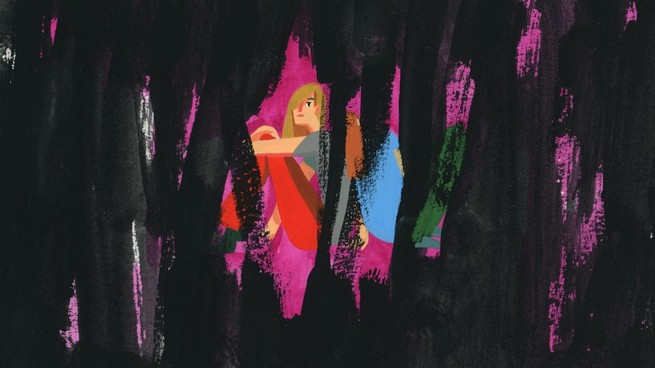 ---
Evening Read
In the wake of reports that New York Attorney General Eric Schneiderman and the writer David Foster Wallace abused their romantic partners, Megan Garber reflects on "the pathological ways American culture approaches power in its many forms":
For Schneiderman, it's political power: the alleged entitlements of one man who claims to serve the higher purpose of the public good. For [the poet Mary] Karr and Wallace, though, it's an even more complicated proposition: our insistent fealty to—our implicit faith in—the notion of genius itself. Karr's #MeToo stories were not so much an open secret as an open revelation. They were not hiding in plain sight; they were, worse, strategically ignored. They were the collateral damage of a culture that prefers convenient idols.

"Talent is its own expectation," Wallace wrote in Infinite Jest, and he was, of course, correct: There's a canny tautology to all of this. Genius, a means to godliness and its best evidence, cannot be argued with. Genius cannot be reasoned with. Genius is the answer and the question. It will be heard. It will be respected. Even when it kicks and stalks and climbs up the side of the house at night.
Keep reading, as Megan describes how the idea of genius becomes dangerous.
---
What Do You Know … About Science, Technology, and Health?
On May 3, a new lava fissure opened on the Kilauea volcano, causing molten rock to creep toward subdivisions of homes on Hawaii's Big Island. Kilauea's lava, formed by the melting of an oceanic plate, is extremely hot and runny, making its eruptions gentle compared with the explosions caused by melting continental plates (such as the one under Mount St. Helens). The slow-moving disaster has engulfed roads, cars, and houses. Yet for some Hawaiians, the lava doesn't only represent destruction—it's also an important part of the islands' spiritual history.
Can you remember the other key facts from this week's science, technology, and health coverage? Test your knowledge below:
1. The modern biomedical industry relies on the blood of ____________ crabs to test for bacterial contamination on anything that might go inside the human body.
Scroll down for the answer, or find it here.
2. In two U.S. states, Montana and ____________, Medicaid programs do not cover bariatric surgery, a procedure that helps obese patients lose weight.
Scroll down for the answer, or find it here.
3. The oldest-recognized criminal-investigations authority in the world was created by the United Kingdom's Royal Mail in the year ____________.
Scroll down for the answer, or find it here.
---
Question Your Answers
In a time when every side seems convinced that it has the answers, The Atlantic and HBO are partnering on a series of short films that challenge our certainties. In this new video, watch the actor Jeffrey Wright wrestle with a pressing question: Should he be scared?
---
Look Back
In our April 1984 issue, Benjamin Spock critiqued American education, and argued in favor of teaching the humanities:
The humanities, in the broadest sense, keep students from burrowing prematurely into their feature specialties and closing off all other avenues of inquiry, as happens, for example, when admission to medical school is determined primarily on the basis of grades in the pre-medical subjects. The eager beavers take as many of these sciences courses as the undergraduate college will allow and shun the humanities as a waste of time. Thus, some students enter medicine literal-minded, uninformed about the world, and insensitive.

Excessive, early specialization in one's education may also lead to a dead end. Modern high-technology industries are staffed mainly by engineers. But when higher-level administrative positions have to be filled, those jobs are often offered to candidates with backgrounds in law or finance, because the engineers can't see beyond the engineering.
Read more, share this story, and find more articles from our archives.
---
Reader Response
Every Wednesday, Lori Gottlieb gives advice on problems big and small in the Dear Therapist column. This reader writes, "I want to be a parent, but I am absolutely terrified":
Part of the problem is we don't have much exposure to kids. None of our career-driven, urban, feminist friends are parents, and I would also be the first parent at my company. I usually feel empowered by doing research, so I've read lots of articles and books on the subject. I was seeking affirmation, but all my reading only fed my anxiety. …

Yet every time I pass a cute baby on the street, I feel a rush of longing. In other moments, I'll ask myself: Why blow up our perfectly happy, easy lives by taking this crazy leap? … My husband is supportive and doesn't want to pressure me, but it does feel like the clock is ticking. What should I do?
Read Lori's advice, check out how some other readers made the decision, and send your own questions to dear.therapist@theatlantic.com.
---
Verbs
Virus sequenced, NASA nudged, distractions muffled, world opened.
---
Time of Your Life
Happy birthday to Aleks (twice the age of Twitter); from Moom to Julz (a year younger than The Oprah Winfrey Show); and to Julianne (the same age as the Rugby World Cup).
---