The Atlantic Daily: What They Said
Ta-Nehisi Coates on Kanye West. Plus the stakes of Trump's Iran-deal decision, the NRA's new president, and more.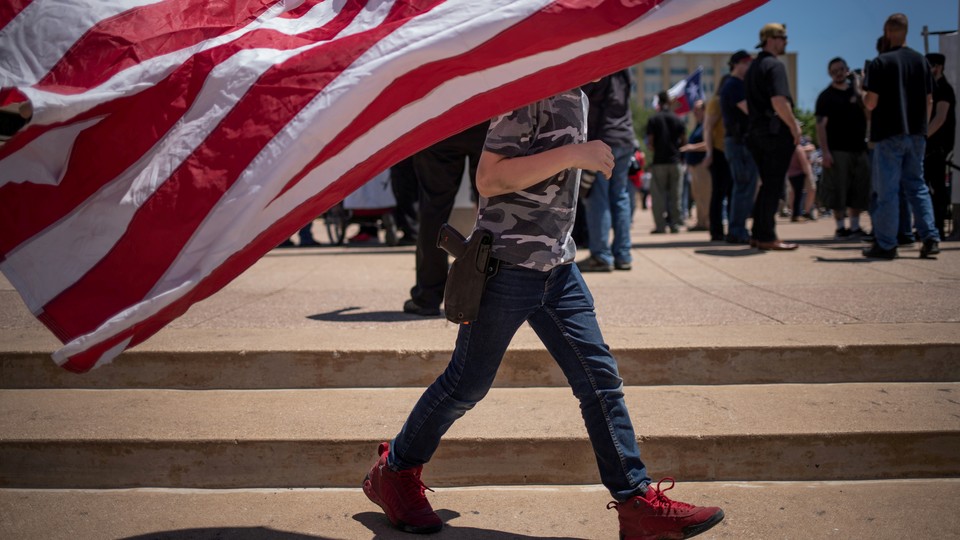 What We're Following
Decision Time: President Trump will announce whether the U.S. will remain in the nuclear deal with Iran on Tuesday afternoon. His decision has high stakes: As one simulation conducted by regional-security experts concluded last fall, reinstating the sanctions against Iran that were lifted as part of the deal could result in the country's resuming its nuclear program as well as in greater instability. Yet does the existing deal do enough to guarantee the opposite? Reuel Marc Gerecht and Philip Gordon debate the pros and cons of withdrawal.
Political Connections: As West Virginians and Indianans prepare to vote in their states' Republican Senate primaries on Tuesday, candidates with footholds in the Washington, D.C., establishment are facing strong challenges from political outsiders—yet those outsiders could hurt the party's chances in the midterms this fall. Some Senate Democrats are reluctant to confirm Gina Haspel as the director of the CIA, because of her record on torture, although they see her as preferable to a Trump loyalist in the role. And while Rudy Giuliani continues to act as a spokesman for the president's legal-defense team, it's not clear what his role is, and he may not be helping Trump.
NRA News: The National Rifle Association named Ollie North, an American Marine who was convicted of three felonies related to the Iran–Contra affair, as its new president. The NRA has been under intense political pressure since February, when the school shooting in Parkland, Florida, sparked mass demonstrations for gun control, but the organization has used the controversy to rally its members. Teens continue to participate in its youth programs, and its online streaming service promotes a gun-owning lifestyle.
---
Snapshot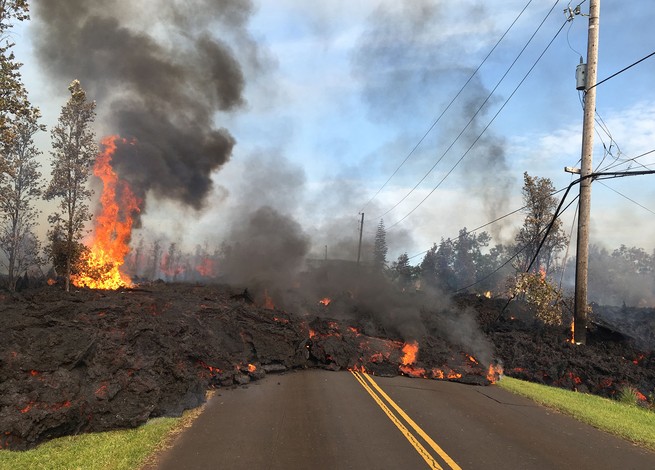 ---
Who We're Talking To
Cecile Richards, who stepped down this year after 12 years as the CEO of Planned Parenthood, discusses her legacy of advocacy for reproductive rights.
Jeff VanderMeer, the author of the novel Annihilation, explains in a new animated interview how he hopes writing fiction about climate change can spur readers to protect the environment.
---
Evening Read
Ta-Nehisi Coates remembers the musical god of his childhood:
Michael Jackson might have been dying to be white, but he was not dying alone. There were the rest us out there, born, as he was, in the muck of this country, born in The Bottom. We knew that we were tied to him, that his physical destruction was our physical destruction, because if the black God, who made the zombies dance, who brokered great wars, who transformed stone to light, if he could not be beautiful in his own eyes, then what hope did we have—mortals, children—of ever escaping what they had taught us, of ever escaping what they said about our mouths, about our hair and our skin, what hope did we ever have of escaping the muck? And he was destroyed. It happened right before us. God was destroyed, and we could not stop him, though we did love him, we could not stop him, because who can really stop a black god dying to be white?
Keep reading as Ta-Nehisi reflects on the parallel trajectory of Kanye West, and on its consequences.
---
What Do You Know … About Education?
The Atlantic's new "On Teaching" project will travel the U.S. to tell the stories of veteran educators nationwide. Our first installment highlights Rebecca Palacios, who started teaching in Corpus Christi, Texas, shortly after the city became the first to apply the Brown v. Board of Education decision to integrate Mexican American students. She watched as the efforts diversified her classrooms in the 1970s, and she also watched those efforts weaken over the following decades. Still, Palacios, who now coaches other educators in teaching and advocacy, is hopeful. "Schools resegregated, but the eyes were open: Separate is not equal," she told The Atlantic.
Can you remember the other key facts from this week's education coverage? Test your knowledge below:
1. In the year ___________, the University of Pennsylvania revoked the honorary doctorate it had bestowed on German Kaiser Wilhelm II.
Scroll down for the answer, or find it here.
2. Three out of every four Pell Grant recipients come from a family that makes less than $ ____________ a year.
Scroll down for the answer, or find it here.
3. Corpus Christi, Texas, began a busing program to integrate its school campuses after a group of fathers, all members of the __________ union, sued the district for isolating Latino students in inferior schools.
Scroll down for the answer, or find it here.
---
Look Back
In our March 1982 issue, George L. Kelling and James Q. Wilson laid out their "broken windows" theory of community policing, in an article that remains influential and controversial today:
A piece of property is abandoned, weeds grow up, a window is smashed. Adults stop scolding rowdy children; the children, emboldened, become more rowdy. Families move out, unattached adults move in. Teenagers gather in front of the corner store. The merchant asks them to move; they refuse. Fights occur. Litter accumulates. People start drinking in front of the grocery; in time, an inebriate slumps to the sidewalk and is allowed to sleep it off. Pedestrians are approached by panhandlers.

At this point it is not inevitable that serious crime will flourish or violent attacks on strangers will occur. But many residents will think that crime, especially violent crime, is on the rise, and they will modify their behavior accordingly.
Read more, share this story, and find more articles from our archives.
---
Reader Response
In our April issue, Graeme Wood wrote about the German agency tasked with screening asylum seekers' backgrounds to separate refugees from economic migrants. Ilil Benjamin of Baltimore, who researches and teaches courses on refugees and human rights, responds:
The tone of the article struck me as deeply suspicious and mean-spirited about migrants' motives, creating a false dichotomy between those who flee persecution and those who flee more prosaic but just as extreme conditions. He seems to imply that there are genuine refugees who are fleeing certain death, on the one hand, and child pornographers who are lying to get into Europe, on the other. This misleading representation implies that there's little in the middle. It leaves out all those who are fleeing generalized violence and/or who may not know their perpetrators' identities, and who wouldn't qualify as 1951 Convention refugees even though their reasons for fleeing are just as extreme and real to them. Someone who reads this article without understanding the larger context that Mr. Wood is addressing would derive a mistaken impression of what a lie means and what truth means in these contexts, where categories like refugee and migrant often blur.
Read more letters, read Graeme's response, and write to us at letters@theatlantic.com.
---
Adjectives
Infamous biohacker, pristine parks, glorious milestone, bespoke rituals.
---
Time of Your Life
Happy birthday to Robin (a year younger than Batman comics); to Susan's brother (13 years older than The Graduate); and to Marcie's daughter Emily (twice the age of the International Space Station).
From yesterday, happy birthday to Dulce (a year younger than Microsoft Windows); to Carol's husband (a year younger than the Super Bowl); to Tracy (twice the age of Spotify); to Dave (a year younger than George Orwell's Nineteen Eighty-Four); and to Larry's wife, Peggy (the same age as Kermit the Frog).
Do you or does a loved one have a birthday coming up? Sign up for a birthday shout-out, and explore the Timeline feature for yourself.
---