The Atlantic Daily: Life Did Its Thing
Promising signs for the summit between Donald Trump and Kim Jong Un. Plus a pardon for Dinesh D'Souza, what Starbucks got right about combatting racism, and more.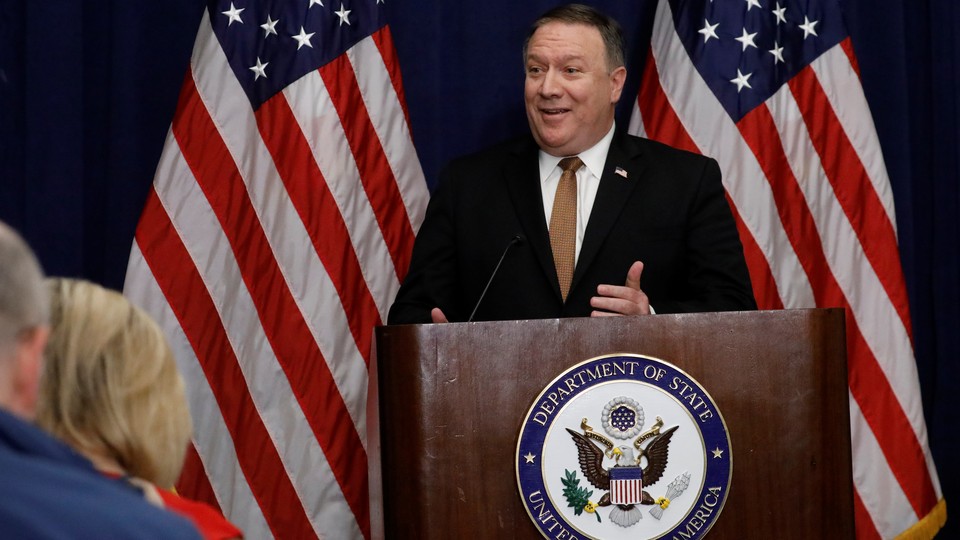 What We're Following
North Korea Negotiations: U.S. and North Korean officials are meeting to discuss the agenda and logistics of the summit that President Trump abruptly canceled last week, suggesting that the meeting might be back on—and that Trump's unorthodox maneuvers might have worked. Either way, Amy Zegart argues that the summit preparations are a valuable way to learn about how North Korean leader Kim Jong Un thinks.
Pardon Me? Trump announced that he will pardon the conservative writer Dinesh D'Souza of his 2014 conviction for campaign-finance fraud. D'Souza is the third controversial right-wing figure to receive a pardon from Trump thus far, and Thursday's announcement illustrates how the president has used his pardon power as a tool of culture war. One recent pardon that falls outside this pattern is the one issued last week for Jack Johnson, the late boxing champion who suffered a racist prosecution 105 years ago. Jessica R. Pliley reflects on the lessons of Johnson's case.
Dealing With Darkness: Two recent corporate responses to racism—the implicit-bias training held by Starbucks after two black men were racially profiled in one of its stores, and ABC's decision to cancel Roseanne over a racist tweet from its star—illustrate "the difference between trying to solve a problem and simply getting rid of one," Alex Wagner writes. And the fourth and final season of The Unbreakable Kimmy Schmidt brings its signature style of absurdly upbeat comedy to bear in exploring the bleak realities of sexual harassment and assault.
---
Snapshot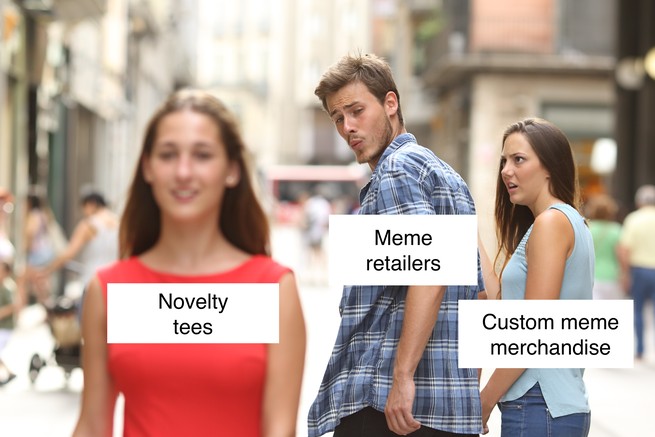 ---
Who We're Talking To
Amy Chua, a law professor, explains why she's optimistic that America can overcome its political tribalism.
Jani Radebaugh, a planetary scientist, describes the frozen methane dunes on Pluto.
Cutter Wood, a nonfiction author, shares the crucial writing lesson he learned from Richard Pryor's stand-up comedy: that "you can take anything and breathe life into it."
---
Evening Read
Alexis C. Madrigal on the cultural norm of the phone call:
When you called someone, if the person was there, they would pick up, they would say hello … That was just how phones worked. The expectation of pickup was what made phones a synchronous medium.

I attach no special value to it. There's no need to return to the pure state of 1980s telephonic culture. It's just something that happened, like lichen growing on rocks in the tundra, or bacteria breaking down a fallen peach. Life did its thing, on and in the inanimate substrate. But I want to dwell on the existence of this cultural layer, because it is disappearing.

No one picks up the phone anymore.
Keep reading, as Alexis considers why people, and even many businesses, are letting their calls go to voice mail.
---
What Do You Know … About Global Affairs?
Blog posts by Ronald Mortenson, President Trump's nominee to manage refugee affairs, reveal a set of anti-immigration views including opposition to so-called Dreamers, the equating of illegal immigration to ID theft, and heavy criticism of immigration-reform efforts. His tenure could mark a shift away from the United States' historic role as an international leader in refugee response. In Canada, a nation known for its civil treatment of refugees, an influx of migrants over the U.S. border—27,000 people since Trump became the U.S. president—is pitting Canadians against one other on what the future of immigration policies should be.
Can you remember the other key facts from this week's global coverage? Test your knowledge below:
1. ____________ percent of American "nones"—those who identify as atheists, agnostic, or nothing in particular—say they believe in God with absolute certainty.
Scroll down for the answer, or find it here.
2. Long before becoming the president of Venezuela, Nicolás Maduro worked as a ____________.
Scroll down for the answer, or find it here.
3. The country of ____________ is now in charge of the United Nations body that negotiates international arms-control agreements.
Scroll down for the answer, or find it here.
---
Urban Developments
Our partner site CityLab explores the cities of the future and investigates the biggest ideas and issues facing city dwellers around the world. Gracie McKenzie shares today's top stories:
For more updates like these from the urban world, subscribe to CityLab's daily newsletter.
---
Reader Response
Caroline Kitchener recently wrote about the parenting benefits—and financial costs—of having kids later in life. Elizabeth Gregory in Houston notes that some women might wait to have kids because they can't afford to do so earlier:
People delay in large part because the U.S. doesn't support working families (no paid family leave, no affordable good childcare, no pay equity, no school/work synchrony). Delay allows would-be parents to provide those things themselves.  Some will deal with infertility, successfully or not, depending on their funding and their luck. That's a risk many feel pushed to take, even if all things being equal they might have wanted to start sooner.
Read more, and write to us at letters@theatlantic.com.
---
Verbs
Brains enlarged, continents peopled, scooters evaluated, Super Mario Bros. remembered.
---
Time of Your Life
Happy birthday to Chirstina (the same age as the Rugby World Cup); to Suzie's beloved friend Ronald (a year younger than helicopters); and to L.K.'s son Steven (twice the age of Toy Story).
---