The Atlantic Daily: Equally Matched
How the payment made to Stormy Daniels could violate campaign-finance law. Plus "the first porn president," the university that serves poor students best, and more.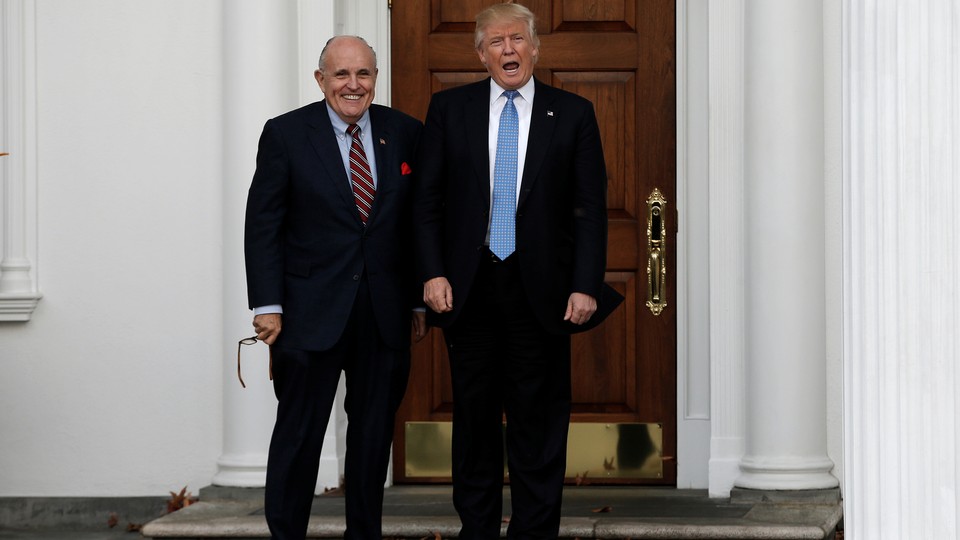 What We're Following
Payment Pains: Rudy Giuliani, the former New York City mayor who is now a member of President Trump's legal team, told Fox News that Trump had reimbursed his personal lawyer, Michael Cohen, for a $130,000 payment made to the adult-film actress Stormy Daniels. Here's a rundown of the White House's statements about the money. Giuliani's comments suggest that the payment was made to protect Trump's campaign from Daniels's allegations of an affair with the then-candidate—meaning that the deal may have violated campaign-finance law. In tonight's Evening Read, Caitlin Flanagan reflects on how Daniels could bring Trump down.
Pruitt's Press: A staffer at the Environmental Protection Agency shopped negative stories about Interior Secretary Ryan Zinke to multiple news outlets in an attempt to divert attention away from Administrator Scott Pruitt, according to two sources with direct knowledge of these efforts. Read Elaina Plott's report.
Financial Aid: In 2017, for the first time ever, America's public universities received more revenue from tuition than they did from tax dollars—a funding model that places a higher burden on students and their families and risks widening economic inequality, even as the population of would-be students becomes more diverse. And a new report finds that while many low-income students fall behind and fail to graduate on time from U.S. colleges, the University of California system supports them significantly better than other schools do. Here's how.
---
Snapshot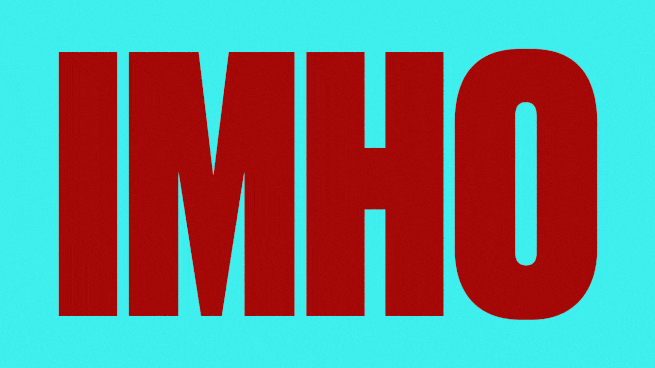 ---
Who We're Talking To
Akbar Ahmed, a scholar and former diplomat, discusses how the Muslim migration into Europe will affect both Islam and the continent.
Leslie Jamison, a writer, shares how she navigated between the worlds of elite schools and service jobs, all while dealing with alcoholism: " I didn't just want to be good. I wanted to be the best … I didn't want to feel just a little bit of a good feeling. I wanted to feel the strongest version of it."
---
Evening Read
Caitlin Flanagan on Donald Trump, "The First Porn President":
He's not an undisciplined golden boy whose private behavior, if exposed, could destroy his image. He is the first truly shameless president, the first porn president, and that is why it is Stormy Daniels—more than the FBI or the IRS or the string of women who have claimed sexual harassment or abuse by him—who just might take him down. Daniels and Trump built their careers in different industries. She is entirely self-made, he is not. But the business approach she has taken to her porn career is similar to the one he has taken in his real-estate and political enterprises, and although the asymmetry of their respective powers—the aging sex worker and the president of the United States—might seem insurmountable, in many respects they are equally matched.
Keep reading, as Caitlin traces Trump's path from the cover of Playboy to his scandal-plagued presidency.
---
What Do You Know … About Global Affairs?
This week, faced with a decision on whether to implement steel and aluminum tariffs on trade with the European Union, the U.S. extended its deadline by 30 days. Both French President Emmanuel Macron and German Chancellor Angela Merkel had lobbied Trump to exempt the EU from the tariffs during recent visits to the White House, but their warnings of a potential trade war with Europe appears not to have swayed him. Trump may hope to use the extension to persuade the Europeans to make concessions, but the EU has said it "will not negotiate under threat," and has already outlined a plan for retaliation if the extension isn't made permanent.
Can you remember the other key facts from this week's global coverage? Test your knowledge below:
1. This year's May Day marked the 50th anniversary of the 1968 student and worker uprisings in the country of ____________.
Scroll down for the answer, or find it here.
2. In the 10 months that British Prime Minister Theresa May has been in office, ____________ cabinet members have resigned.
Scroll down for the answer, or find it here.
3. At the marches held this week in response to a viral video of an anti-Semitic assault in Berlin, thousands of Germans of different faiths wore ____________ to show solidarity with the Jewish community.
Scroll down for the answer, or find it here.
---
Urban Developments
Our partner site CityLab explores the cities of the future and investigates the biggest ideas and issues facing city dwellers around the world. Gracie McKenzie shares today's top stories:
"You always hear that—now that we have cyberspace, we don't need public spaces. But the need for public spaces is, on the contrary, increasing." Jan Gehl, the architect, planner, and mastermind behind Cophenagen, isn't sold on "smart" cities.

One of the most persistent myths in America today is that urban areas are innovative and rural areas are not. This isn't true, Richard Florida writes. Innovation concentrates and clusters in certain rural areas, just as it does in certain cities.

Kanye West said in his recent interview with Charlemagne Tha God that he wants to be "one of the biggest real-estate developers of all time." Here's why that's a particularly bad idea.
For more updates like these from the urban world, subscribe to CityLab's Daily newsletter.
---
Reader Response
In our March issue, Yascha Mounk described a loss of faith in America's democracy among its citizens. Matthew Kohut in Hopewell, New Jersey, responds:
Yascha Mounk suggests that Donald Trump's victory stemmed in part from his ability to tap into a sense of powerlessness among voters. Yet in an article about the demise of American democracy, he overlooks the cruel irony that Trump won the presidency only because of the Electoral College, a profoundly antidemocratic institution. Twice in the past five presidential elections, the voting majority has been unable to choose the country's next president.
Read more letters, along with Mounk's response.
---
Hyphenations
Not-so-new initiative, jet-lagged mice, months-long journey, superstars-to-be.
---
Time of Your Life
Happy birthday from Bob to Erica (a year younger than mass-produced personal computers) and Heather (twice the age of Google); to Christine's son Matt (a year younger than The Simpsons); to Vikram (a year younger than the International Space Station); to Pamela's childhood friend Bert (twice the age of Macintosh computers); to Marian's son Bryan (the same age as Kobe Bryant); and to our editor who makes this newsletter possible, Rosa (one-sixth the age of The Atlantic), from the other members of the Daily team.
---