The Atlantic Daily: Defensible Space
Statements from Trump and Kim raise new questions about the future of their summit. Plus the arrest of Harvey Weinstein, the waning significance of GPAs, and more.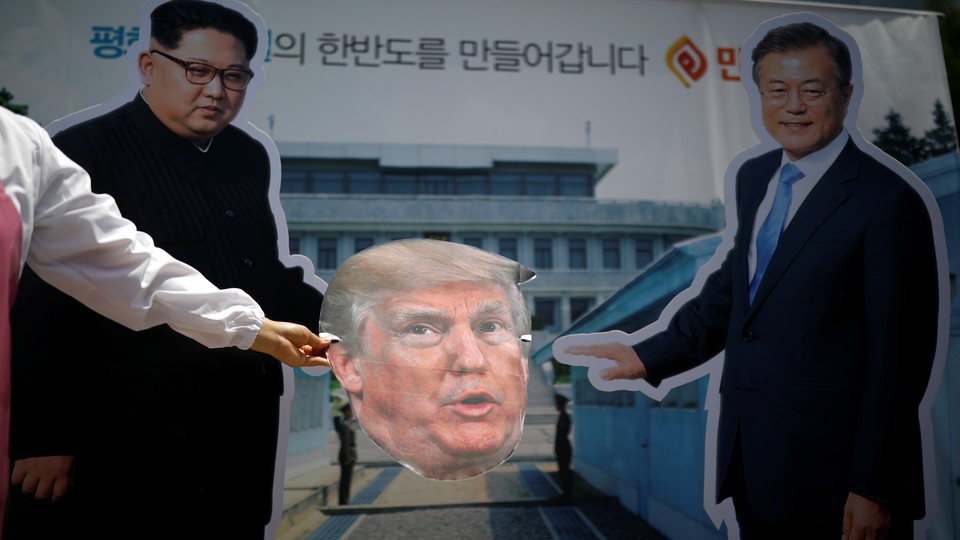 What We're Following
Summit Saved? Just a day after he suddenly canceled his planned meeting with North Korean leader Kim Jong Un, Trump responded warmly to a conciliatory statement from Kim, suggesting the summit could still take place as planned. The back-and-forth between the two leaders suggests a mutual attempt to prove that the other party wants the meeting more. National Security Adviser John Bolton is also shaping Trump's strategy—perhaps for the worse. And on top of the confusion, history suggests that both Trump and Kim could be dangerously unaware of the true stakes of their nuclear standoff.
Holding to Account: The former producer Harvey Weinstein surrendered to New York City authorities on charges of rape and criminal sexual conduct—a starkly concrete development in a story that's so far been told "in a kind of haze," Megan Garber writes. In her new film, The Tale, the director Jennifer Fox explores a similar haze of long-buried trauma, interrogating her memories of a sexual relationship she had with an adult man when she was 13.
College Try: Admissions officers at elite schools are struggling to sort through a growing application pool in which impressive grades and test scores are more common—and therefore less meaningful—than ever. And an increasing number of students with autism are setting their sights on college, but find there are few resources to support them when they get there.
---
Snapshot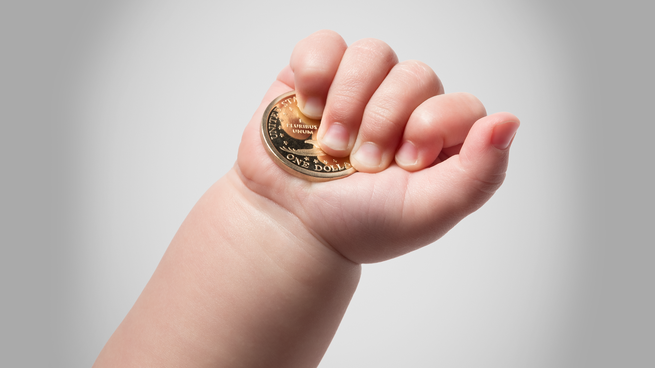 ---
Evening Read
Kendra Atleework identifies a major cause of wildfires like the one that struck her Eastern California hometown:
A power line can start a fire if it breaks in the wind. It can start a fire when a tree or a branch falls across it, or when lines slap together, or when equipment gets old and fails without anyone noticing. In 2015, fires started by electrical lines and equipment burned more acres in California than any other cause …

My childhood home didn't burn the year [my neighbor] Cassie's did. But it should have. Dry leaves lay in piles beside the wooden walls. The volunteer fire chief's house across the street burned, although he maintained plenty of defensible space. And so I wait, even now, for the next windstorm.
Keep reading, as Atleework describes how power lines are burning the West.
---
What Do You Know … About Culture?
The biggest literary news this week? The death of the acclaimed writer Philip Roth, who announced his retirement six years ago after a decades-long career. Roth's writing first appeared in The Atlantic in 1966, and proved to be a divisive subject in the magazine's pages for the following 50 years. Megan Garber analyzes how Roth's passing marks the death of a certain conception of genius, making way for a more expansive—if less romantic—application of the label. Elsewhere in the books world, Fahrenheit 451 has been adapted to portray the evils of social media, and Sylvia Plath's college thesis illuminates some of the inspirations for her most famous work, The Bell Jar.
Can you remember the other key facts from this week's culture coverage? Test your knowledge below:
1. Rather than a "moment of silence" in response to the shooting in Santa Fe, Texas, Kelly Clarkson called for a "moment of ____________."
Scroll down for the answer, or find it here.
2. The owner of the football team from  ____________ abstained from voting on the NFL's new national-anthem policy.
Scroll down for the answer, or find it here.
3. About ____________ million people in the U.S. watched the wedding of Meghan Markle and Britain's Prince Harry.
Scroll down for the answer, or find it here.
---
The Idea
See what the Atlantic team reads to stay on top of the quickly changing media landscape. The Idea, a weekly newsletter produced by our parent company, Atlantic Media, covers how publishers are tackling the numerous challenges they face today —from bursting filter bubbles, to creating more engaging experiences, to finding new and sustainable revenue streams. Check it out, and subscribe.
---
Poem of the Week
From our May 1875 issue, "Amalfi," by Henry Wadsworth Longfellow:
Sweet the memory is to me
Of a land beyond the sea,
Where the waves and mountains meet;
Where amid her mulberry-trees
Sits Amalfi in the heat,
Bathing ever her white feet
In the tideless, summer seas.
---
Reader Response
In response to the controversy over many football players' choice to protest racial injustice by kneeling during the national anthem, a new NFL policy requires players to stand for the anthem, remain in the locker room, or face a fine if they kneel on the field. Heather asks:
I'm genuinely curious about the legality of this. I mean, could my workplace legally take punitive action against me if they played the national anthem every morning and I refused to stand?
Deborah offers a solution for players who want to protest publically:
They should stay in the locker room, kneel, and stream it online.
Join the discussion on Facebook, or write to us at letters@theatlantic.com.
---
Nouns
Celebrity lawyer, American might, yogurt cult, perfect kiss.
---
Time of Your Life
Happy birthday to William (a year younger than color-TV broadcasting) and to Patricia (twice the age of websites).
Tomorrow, happy birthday to Phill's wife (the same age as the musical Singin' in the Rain).
---
This newsletter won't publish on Monday because of the Memorial Day holiday, but we'll be back as usual on Tuesday, May 29. Until then, you can find plenty to read for the long weekend in the pages of our latest issue and on the home page of TheAtlantic.com.