The Atlantic Daily: Illuminate Anxieties
Why a former education secretary wants to boycott schools. Plus the future of Trump's North Korea summit, Sylvia Plath's college thesis, and more.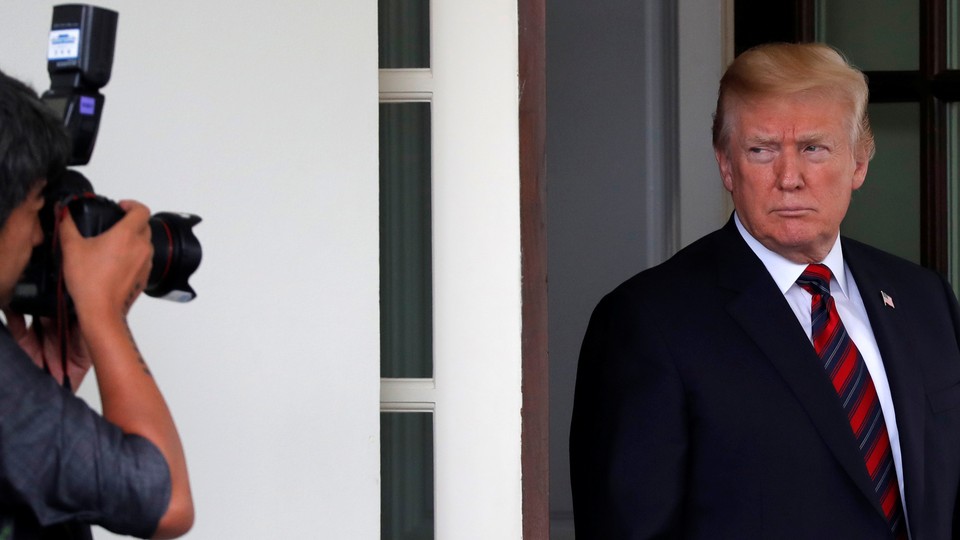 What We're Following
High-Stakes Summit: South Korean President Moon Jae In came to Washington to meet with President Trump in preparation for the summit between Trump and North Korean leader Kim Jong Un. That summit is planned for June 12, but both Kim and Trump have now suggested it may not happen. With his own negotiations with Kim hanging in the balance, Moon has an urgent stake in ensuring it does.
Around the White House: Many of Trump's Republican allies have argued that Special Counsel Robert Mueller is overstepping his mandate to investigate Russian election interference by looking into the business dealings of Trump and his associates. Yet the transactions that have been reported so far are concerning enough to merit their own congressional probe, Conor Friedersdorf argues. What should happen if such a probe's findings justify impeachment? Two constitutional scholars explain why removing a president from office would be a dangerous move.
On the Internet: A growing number of sites let consumers buy products directly from manufacturers in China at a fraction of the usual prices—but such shopping has larger costs for both economies and individuals. Vegan social-media influencers who promote their diets and lifestyles are often subject to harassment from their own fans and fellow bloggers. And a subreddit for supporters of Donald Trump has been taken over by fans of Donald Glover, to some of its users' dismay, and to others' delight.
---
Snapshot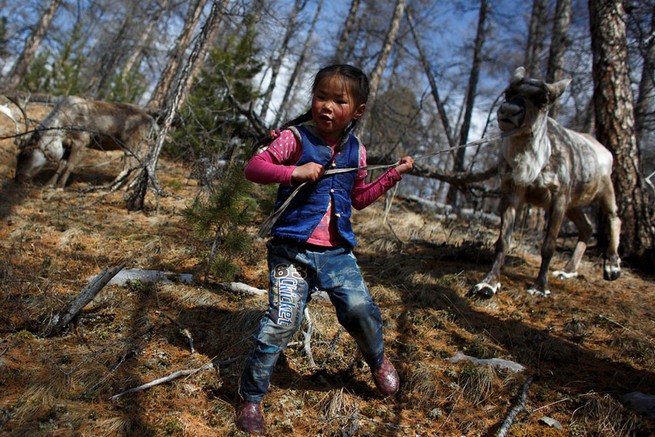 ---
Who We're Talking To
Arne Duncan, the former U.S. secretary of education, explains why he thinks families should boycott schools until America's gun laws change.
Mark Salter, the co-writer of Senator John McCain's books, describes what he sees as one of McCain's core beliefs: "Always speak up."
---
Evening Read
Kelly Coyne on the fascination surrounding Sylvia Plath and her best-known work:
Amid such buzz, it can be tempting to get lost in the intensity of her short life, and to lapse into autobiographical analyses of The Bell Jar without also considering the literary traditions Plath sought to engage in her work. Fortunately, Plath's undergraduate thesis … provides a clear outline of these influences on her novel—and helps to illuminate how the author used cultural anxieties surrounding race and sexuality to convey her protagonist's deeply fractured sense of self.
Keep reading, as Coyne unpacks how Plath's research on literary doubles and doppelgängers shaped her creative writing.
---
What Do You Know … About Family?
A family's identity comes from its stories. Some black parents see homeschooling as a radical way to reclaim common anti-black narratives and pursue the historical ideal of freedom through education. Tens of thousands of children conceived through sperm donation assumed they would never know their biological fathers, but changes in the industry and the rise of consumer DNA testing are now giving them a chance to know more about their personal history. And the U.K.'s royal wedding on Saturday highlighted one of the oldest stories of all: the 15th-century Venetian conceit of the fairy-tale "happy ending."
Subscribe to The Family Weekly to receive more on American family life in your inbox each Saturday morning.
1. The so-called ____________ laws in some states allow police to temporarily confiscate guns from a person believed to be a danger.
Scroll down for the answer, or find it here.
2. The U.S. fertility rate has been consistently declining since the year ____________.
Scroll down for the answer, or find it here.
3. The TV channel ____________ helped popularize the Canadian term open concept for open-plan home layouts in the U.S.
Scroll down for the answer, or find it here.
---
Urban Developments
Our partner site CityLab explores the cities of the future and investigates the biggest ideas and issues facing city dwellers around the world. Gracie McKenzie shares today's top stories:
Tokyo is home to the world's busiest train stations, with rail operators handling a combined 13 billion passenger trips a year. Beneath the bustle, unobtrusive design features subtly manipulate passengers' behavior to keep things running smoothly.

In a recent breakdown of the places Americans are moving to—and away from—for work, many of the cities are the usual suspects … but there's something odd happening in Silicon Valley.

Like other growing desert burgs, St. George, Utah, grapples with water-supply issues. But the challenge here is unique: An average resident uses more than twice as much water as the average citizen of Los Angeles. Why?
For more updates from the urban world, subscribe to one of CityLab's newsletters.
---
Reader Response
In our April issue, Michael Gerson questioned why America's evangelical community has thrown its support behind Donald Trump in spite of his apparent violations of Christian values. That topic resonated with Brad Weisman of Lynchburg, Virginia, who describes himself as "a recent ex-evangelical":
Growing up, I was taught conservative beliefs and values by my parents, whom I deeply love and respect. I learned to value biblical morality, human life, marriage, and faith in God, and to believe in the transformative power of Christ. During the 2016 campaign, when the president of my university, Jerry Falwell Jr., endorsed a man who has lived in complete and unapologetic opposition to all the things I had been taught to value, I questioned my religion, I questioned my faith, and I questioned my God.
Read more responses, and write to us at letters@theatlantic.com.
---
Verbs
Dove befriended, reforms halted, planet pursued, subreddit subsumed.
---
Time of Your Life
Happy birthday from Tobey to Alecia (a year younger than The Godfather).
---