The Atlantic Daily: Put an End to It
How can Americans stop school shootings? Plus Trump's threat of an investigation, why the royal wedding matters, and more.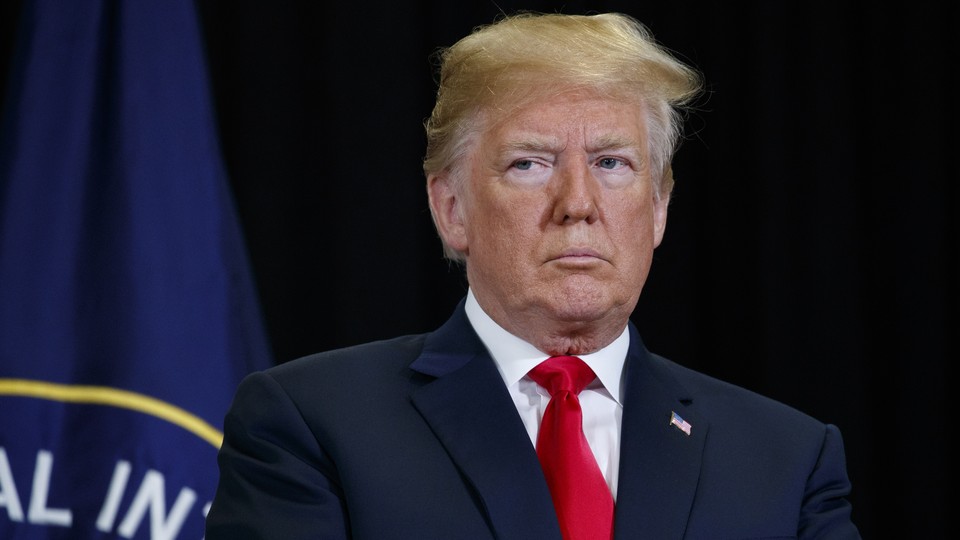 What We're Following
Executive Anger: President Trump has threatened to order the Department of Justice to investigate the Obama White House, after reports that an informant fed intelligence to the FBI about possible Russian interference in the 2016 election led the president to claim his campaign had been the target of political spying. It's not the first time Trump has made this type of claim, or this type of threat—and as Adam Serwer writes, the president's many scandals are connected by a common thread.
Aftermath, Again:  In the wake of the mass shooting that left 10 dead and 13 wounded at a high school in Santa Fe, Texas, on Friday, the pop star Kelly Clarkson attempted to change the familiar script of grief by calling for "a moment of action"—but she didn't say what that action might be. So, how can acts of mass violence in schools be predicted or prevented? David Frum argues that there's a simple explanation for the shootings.
Pomp and Politics: The wedding of Britain's Prince Harry to the American actress Meghan Markle was a major cultural event—not only because of the millions of TV viewers who tuned in, but also because of the ways the celebration, and Markle herself, challenged the stereotypes and history of the monarchy. One notable part of the ceremony was the sermon given by Bishop Michael Curry, who referenced America's history of slavery and Martin Luther King Jr. in his call for an end to poverty, hunger, and war.
---
Snapshot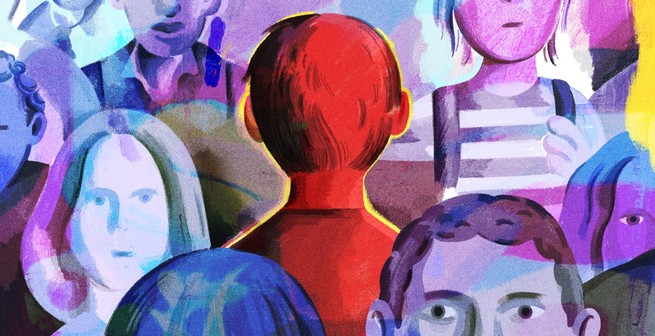 ---
Evening Read
Ian Bogost on the curse of the open floor plan, in which kitchen, dining, and living areas flow seamlessly into one another:
These layouts first became popular in prewar modernist architecture, but their origins stretch back earlier, to the turn of the 20th century at least. Then, as now, they promised to tear down obstruction and facilitate connection. But that promise was aspirational from the start: It assumed an equality in the home that has never come to pass. In practice, open-plan design has always been a stage to a quiet struggle between freedom and servitude. That struggle continues today, and messy kitchens won't put an end to it. It's just hard to notice when the experience has been sold, universally, as "great for entertaining."
Keep reading, as Ian describes how open floor plans blend leisure and labor together.
---
What Do You Know … About Education?
The school shooting on Friday in Santa Fe, Texas, was the latest in a long list of tragedies that have left high-school students in the U.S. with the sense that school shootings are inevitable, Adam Harris writes. Meanwhile, faced with issues like school segregation and racial inequalities in discipline, many parents of black students have opted for homeschooling—not only to avoid schools' lingering institutional racism, but also to give kids more opportunities to engage with black history and culture.
Can you remember the other key facts from this week's education coverage? Test your knowledge below:
1. Some American universities have appointed __________ to guide nonreligious students in living meaningful and ethical lives.
Scroll down for the answer, or find it here.
2. The University of Pennsylvania's campus bookstore used to sell T-shirts that read "Not _________."
Scroll down for the answer, or find it here.
3. In 2016, black children made up __________ percent of the 1.7 million students who are homeschooled in the U.S.
Scroll down for the answer, or find it here.
---
Look Back
In our January 1993 issue, Erik Larson traced the history of the gun that a 16-year-old, Nicholas Elliott, used in a 1988 school shooting:
Nicholas carried a gun that should never by any reasonable standard have been a mass-market product. He acquired the gun from a federally licensed dealer, using a means that puts thousands of guns into the hands of illegal users each year, yet that existing federal gun-trade regulations do much to encourage. His story describes a de facto conspiracy of gun dealers, manufacturers, marketers, writers, and federal regulators which makes guns—ever more powerful guns, and laser sights, silencer-ready barrels, folding stocks, exploding bullets, and flame-thrower shotgun rounds—all too easy to come by and virtually assures their eventual use in the bedrooms, alleys, and school yards of America.
Read more, share this story, and find more articles from our archives.
---
Reader Response
For the Big Question of our June issue, we asked: Which two historical figures would you most like to introduce to each other? Felix Behr of Yonkers, New York, suggested a pair of famous writers:
Oscar Wilde and Ovid both gained fame for being funny and subversive, and both suffered in exile. A teatime watching them would be either spectacular or spectacularly infuriating, depending on whether they hit it off or refused to speak to each other.
Margaret Whitt of Gerton, North Carolina, had three guests in mind:
Flannery O'Connor and Edgar Allan Poe at lunch, joined by Truman Capote to write up their visit. A young O'Connor admired Poe's stories, but Capote would need to explain O'Connor to Poe.
Read more responses, and write to us at letters@theatlantic.com.
---
Nouns
Inmates' album, conservator's bane, finale's flaws, candidate's chances.
---
Time of Your Life
Happy birthday to Rick's wife, Judy (twice the age of MTV); to H.D. (a year younger than universal credit cards); to Lynn's friend Jill (the same age as Kermit the Frog); and to Susan (a year younger than Disneyland) from a childhood friend.
From yesterday, happy birthday to Nedra's spouse, Spruiell (18 years older than the Ford Mustang) and to Sally's son (a year younger than Amazon).
---