The Atlantic Daily: The Ensuing Chaos
What changes to Trump's legal team mean for the Mueller probe. Plus a new danger in the opioid crisis, how Alexa and Siri can help the blind, and more.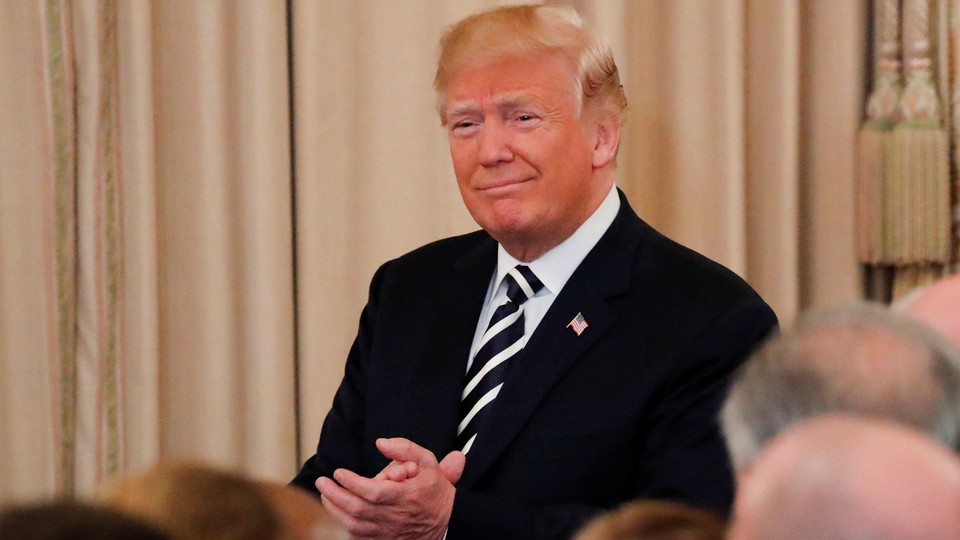 What We're Following
Legal Developments: Ty Cobb, the head of the legal team representing the White House in Special Counsel Robert Mueller's Russia investigation, is retiring. He'll be replaced by the lawyer Emmet Flood, whose résumé includes significant work on disputes related to executive power in the George W. Bush administration. That—along with President Trump's mounting threats to intervene in the Justice Department—could be a sign that the president intends to take a more confrontational approach to Mueller's probe.
Doctor's Deception? Harold Bornstein, the doctor who released a glowing, controversial health assessment of Trump in 2016, now claims that the then-candidate dictated the letter. James Hamblin writes that allowing such dictation would be "unethical, unprofessional, and dangerous" in any medical professional, but, as Conor Friedersdorf writes, the deception Bornstein alleges is all the more concerning because it had national consequences.
Public Health: A new study finds that highly toxic synthetic opioids such as fentanyl are being mixed more frequently with other, less potent drugs like cocaine and Xanax, causing the number of overdose deaths to grow. And the House is preparing to vote on a draft of the Farm Bill that makes sweeping changes to hunger programs—and could hurt rural areas that already suffer from food-insecurity problems.
---
Snapshot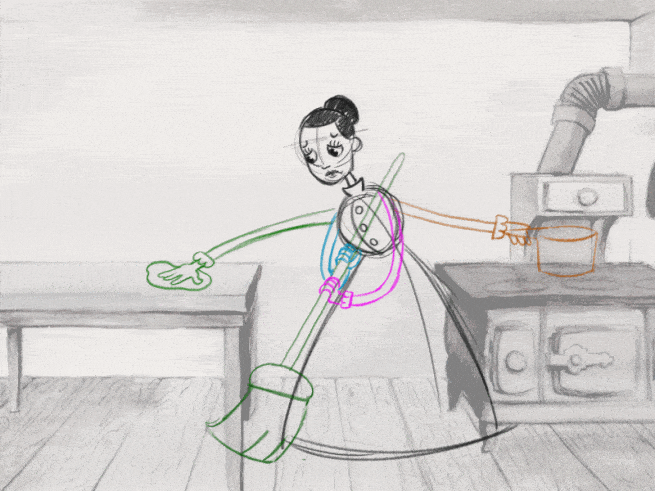 ---
Evening Read
Ian Bogost describes the first encounter between his 81-year-old father, who has been legally blind since age 18, and an Amazon Echo:
"Call it the right name!" my mom shouts as Dad tries to get the device's attention. In response, he adopts an awkward familiarity, nicknaming the Echo "Lexi." Hearing this, I groan. There goes Dad again, trying to be clever, getting it wrong, and relishing the ensuing chaos.

Then I stop myself. Isn't it possible that he expects Alexa to recognize a prompt that's close enough? A person certainly would. Perhaps Dad isn't being obstreperous. Maybe he doesn't know how to interact with a machine pretending to be human—especially after he missed the evolution of personal computing because of his disability. Watching him try to use the Echo made me realize just how much technology forms the basis of contemporary life—and how thoroughly Dad had been sidelined from it.
Keep reading, as Ian describes what voice-activated devices can mean for the blind.
---
What Do You Know … About Science, Technology, and Health?
Ahead of Facebook's annual F8 conference, which was held on Tuesday and Wednesday in San Jose, California, the company's earnings from the first quarter of the year affirmed that its bottom line hasn't suffered from recent data-privacy scandals. Rather, Facebook is ready to launch a set of new services and technologies that blur the distinction between the physical and digital worlds. During a small conversation with news editors on Tuesday afternoon, Facebook CEO Mark Zuckerberg said news organizations offer people merely one opinion, while Facebook offers them many opinions to choose from. To Adrienne LaFrance, the editor of TheAtlantic.com, that view suggests that he doesn't understand what journalism really is—or that he may not care.
Can you remember the other key facts from this week's science, technology, and health coverage? Test your knowledge below:
1. In 2017, Amazon spent $____________ billion on shipping costs.
Scroll down for the answer, or find it here.
2. The Vatican Secret Archives hold ____________ linear miles' worth of shelving, with historical materials dating back more than 12 centuries.
Scroll down for the answer, or find it here.
3. A NASA probe set to launch this summer will come closer than any other spacecraft has to the surface of ____________.
Scroll down for the answer, or find it here.
---
Look Back
In our August 1979 issue, Thomas Powers described the "dirty tricks" of the Central Intelligence Agency:
The business of intelligence has its ugly side ... Clients are sometimes led out onto limbs and abandoned there. Allies of convenience are sometimes addicted to nail pliers and electric needles. Friendly intelligence services, trained by the CIA in computerized file-keeping, sometimes use those computers to pull the names of people they intend to kill. [CIA Director Richard] Helms spent thirty years in this business and accepted it. "We're not in the Boy Scouts," he often said. "If we'd wanted to be in the Boy Scouts, we'd have joined the Boy Scouts." But the evidence, fragmentary as it is, suggests that the CIA customarily drew the line at what is commonly meant by the word "murder." However, in the late 1950s, the CIA began to get orders to kill people.
Read more, share this story, and find more articles from our archives.
---
Reader Response
Every Wednesday, Lori Gottlieb answers reader questions in the Dear Therapist column. Today's dilemma comes from a reader in Austin, Texas, whose girlfriend was accepted to graduate programs in different cities:
As my program will take longer, I think that if we want to transition to a long-distance relationship while she finishes her degree, we would probably want to move in together as I finish mine. She has said that she doesn't want to do that. Instead, she is pushing to remain in the same city the whole time, with me putting off my program until she finishes, and then going "wherever I want" afterwards …

I can't help but see the mismatch here. She is pushing me to defer on my career goals when I don't know if I'll get into the same programs if I reapply in two years. How do you know whether you are asking too much of your partner, or they are asking too much of you, to be together?
Read Lori's advice, and write to her at dear.therapist@theatlantic.com.
---
Verbs
Degree rescinded, continent reshaped, heroes resurrected, acronym redefined.
---
Time of Your Life
Happy birthday to James's partner, Audrey (a year younger than The Cat in the Hat) and to our product manager Andrew (one-fifth the age of The Atlantic). And a happy belated birthday to Mike (twice the age of Wikipedia) from our social editor Stephanie.
---