The Atlantic Daily: The Contemporary World Order
Henry Kissinger on the rise of artificial intelligence. Plus Tom Wolfe's linguistic legacy, how to stop leaks in the White House, and more.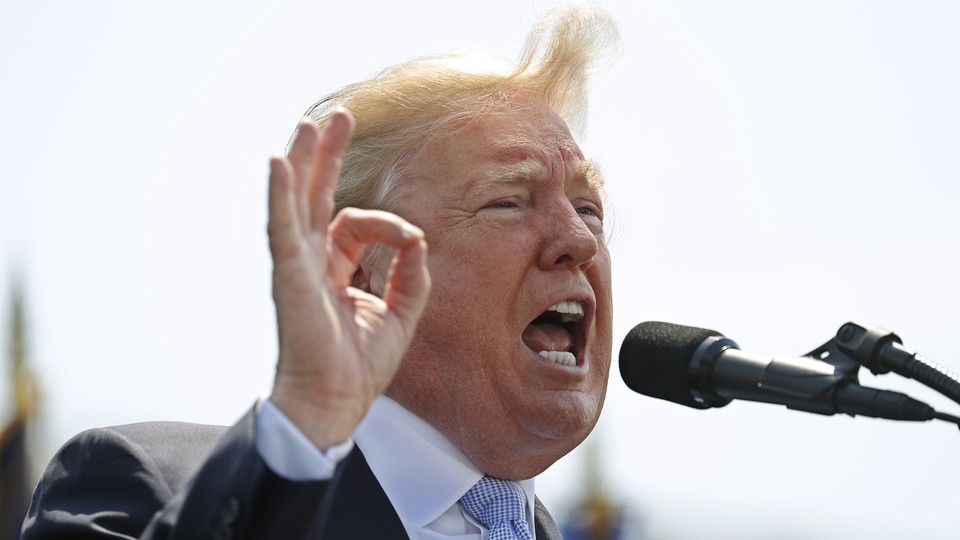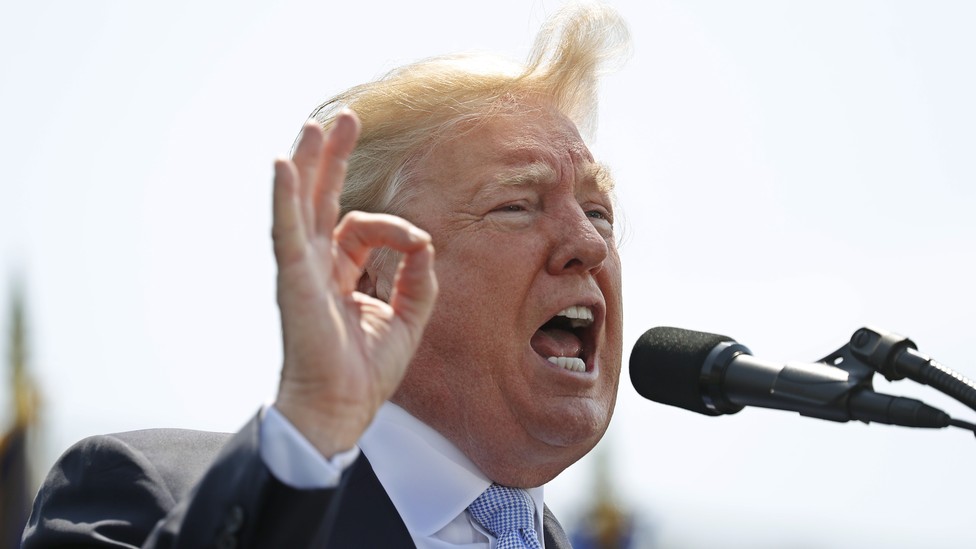 What We're Following
Lessons in Governance: President Trump's withdrawal from the Iran nuclear deal is a major blow to President Obama's legacy, and it illustrates how easily policies that are driven by executive order can be undone, Eliot A. Cohen writes. Meanwhile, as Trump pledges to find and stop the leaks in his administration, he could look to Bill Clinton's White House for a model—though Trump's team might not be cohesive enough to follow the same strategy.
Brain Benefits:  Many studies have shown that sleep helps promote creative problem solving. Now, a new theory explains how the two main phases of sleep work together to boost innovation. Another new study suggests that having low socioeconomic status in adulthood could have a detrimental effect on memory and cognition.
Shapers of Culture: The writer Tom Wolfe, who died on Monday at the age of 88, leaves behind not only a significant body of fiction and nonfiction work, but also numerous contributions to the English language. Here's a survey of his lexicon. A provocative New York Times essay that used gay slang to describe straight men illustrates a shift in the objectification of men. And the TV producer Marti Noxon is launching two new shows this summer that center, presciently, on women's anger. Sophie Gilbert asks: Is television ready?
---
Snapshot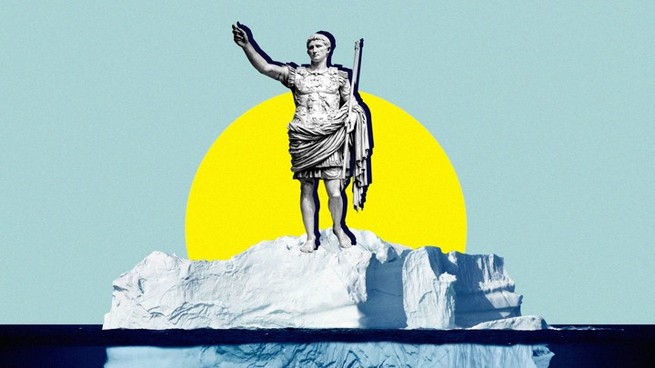 ---
Evening Read
Henry Kissinger on how technological change transforms society:
Heretofore, the technological advance that most altered the course of modern history was the invention of the printing press in the 15th century, which allowed the search for empirical knowledge to supplant liturgical doctrine ... The Age of Reason originated the thoughts and actions that shaped the contemporary world order.

But that order is now in upheaval amid a new, even more sweeping technological revolution whose consequences we have failed to fully reckon with, and whose culmination may be a world relying on machines powered by data and algorithms and ungoverned by ethical or philosophical norms.
Keep reading, as Kissinger wonders whether artificial intelligence could mean the end of human history.
---
What Do You Know … About Family?
Like their counterparts across the developed world, American mothers are, as a group, waiting to have children. Birth rates are lower, moms are older, and there are simply fewer moms as a percentage of the U.S. population than before. Delaying motherhood can help close the gender wage gap and improve a family's financial stability, but only a select crew of families is affluent enough to afford the medical expenses of a woman's pregnancy after age 40. Both female and male authors are reckoning with the changing experience of parenthood, in works such as Sheila Heti's novel Motherhood, in which "the feeling of not wanting children is the feeling of not wanting to be someone's idea of me," and Michael Chabon's Pops, a collection of essays on fatherhood and nonconformity.
Subscribe to "The Family Weekly" to receive more on American family life in your inbox each Saturday morning, and check out our Instagram story for an interactive quiz celebrating the International Day of Families.
1. For the first time ever, the most popular baby name for American boys is ____________.
Scroll down for the answer, or find it here.
2. According to a survey by the wedding-planning site the Knot, the average cost of a wedding in the U.S. is now $____________.
Scroll down for the answer, or find it here.
3. Highly creative adults are more likely to have been raised in homes in which  regular ____________ occurred.
Scroll down for the answer, or find it here.
---
Urban Developments
Our partner site CityLab explores the cities of the future and investigates the biggest ideas and issues facing city dwellers around the world. Gracie McKenzie shares today's top stories:
Who lives in the U.S. "border zone," where immigration agents have expanded search and seizure rights? More than 65 percent of the country's total population, around 75 percent of Hispanic residents—and, possibly, you.

Debates over whether a city is "cool" or not—like the one launched last week by a conversation-starting article about Washington, D.C.—distract from a more serious discussion about affordability and access.

Data from 500,000 smartphones reveal exactly where Puerto Rico's residents went after Hurricane Maria, and when they came back. See the (mesmerizing) map.
For more updates like these from the urban world, subscribe to CityLab's Daily newsletter.
---
Reader Response
Ronald Brownstein recently wrote about states' declining investment in public universities, which could lead to setbacks for a population of students that is becoming more and more diverse. Nicholas Barden of the American Council of Trustees and Alumni argues that universities need to regain public trust:
The past several decades have seen a marked deterioration in academic quality due to overspecialization and the unravelling of core curricula. Over the last few years, we've witnessed a crisis of free speech and academic freedom on college campuses that has occasionally spilled over into outright violence at places like Middlebury and Berkeley. Against this backdrop, tuition has steadily increased—in large measure to fund expansive university bureaucracies—which has contributed to a staggering $1.5 trillion in student debt.

It's no wonder that states are questioning whether tax dollars are being effectively spent.
Read Ronald's response, as well as other comments from readers.
---
Verbs
Twins studied, love pondered, alumnus avoided, pets poached.
---
Time of Your Life
Happy birthday to Mary's best friend (a year younger than Google); to Eileen (the same age as Michael Jordan); to Linda's boyfriend, Mark (a year younger than universal credit cards); to Jillian's partner (a year younger than the 24-hour news cycle); to Andrew's sister Miff (13 years older than A Hard Day's Night) and to our copy editor Jake (one-seventh the age of The Atlantic), who makes sure that the Daily is error-free every day.
---