The Atlantic Daily: Begin to Imagine
Trump sets a date for North Korea negotiations. Plus a new podcast from The Atlantic, a medical breakthrough, and more.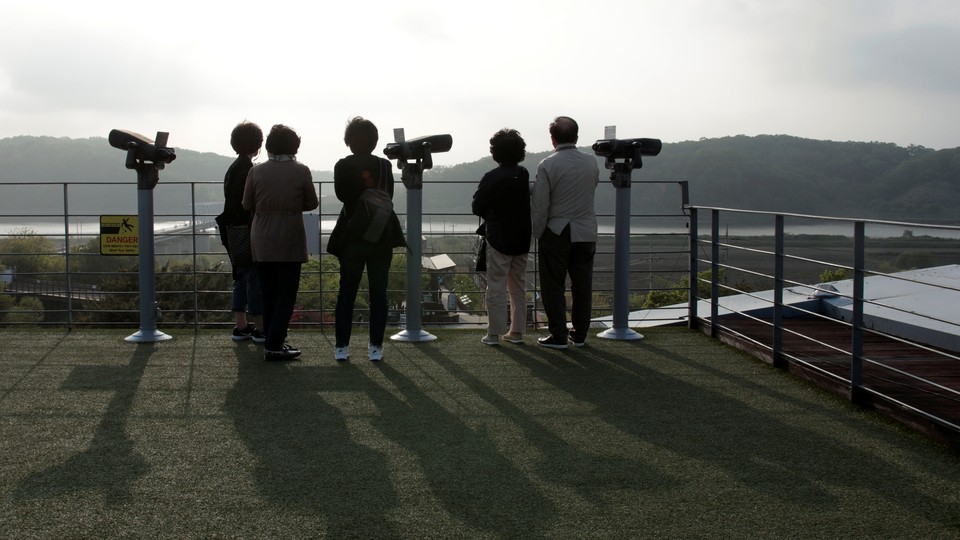 What We're Following
Nuclear Negotiations: President Trump announced that he will hold talks with North Korea's leader, Kim Jong Un, on June 12 in Singapore. The location has no symbolic connection to the Korean War or to the North Korean nuclear program, making it a safe diplomatic choice if not an especially striking one. Meanwhile, critics of the Iran nuclear deal say the U.S.'s withdrawal could have big rewards if handled carefully, but Peter Beinart worries that the administration may have done far less planning than necessary.
Michael Cohen's Woes: The business dealings of Trump's longtime lawyer and fixer have been under scrutiny this week, after the lawyer for the porn star Stormy Daniels, Michael Avenatti, released a document describing payments made by AT&T and other clients to a company Cohen owned. As David A. Graham writes, the emerging picture suggests that Cohen "seems to have pursued the purest version of the Trumpian scheme: Make big promises, pull in big money, underdeliver big-league"—and that scheme is proving dangerous.
Fixing Facebook: A new report finds major limitations in the new tools that Facebook has announced to increase transparency about the ads on its services. And on the first episode of our new tech podcast, Crazy/Genius, hosted by Derek Thompson, two legal and fact-checking experts debate whether the company's fake-news problem is fixable.
---
Snapshot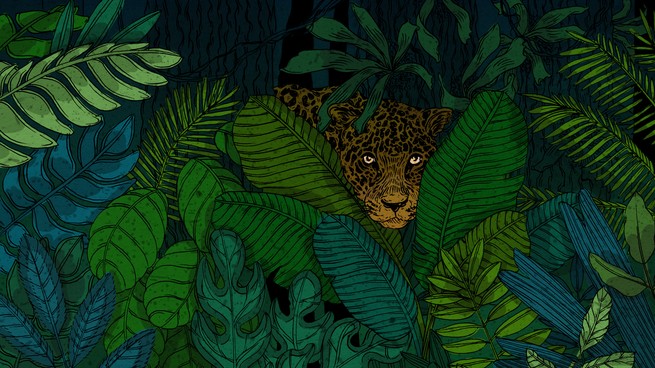 ---
Who We're Talking To
Seth Meyers, the host of NBC's Late Night, discusses his 2011 joke that's said to have spurred Trump to run for president—and how he thinks comedians should handle politics now.
Paulette Jordan, a gubernatorial candidate in Idaho, shares how her families' stories have guided her effort to become the first American Indian governor in the U.S.
---
Evening Read
Sarah Zhang explains why humans harvest the blood of horseshoe crabs:
Horseshoe-crab blood is exquisitely sensitive to toxins from bacteria. It is used to test for contamination during the manufacture of anything that might go inside the human body: every shot, every IV drip, and every implanted medical device ...

There is another way though—a way for modern medicine to make use of modern technology rather than the blood of an ancient animal. A synthetic substitute for horseshoe-crab blood has been available for 15 years. This is a story about how scientists quietly managed to outdo millions of years of evolution, and why it has taken the rest of the world so long to catch up.
Keep reading, as Sarah chronicles how pharmaceutical companies are beginning to change their practices.
---
What Do You Know … About Global Affairs?
The Islamic State threatened to attack Iraq's upcoming parliamentary elections, which will be held on May 12, warning the country's Sunni Muslims to stay home. The terror group has historically drawn much of its support from Sunnis, but increased cooperation between Shiite and Sunni politicians may weaken its ability to recruit new members. In Lebanon, Hezbollah won 26 out of 27 seats reserved for Shiites in the May 6 parliamentary election, campaigning on promises of economic development, anti-corruption, and safety. While the coalition government will most likely not change its practices much in these respects, Hezbollah may point to the election results as evidence of popular support for its intervention in Syria, stance toward Israel, and alliance with Iran.
Can you remember the other key facts from this week's global coverage? Test your knowledge below:
1. Miroslav Šašek's picture-book series, ____________, was never printed in the Soviet bloc, where children's literature was highly scrutinized.
Scroll down for the answer, or find it here.
2. A design lab in Silicon Valley is working on creating ____________ for secular people.
Scroll down for the answer, or find it here.
3. On Friday, the Swedish Academy canceled this year's Nobel Prize in ____________.
Scroll down for the answer, or find it here.
---
Urban Developments
Our partner site CityLab explores the cities of the future and investigates the biggest ideas and issues facing city dwellers around the world. Gracie McKenzie shares today's top stories:
Amazon set up its HQ2 bidding war for maximum manipulation of North America's cities, but according to a new detailed analysis, the company doesn't seem to be following its own selection criteria closely.

The New York gubernatorial candidate Cynthia Nixon has been getting Mirandized (that is, read her rights) about what terms she may not use when discussing cannabis, racial equity, and reparations. Should she really apologize?

Parisian cyclists recently received a twisted sort of good news: The city's pioneering bike-share program is going free of charge—but that's because it's broken.
For more updates like these from the urban world, subscribe to CityLab's Daily newsletter.
---
Reader Response
In yesterday's Dear Therapist column, Lori Gottlieb advised a reader who wants kids but is nervous about taking the leap. Another reader, Michelle, offers some practical advice:
Get to know some parents! Spend time with some working moms you have some things in common with. See how their lives compare to yours. See what you'd do the same or differently. Only then can you begin to imagine whether you want kids.
You can get to know some parents and other Atlantic readers in our Homebodies Facebook group, or write to us at letters@theatlantic.com.
---
Attributive Nouns
Barn weddings, frog fungus, labor market, love affair.
---
Time of Your Life
Happy birthday to David (a year younger than LP records) and Sandra's daughter KT (twice the age of the International Space Station).
---