The Atlantic Daily: The Shadow of 2016
Why Special Counsel Robert Mueller's leaked questions for Trump put the president in a risky position. Plus where lawmakers go after they leave office, the limits in a singer's rags-to-riches story, and more.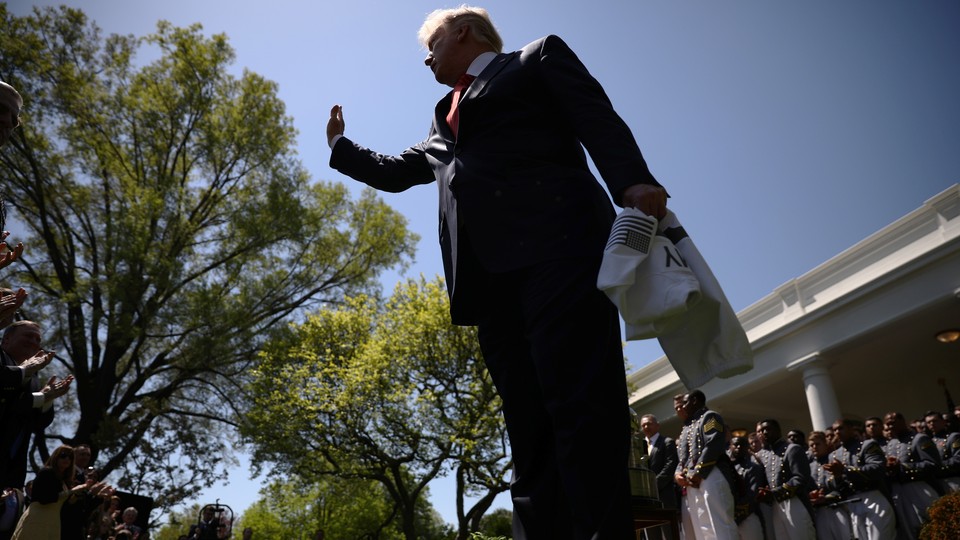 What We're Following
'Dangerous Questions': A list of questions leaked to The New York Times reveals what Robert Mueller plans to ask President Trump if he agrees to be interviewed in the special counsel's probe into Russian interference in the 2016 presidential election. Among other matters, the questions deal with Trump's decision to fire James Comey as FBI director, and what the president knew about the contacts that members of his team had with Russia. According to Clint Watts, a former FBI agent, the risk of Trump contradicting accounts given by other witnesses makes these "very dangerous questions for the president."
Midterm Matters: Since her election loss in 2016, Hillary Clinton has continued to discuss the external factors involved in Trump's victory. That could put her party at a disadvantage going forward, Michelle Cottle writes. Congressional Republicans haven't moved on from 2016 either, at least in one respect: They haven't matched their counterparts' commitments not to use hacked documents in their campaigns. As for the lawmakers set to leave office in this year's midterms, recent history suggests that rather than leaving Washington, D.C., behind, many of them will become lobbyists.
Facebook's Fate: In spite of the scandals over its data-protection practices and its role in allowing the spread of misinformation to voters, Facebook's advertising business hasn't flagged. The social-media giant held its annual conference on Tuesday, after earning the highest quarterly income in its history. As Alexis C. Madrigal writes, "The company's financial performance is more of a reflection of Facebook's unstoppability than its cause."
---
Snapshot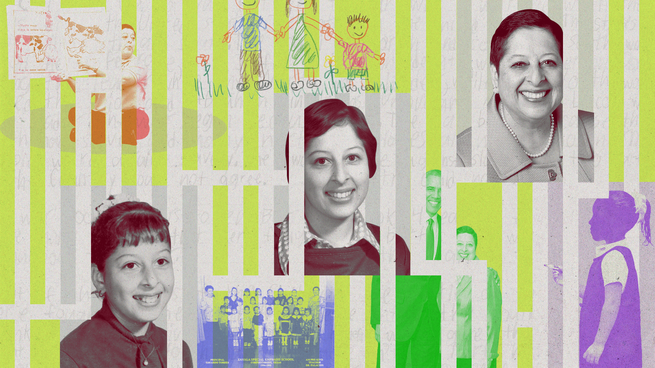 ---
Who We're Talking To
William G. Thomas III, the producer of the new short film Anna, describes how he and his collaborators pieced together the story of an enslaved woman who sued for her freedom—and won.
Some of the 1.1 million people who put their names on a microchip bound for the sun on a NASA probe explain why they wanted to participate. As Shaun Lawson puts it, "If I myself couldn't make it into space, then at least my name could."
---
Evening Read
Mansi Choksi profiles Collin Ishaq, a migrant worker in Dubai who got started on a path to celebrity when he began to win singing competitions:
"When you become a star, something goes off in your head," he told me ... "You have to remember to thank God." At the time, Ishaq was 26, with a baby face and a middle part, and riding on a wave of success … He dined downtown, spent money on his appearance, and carried himself with reckless optimism, as if fame and fortune were apps he could download as soon as he got Wi-Fi …

He was aware that he represented a kind of social mobility that inspired, even intimidated. Unlike generations of workers who came here so that they could build better lives when they returned home, Ishaq had displayed the audacity of not waiting. His singing had propelled him out of the labor camps and into a world that the others had only glimpsed from their bus windows.
Keep reading as Choksi tells Ishaq's rags-to-riches story of stardom and its limits.
---
What Do You Know … About Family?
Quebec has one of North America's most well-respected universal day-care systems. To provide space for every kid, the province had to supplement public child-care programs with private ones, resulting in very different experiences for different families. Meanwhile, a new report finds that unmarried parents in the U.S. are now more likely to live together with their kids than they were in the past, replacing "shotgun weddings" with "shotgun cohabitations."
Subscribe to "The Family Weekly" to receive more on American family life in your inbox each Saturday morning.
1. Relationship counselors use the term ____________ to describe the degree to which partners are comfortable with having diverging thoughts, habits, opinions, and interests.
Scroll down for the answer, or find it here.
2. In the event of an unplanned pregnancy, a couple is ____________ times more likely to move in together than to get married.
Scroll down for the answer, or find it here.
3. In Quebec, ____________ percent of mothers with children ages 5 or younger participate in the labor force, compared with 65 percent of a similar set of American moms.
Scroll down for the answer, or find it here.
---
Urban Developments
Our partner site CityLab explores the cities of the future and investigates the biggest ideas and issues facing city dwellers around the world. Gracie McKenzie shares today's top stories:
For more updates like these from the urban world, subscribe to CityLab's daily newsletter.
---
Reader Response
In our April issue, William Brennan wrote about a speech pathologist's plan to help young speakers of African-American English succeed in school by teaching them to "code switch" between different dialects. Johanna Rubba, a former linguistics professor in Grover Beach, California, calls for additional lessons:
AAE was created by slaves who had been intentionally deprived of their origin languages. It is a testament to their endurance and to the human need for community, as language binds a community together. It is high time it was accorded the respect it deserves. Code-switching curricula, while practical, need to be situated in the social context of dialect inequality in the face of prejudice. Children need honest instruction, not only in standard English, but in the reasons behind their need to learn it.
Find more reader letters, and read Brennan's response.
---
Nouns
Dad jokes, doll clothes, ear cleaners, monster shows.
---
Time of Your Life
Happy birthday from Santos to Nidhi (a year younger than Shark Week); to Joe's sister Janet (the same age as the musical Singin' in the Rain); to Karen's husband, Xander (a year younger than Microsoft Windows); to Renida (a year younger than the International Space Station); to Jet's son Joe (a year younger than Amazon); to Kelly's dad, Gary (twice the age of the Disney Channel); to Dhirendef (the same age as NATO); and from Rosa to Emma (one-sixth the age of The Atlantic).
Do you or does a loved one have a birthday coming up? Sign up for a birthday shout-out, and explore the Timeline feature for yourself.
---