The Family Weekly: Inheriting the Past, Facing the Future

Highlights from this week's coverage on relationships and family life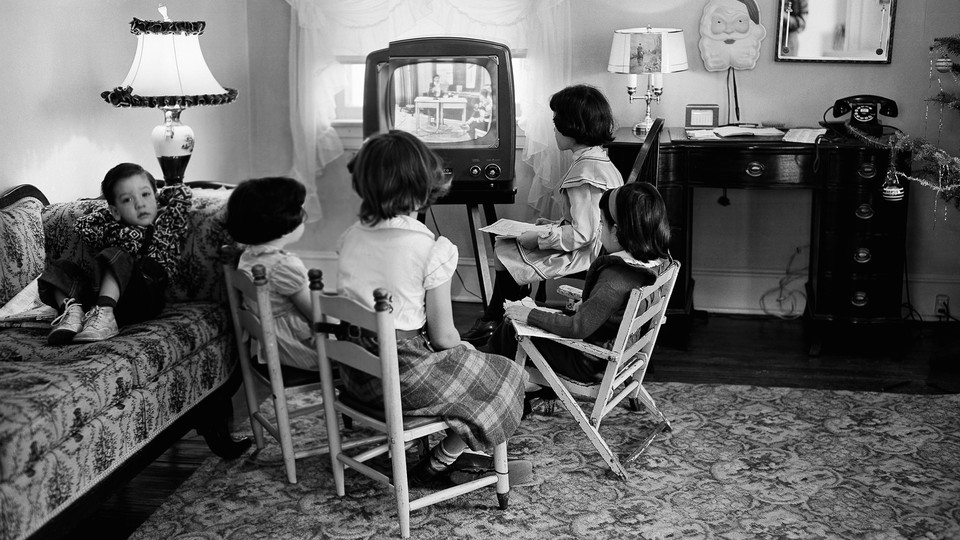 This Week in Family
This Wednesday marked 50 years since the assassination of Martin Luther King Jr., and The Atlantic published a special report with reflections on the man and his legacy. As part of that project, the Family section was thrilled to feature an essay by Mychal Denzel Smith arguing that Americans today often use the civil-rights leader's memory to criticize black youth, creating an idealized image of King as the respectable black man they wish young boys would emulate. This image of King, Smith writes, "can stifle a vision of what is moral and ethical in a world that is moving beyond the social norms that were in place during King's life."
Other Highlights
A recent Washington Post opinion piece, in which a woman vowed to stop dating Jewish men after two relationships ended badly, received widespread criticism. Annika Neklason, who manages The Atlantic's archives, points out that an anonymous contributor broached a similar subject in our magazine in 1939, that time against the tense social backdrop of World War II.                    
Researchers have zeroed in on dishwashing as the household chore most likely to cause problems in a relationship. Caroline Kitchener, an associate editor at The Atlantic, unpacks the findings.
Snapshot
---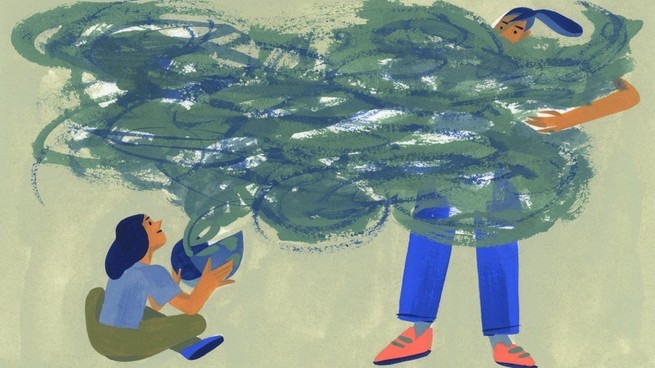 Ping Zhu created this illustration for the latest in our "Parenting in an Uncertain Age" series, in which the science journalist Michelle Nijhuis deliberates how—and how much—to tell her 9-year-old daughter about climate change.
Nijhuis writes: "When we explain to elementary-school students why the sea ice is melting and polar bears are starving, are we truly satisfying their curiosity—or are we just sharing our own burdens of worry and responsibility?"
---
The Big Question
Utah recently passed a law stipulating that parents can't be charged with neglect for allowing children to travel or play on their own. But poorer families will likely face more suspicion for leaving their kids alone, writes the sociologist Jessica McCrory Calarco:
When children in poor and working-class families stay home or walk to school alone, their parents face considerable risks. In 2014, Debra Harrell, a 46-year-old black mother in South Carolina, was arrested for allowing her 9-year-old daughter to play at the park while she was working at a nearby McDonald's. Harrell spent the night in jail, and her daughter was placed in foster care for 17 days.
What role do race and class play in societal views on parenting? What has your experience been? Tell us your story in Homebodies, The Atlantic's Facebook group on family life.
---
Dear Therapist
Every Wednesday, the psychotherapist Lori Gottlieb answers readers' questions about life's trials and tribulations, big or small, in The Atlantic's "Dear Therapist" column.
This week, a reader whose wife of 47 years recently passed away asks how long the pain of grief will last. Lori's advice:
Your wife's absence has left a crater-sized hole, and anything you can do to create moments of connection—whether by going to AA meetings, seeing a grief counselor, visiting with a neighbor, sharing a meal with a friend, joining a group related to an interest or hobby, calling on people in your community (religious, spiritual, professional) for company, focusing on doing things that feel personally fulfilling or meaningful—will begin to plug the hole. The point is to engage, little by little—toggling unsteadily between your past and your future.
Send Lori your questions at Dear.Therapist@TheAtlantic.com.