The Family Weekly: Ch-Ch-Changes

Highlights from this week's coverage on relationships and family life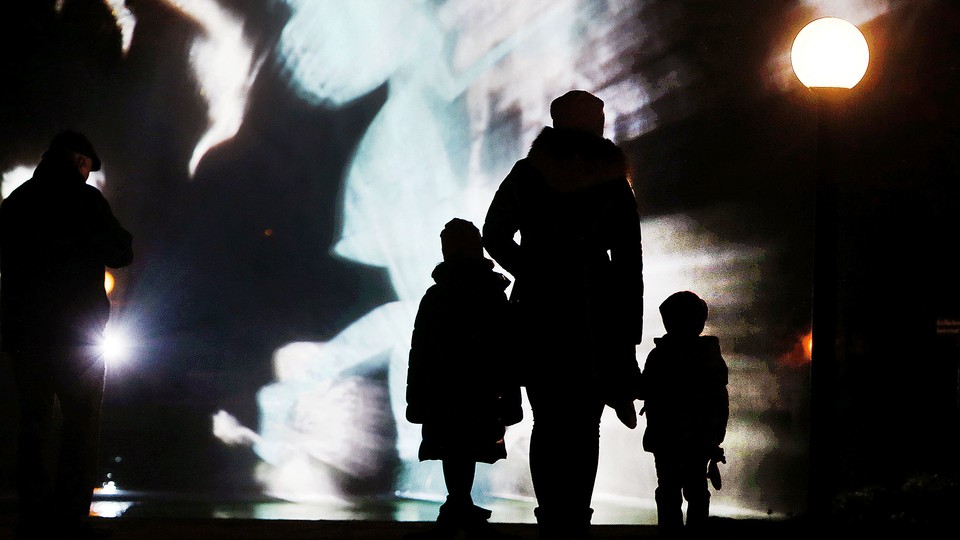 This Week in Family
Once upon a time, if you wanted to start a family in America, the order was pretty straightforward: get married, move in, have children. But today that order is undergoing dramatic change, reports The Atlantic's associate editor Caroline Kitchener: More and more unmarried parents are living together and raising their kids under one roof—and redefining what the quintessential American family looks like.
---
Snapshot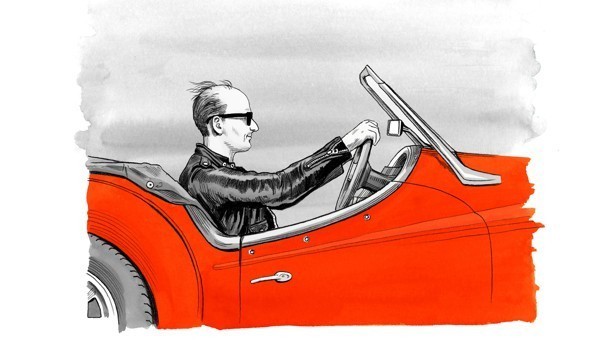 This illustration by Joe McKendry accompanied a short excerpt from The Atlantic's May 2018 print issue. In an essay adapted from his upcoming book, The Happiness Curve: Why Life Gets Better After 50, Jonathan Rauch asks: "What happens when society misunderstands entire age-groups?"
Rauch writes that the concept of adolescence didn't emerge until the start of the 20th century—people were seen as either children or adults. When society started to view adolescence as its own stage, adults became more compassionate about the particular challenges teens faced, and developed better support structures to guide them. Something similar might be true were there to be a greater understanding of the midlife stage.
---
The Big Question
A parent worries that voice-activated devices like Alexa are teaching his child to be rude:
For Ari, commanding Alexa is a regular part of life. I do it myself sometimes. Alexa is there, waiting for us to tell her what to do and to obey. He is—we all are—Alexa's master.
Do you think Alexa is encouraging rudeness in kids? How do the children in your life engage with Alexa or other forms of technology? Tell us your story in Homebodies, The Atlantic's Facebook group for discussing family life.
---
Dear Therapist
Every Wednesday, the psychotherapist Lori Gottlieb answers readers' questions about life's trials and tribulations, big or small, in The Atlantic's "Dear Therapist" column.
This week, a reader named David writes in about his partner, who grew up in an emotionally abusive home and has little patience for the mistakes of others. When friends anger or hurt him, he insists that David also cut ties with them—and David usually does, but it's getting difficult.
Lori's advice:
What you're essentially talking about has to do with a concept in relationships called "differentiation." When partners are differentiated, it means that they're comfortable having thoughts, feelings, desires, interests, and opinions that might be different from each other's. Often in therapy, we tell couples that differentiation is about the freedom to be who you are in the presence of who your partner is—and vice versa.
Send Lori your questions at dear.therapist@theatlantic.com.