The Atlantic Daily: How to Describe the World
A suspected chemical attack in Syria, an interview with Mark Zuckerberg, manipulated videos, and more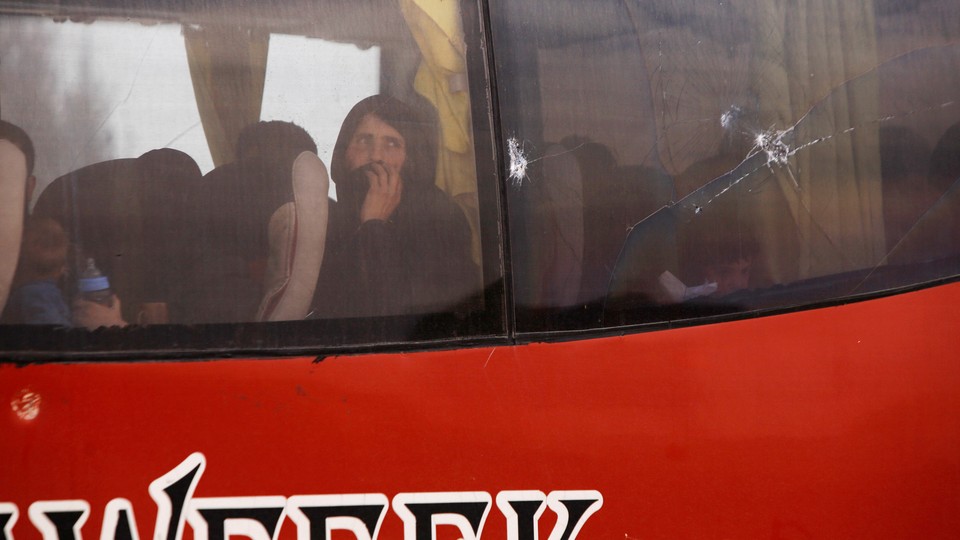 What We're Following
All Eyes on Syria: Dozens of civilians in the rebel-controlled town of Douma, Syria, were killed in a suspected chemical-weapons attack by President Bashar al-Assad's regime. The attack crosses "red lines" against chemical warfare set by both President Obama and President Trump, and suggests that the Assad regime isn't worried about an American response. Trump said on Monday that he'll be making "some major decisions" on Syria within the next two days. Here are his four options.
The Trump Administration: An email sent by one of the Environmental Protection Agency aides who received a controversial pay raise contradicts EPA Administrator Scott Pruitt's claim that he didn't know about it, according to agency staffers. Thus far, Trump has expressed full support for and trust in Pruitt, whose expenditures as the EPA head are under mounting scrutiny. Yet the president trusts few institutions—a viewpoint that might be rooted in the 1970s.
Race in the City: Though America's largest cities are racially diverse, their top leadership isn't: All but three of the mayors of the country's 15 most populous cities are white men, and there are no women. And 50 years after the government-commissioned Kerner Report denounced "white racism" as the cause of urban unrest, cities' poorest neighborhoods remain deeply segregated along racial lines.
---
Snapshot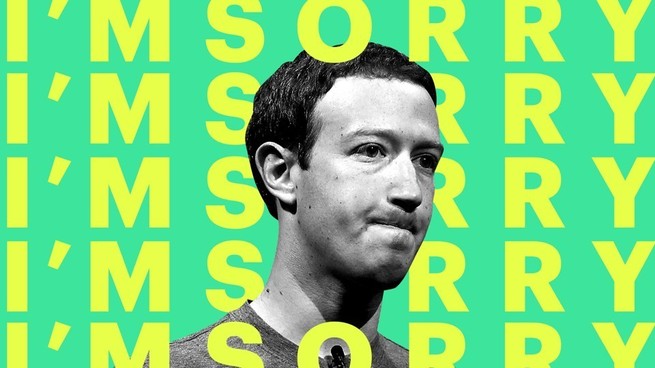 ---
Evening Read
Franklin Foer predicts the end of reality:
Vladimir Nabokov once wrote that reality is one of the few words that means nothing without quotation marks. He was sardonically making a basic point about relative perceptions: When you and I look at the same object, how do you really know that we see the same thing? Still, institutions (media, government, academia) have helped people coalesce around a consensus—rooted in a faith in reason and empiricism—about how to describe the world, albeit a fragile consensus that has been unraveling in recent years. Social media have helped bring on a new era, enabling individuated encounters with the news that confirm biases and sieve out contravening facts. The current president has further hastened the arrival of a world beyond truth, providing the imprimatur of the highest office to falsehood and conspiracy.

But soon this may seem an age of innocence. We'll shortly live in a world where our eyes routinely deceive us. Put differently, we're not so far from the collapse of reality.
Keep reading, as Franklin describes how the digital manipulation of video could change our understanding of the world.
---
What Do You Know … About Education?
Teachers and students across the country are demanding change. At Howard University, students occupied an administration building for nine days to push for new policies on issues ranging from sexual assault to mental-health care. Their tenacity may foreshadow a new era of powerful student activism on college campuses. Meanwhile, Oklahoma teachers are now in their second week of a strike, and they want much more than a pay raise—they're asking for a higher quality of education for all their students.
Can you remember the other key facts from this week's education coverage? Test your knowledge below:
1. Some school districts in Oklahoma have had to shorten their school week to ____________ days, because they don't have the resources to keep their campuses running Monday through Friday.
Scroll down for the answer, or find it here.
2. As of 2012, _________ percent of campus-law-enforcement agencies have armed officers.
Scroll down for the answer, or find it here.
3. During protests in 1968, 1989, and 2018, students at Howard University occupied the school's ____________ Administration Building.
Scroll down for the answer, or find it here.
---
Look Back
In our October 1964 issue, Edward Weeks, then The Atlantic's editor in chief, delivered the second of the magazine's three presidential endorsements—in this case, for Lyndon B. Johnson, and against Barry Goldwater:
A President is trusted to make decisions, the most momentous decisions in our lives. In making up his mind he must reckon with those who disagree with him. We think it unfortunate that Barry Goldwater takes criticism as a personal affront; we think it poisonous when his anger betrays him into denouncing what he calls the "radical" press by bracketing the New York Times, the Washington Post, and Izvestia. There speaks not the reason of the Southwest but the voice of Joseph McCarthy. We do not impugn Senator Goldwater's honesty. We sincerely distrust his factionalism and his capacity for judgment.
Read more, share this story, and find more articles from our archives.
---
Reader Response
Conor Friedersdorf, a staff writer, criticizes The Atlantic's recent decision to fire Kevin Williamson, a controversial conservative writer:
I worry that the firing was a failure of "the spirit of generosity," a value that The Atlantic has long touted as a core value. I know that it raised thorny, unresolved questions about what exactly is verboten at the magazine. I fear that it will make it harder for the publication to contribute to the sort of public sphere where the right and the left mutually benefit from fraught engagement. And I expect that many of my colleagues will bear the burden of being dragged in ways that opportunists on the right and the left will now take to be effective.
Read more from Conor, and write to us at letters@theatlantic.com.
---
Verbs
Nerves jangled, reality faked, red spot reduced, glass overlooked.
---
Time of Your Life
Happy birthday to J's son Andrew (a year younger than Wikipedia); to Linda's brother Art (twice the age of MTV); to Margaret (a year younger than the Golden Gate Bridge); to Dylan's wife, Sarah (the same age as Earth Day); to Carol's daughter Jessie (a year younger than hip-hop records); and to Robin's son-in-law-to-be, Justin (twice the age of Harry Potter).
From yesterday, happy birthday to Oscar's dad (a year younger than documentary films); to Caroline's dad (born around the time Thor Heyerdahl set sail from Peru to French Polynesia on the Kon-Tiki); from Mandy to Simon (a year younger than Sesame Street); and to Kelly's daughter Ella (who was 5 years old when Barack Obama was elected president).
Do you or a loved one have a birthday coming up? Sign up for a birthday shout-out, and explore the Timeline feature for yourself.
---