The Atlantic Daily: Bringing Illumination
New sanctions on Russian oligarchs, Trump's foreign-policy doctrine, what to make of a female active shooter, and more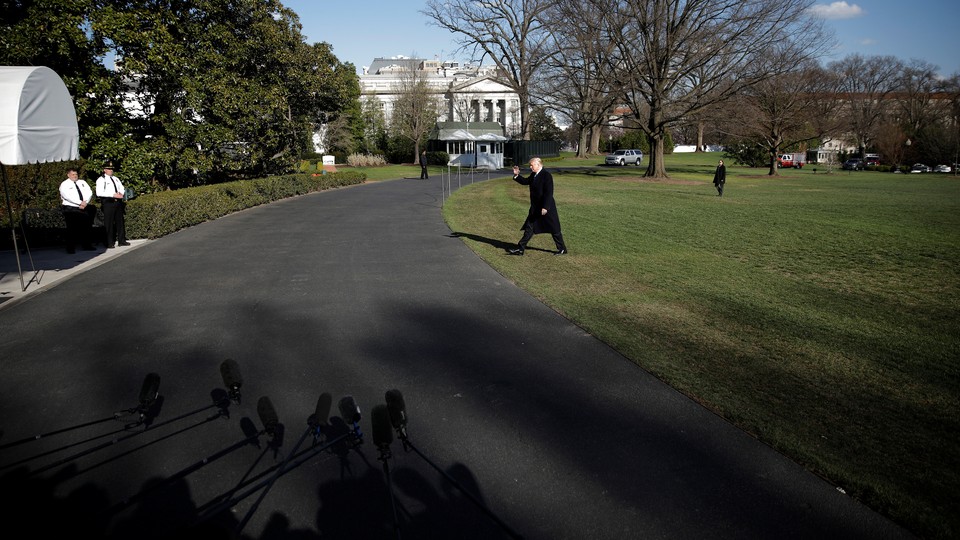 What We're Following
Washington vs. Moscow: The Trump administration announced new sanctions on Russian officials, oligarchs, and their companies that strike closer than ever to President Vladimir Putin—and bring Russian-U.S. relations close to what Krishnadev Calamur calls "a state of open hostility." And Sam Patten, a Republican operative with ties to the data firm hired by Trump's campaign, has had a long personal and business relationship with a suspected Russian spy, Natasha Bertrand reports. Here's what that could mean for Special Counsel Robert Mueller's probe.
Presidential Patterns: While President Trump is often criticized for his unpredictability, his views on trade and immigration have remained consistent, and he's still trying to fulfill some of his key campaign promises. His foreign policy has been harder for observers to parse, as it combines outward-looking investment in military force with a narrow focus on American interests. Uri Friedman boils it down: "Speak loudly and carry a big stick."
Gun Violence: The shooting at YouTube's headquarters this week was all-too-familiar to many Americans, except for one detail: Unlike the majority of active shooters, the perpetrator was a woman. And though the movements seeking justice for black people killed by police and demanding an end to school shootings are driven by activists of different races and classes, they share common goals: As Vann R. Newkirk II writes, police shootings are a form of gun violence too.
---
Snapshot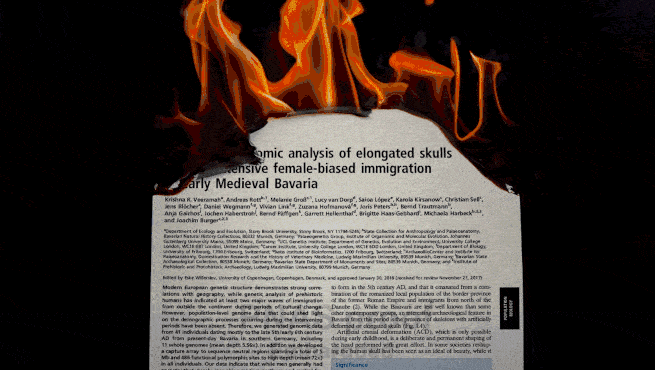 ---
Evening Read
Sophie Gilbert reviews a new memoir by Leslie Jamison:
The Recovering, over 450-odd pages and 14 chapters, is an effort to challenge the legend that alcohol and literary art are inextricable. Arriving at the Iowa Writers' Workshop at the age of 21, Jamison writes of being "drawn to the same unhinged sparks of luminous chaos" that had defined the work of Raymond Carver, John Cheever, John Berryman, and Denis Johnson. Addiction, in her mind, was something that enabled great writing, bringing illumination with intoxication, clarity with alcoholic cloud. And, as The Recovering documents, she became alcohol-dependent, got sober, drank again, got sober again, and then faced her biggest fear: that sobriety would ruin her writing forever.
Keep reading, as Sophie unpacks the insights and contradictions of Jamison's project.
---
What Do You Know … About Culture?
This week marked 50 years since Martin Luther King Jr.'s assassination. We revisited one of his final sermons, in which the civil-rights leader took a prescient look at his own legacy, and a poem Nikki Giovanni wrote the day after King was shot, which addresses the effects his loss would have on black Americans. Elsewhere, recent works examine other pivotal moments of the 1960s: A deeply researched book looks back at the creation of Van Morrison's transcendent album Astral Weeks, and a surprisingly critical drama digs into the Chappaquiddick car crash that ensnared Ted Kennedy in a PR nightmare.
Can you remember the other key facts from this week's culture coverage? Test your knowledge below:
1. Wes Anderson's most recent film, Isle of Dogs, takes place in the fictional Japanese town of ____________.
Scroll down for the answer, or find it here.
2. The title track on Kylie's Minogue's new album, Golden, includes a sound pattern similar to the theme from the spaghetti Western movie ____________.
Scroll down for the answer, or find it here.
3. In its opening weekend, Steven Spielberg's Ready Player One made $41.2 million at domestic box offices and $____________ in China.
Scroll down for the answer, or find it here.
---
Poem of the Week
From our January / February 2007 issue, "The Wave-Maker," by Elizabeth Spires:
There was intricate machinery involved & a powerful desire
    to make it all move. It had been easy then to stand waist-deep
in the waves & will the world into existence, sea, sky, & cloud,
    the ever-changing elements, moving and robed, like characters
on a stage delivering their lines. Or so she had thought at the time.
---
Reader Response
With Facebook's ability to protect its users' personal data under scrutiny, Michael Jones, the former chief technology advocate at Google, wrote to James Fallows to explain how the social network's business model compares with other advertising practices:
Over time, they learn that the user named JAMES FALLOWS in WASHINGTON D.C. has a penchant for BOILED FROGS and QUIET LEAF BLOWERS. Here's where the new way [of advertising] comes in—Facebook sells access to this description to advertisers. My quiet-leaf-blower company can find out: "Who likes quiet leaf blowers?"

This list is golden. It is more valuable to me than just having Google do an anonymous introduction. It means that I "own you" and can send you leaf blower ads, quiet lawn mower ads when I expand my product line, and so on. It means that I learn about you, and as has been clearly reported, I can know about your age, eating habits, travel schedule, phone and text use, the same for your kids, your neighbors, other leaf-blower antagonists, and so on.
Read more, and write to us at letters@theatlantic.com.
---
Hyphenations
Empty-nest nightmare, body-snatching wasps, pop-country phase, non-monogamous couples.
---
Time of Your Life
Happy birthday to Mary's son Nathan (a year younger than the iTunes Store); to NildaZoraya (a year younger than Sesame Street); to Eleonor (twice the age of The Oprah Winfrey Show); to Fran (twice the age of MTV); to Laura (13 years older than The Graduate); and to Joan's husband of 50 years, Earl (a year younger than T-shirts).
Tomorrow, happy birthday to Jan (a year younger than credit cards); to M'Liss's daughter Brooke (the same age as Earth Day); to Prince's wife (twice the age of Harry Potter); and to Greg (a year younger than car seat belts).
Do you or a loved one have a birthday coming up? Sign up for a birthday shout-out, and explore the Timeline feature for yourself.
---