The Atlantic Daily: Communicate Results
Trump's military solutions, how to regulate Facebook, the problem with scientific papers, and more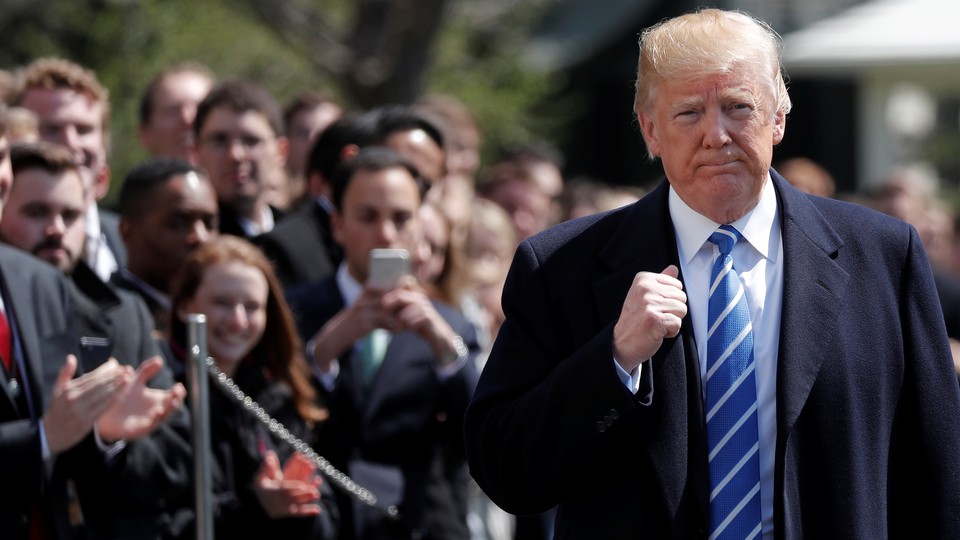 What We're Following
Military Matters: The White House announced that U.S. troops would remain in Syria without a clear timeline for withdrawal, despite a series of statements by President Trump that appeared to indicate that he wanted the troops back home. The president has frequently pointed to the military in the past two weeks as a possible solution for challenges such as securing the U.S.–Mexico border—yet the situation in Syria illustrates how completing a military mission may be more complicated than he might expect.
Government Oversight: Two Senate Democrats are calling on the inspector general of the Environmental Protection Agency to investigate Scott Pruitt, the agency's head, for a potential abuse of hiring powers that was first reported by The Atlantic. Meanwhile, after a series of data-breach scandals, federal regulators are considering four reforms that could help keep Facebook and other social-media networks in check.
Trade Troubles: Trump's threats of a trade war with China don't necessarily mean an immediate confrontation, even if China's efforts to strengthen its domestic companies might inevitably lead to a clash between the two countries. If a trade war does happen, here's what it might mean for consumers.
---
Snapshot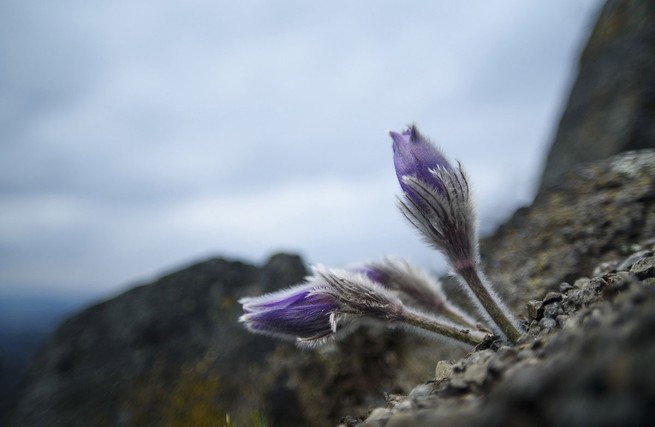 ---
Who We're Talking To
Nikki Giovanni, a writer and activist, reflects on a poem she wrote 50 years ago, on the day after Martin Luther King Jr. was killed.
Cristina Jiménez, the president of the immigrant-advocacy group United We Dream, describes how her undocumented status shaped her opportunities growing up.
Jason Bobbit, an ex-convict who once again faces a possible prison sentence, shares his process of moral reckoning in a short documentary by James Burns. Watch here.
---
Evening Read
James Somers on the shortcomings of scientific papers:
The more sophisticated science becomes, the harder it is to communicate results. Papers today are longer than ever and full of jargon and symbols. They depend on chains of computer programs that generate data, and clean up data, and plot data, and run statistical models on data. These programs tend to be both so sloppily written and so central to the results that it's contributed to a replication crisis, or put another way, a failure of the paper to perform its most basic task: to report what you've actually discovered, clearly enough that someone else can discover it for themselves.
Keep reading, as Somers argues that the scientific paper is obsolete—and lays out the new forms that could replace it.
---
What Do You Know … About Global Affairs?
In the world's "illiberal democracies," elections are technically free, but are undermined by restrictions on civil liberties. Take Egypt: President Abdel Fattah el-Sisi won a second term last week, in part by repressing the media and intimidating the opposition. In Hungary, where incumbent Prime Minister Viktor Orbán is seeking a third consecutive term, observers worry that this weekend's parliamentary elections will push the nation further toward authoritarianism. David Frum interviewed the head of one of Hungary's last remaining independent media organizations to understand what this election will mean for the country's free press.
Can you remember the other key facts from this week's global coverage? Test your knowledge below:
1. Trade between the U.S. and China was worth $____________ billion in 2016.
Scroll down for the answer, or find it here.
2. About ____________ U.S. troops are currently in Syria to combat what is left of the Islamic State.
Scroll down for the answer, or find it here.
3. A dispute in Israel over the fate of about ____________ African migrants has exposed political fault lines between the left and the right.
Scroll down for the answer, or find it here.
---
Urban Developments
Our partner site CityLab explores the cities of the future and investigates the biggest ideas and issues facing city dwellers around the world. Gracie McKenzie shares today's top stories:
For more updates like these from the urban world, subscribe to CityLab's Daily newsletter.
---
Reader Response
Readers in the Homebodies Facebook group are discussing the challenges of caring for aging loved ones. Adilah, a 19-year-old in Singapore, shares how her multigenerational household manages the task:
My family chose to take care of my grandmother because it is, in the Malay culture and in Islam, the best way to treat our elderly … This is not typical in the Singaporean context, where many elderly citizens live in old folks' homes. I think our living arrangement is a possible method of geriatric care—we surround our grandmother with life, give her a role in the house as a "grand matriarch", and we all take turns carrying out the duties we need to make sure she lives a comfortable life. Our financial situation is quite stable, because the government provides a whole range of subsidies for geriatric healthcare, which even includes optional schemes to carry out free accessibility renovations (installing ramps, handles, etc.).
In the U.S., the growing population of seniors is putting a strain on the nursing workforce, and few programs exist to support family caregivers. You can join the discussion on Facebook, or write to us at letters@theatlantic.com.
---
Nouns
Wild-card politician, fertility-clinic meltdown, stock-photo primer, black-hole cornucopia.
---
Time of Your Life
Happy birthday to Shirley, who shares a birthday with Betty (both are a year younger than T-shirts); to Adina's mom (twice the age of "test-tube babies"); to Pamela's son Terrance (twice the age of the International Space Station); and to Lawrence (16 years older than the moon landing).
Do you or a loved one have a birthday coming up? Sign up for a birthday shout-out, and explore the Timeline feature for yourself.
---