The Atlantic Daily: Can Ronny Jackson Be Confirmed?
Trump's nominee for veterans affairs secretary faces allegations of misconduct. Plus: how cities protect themselves against vehicular attacks, America's self-reinvention, and more.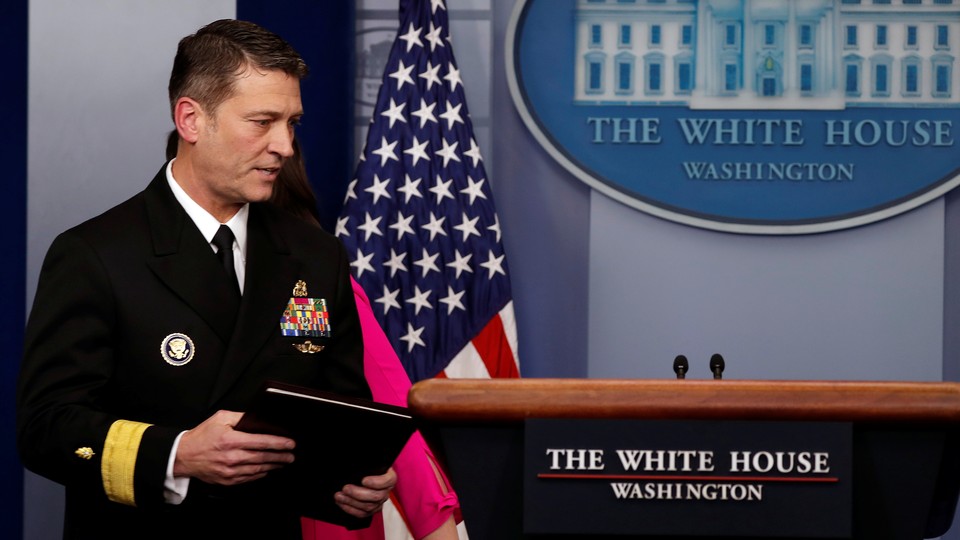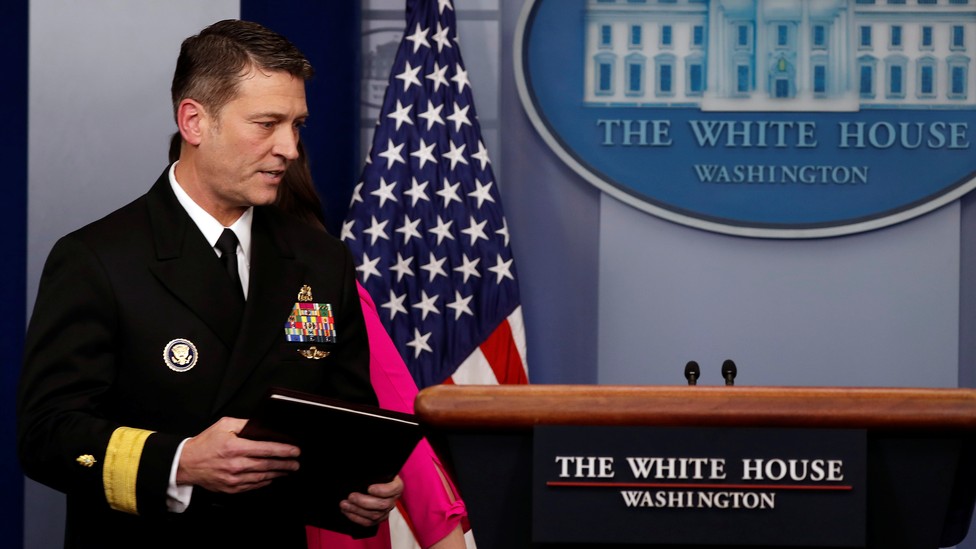 What We're Following
Toronto's Aftermath: At least 10 people were killed and 14 others wounded on Monday when a van drove into a crowd on Yonge Street, a busy thoroughfare in Toronto. While investigators suspect the driver was part of a misogynistic online movement known as "incel" (short for "involuntarily celibate"), he used a method that's often associated with the Islamic State, illustrating what Graeme Wood describes as "the virality of technique." As vehicular attacks spread, here's how cities are trying to protect themselves.
State Visit: French President Emmanuel Macron is in Washington, D.C., this week for the first formal state visit to be hosted by President Trump. Though Trump and Macron have a friendly relationship, they have very different views on international cooperation: Trump believes nations should put their own interests first, while Macron believes they have a responsibility to consider the world's shared welfare. Now, with Macron joining other European leaders in an effort to persuade Trump to stay in the Iran nuclear deal, these two attitudes are coming to a head.
Jackson's Ills: The Senate confirmation hearing for Rear Admiral Ronny Jackson, the White House physician and Trump's nominee for veterans affairs secretary, has been postponed amid allegations against Jackson that include overprescribing medications, drinking on the job, and creating a hostile work environment. Jackson had received very little vetting from the Trump administration before he was nominated, and already faced criticism over his lack of administrative experience. Though the allegations of misconduct are unproven, the president expressed misgivings about Jackson's confirmation process, stating that "I don't think personally he should do it."
---
Snapshot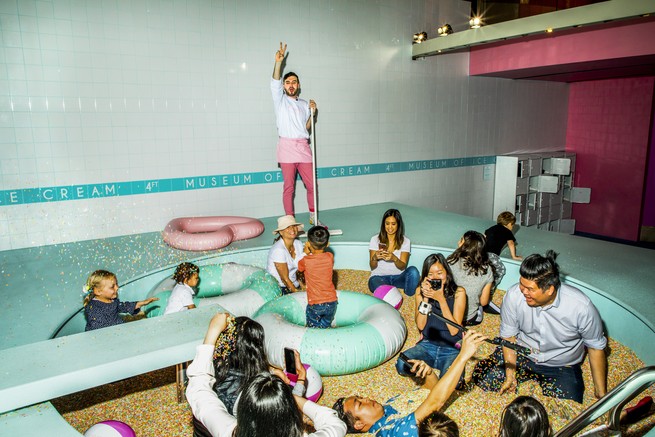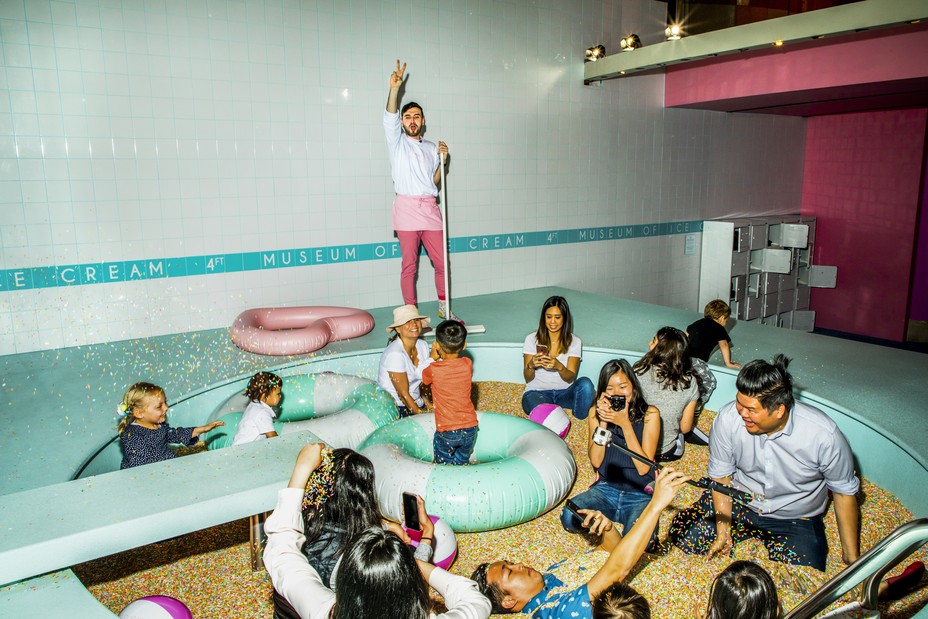 ---
Who We're Talking To
Regina Carter, a jazz violinist and juror for the 2018 Pulitzer Prize for Music, explains how she and her fellow panelists helped choose Kendrick Lamar as the first non-jazz and non-classical artist to win the award.
Mary Morris, a novelist, shares how she discovered her own way forward as a writer while reading One Hundred Years of Solitude.
Amy Nicholson, a filmmaker, documents her father and stepmother's menagerie of rescue animals, which includes a paraplegic possum and a fish that can't swim. Watch the short film.
---
Evening Read
James Fallows describes what he and his wife, Deb, learned from several years of exploring America:
What we learned from traveling was not that the hardest American challenges of this era are illusory. They're very real, and divisions about national politics are intense. So we made a point of never asking, early on, "How's Obama doing?," or later, "Do you trust Hillary?" and "What about Trump?" The answers to questions like those won't take you beyond what you've already heard ad nauseam on TV.

Instead we asked people about their own lives and their own communities. Reporting is the process of learning what you didn't know before you showed up. And by showing up in Mississippi and Kansas and South Dakota and inland California and Rust Belt Pennsylvania, we saw repeated examples of what is happening in America's here and now that have important and underappreciated implications for America's future.
Keep reading, as James describes how the country is becoming a better version of itself.
---
What Do You Know … About Family?
Growing up is hard to do, and helping others do it can be even harder. One writer worries that for all his efforts to teach his son manners, the family's smart speaker is training the 13-year-old to be rude. Jonathan Rauch argues the midlife dip in happiness is a normal, developmentally predictable stage of life that deserves more social support. And Matt, a 34-year-old man adopted at birth, didn't think he wanted to meet his birth mother—until he grew older and had a daughter of his own.
Subscribe to The Family Weekly to receive more on American family life in your inbox each Saturday morning.
1. The command 20 GOTO 10 is known as a classic beginner's step in the early programming language ____________.
Scroll down for the answer, or find it here.
2. In 1904, the psychologist G. Stanley Hall popularized the term ____________ to describe a distinct, emotionally tumultuous phase of life.
Scroll down for the answer, or find it here.
3. The American workforce is ____________ percent female.
Scroll down for the answer, or find it here.
---
Urban Developments
Our partner site CityLab explores the cities of the future and investigates the biggest ideas and issues facing city dwellers around the world. Gracie McKenzie shares today's top stories:
"You cannot run a city on the tax base of a suburb." Connecticut's local governments rely on property taxes, and after the GOP tax bill, many of them fear that housing values will stagnate or crash. Read more on the potential taxpocalypse.

In June 2017, voters in the small Mississippi town of Pelahatchie elected Ryshonda Harper Beechem as the first black mayor the majority-white county had ever seen. This year, the position's pay was cut 75 percent.

Public or private? Docked or dockless? E-bike or e-scooter? It's complicated. But bike-sharing is now big business, and we need to understand how the emerging systems work—and who operates them.
For more updates from the urban world, subscribe to one of CityLab's newsletters.
---
Reader Response
In our March issue, Charles C. Mann looked ahead to the challenge of feeding a projected global population of 10 billion people by 2050. Nathan Cowing in Dresden, Maine, responds:
As a 45-year-old lifelong vegetarian (and a "whole-food, plant-based" eater for the past decade or so), I'll admit that to me his question seems to be not How do we feed 10 billion people? but How do we feed 10 billion people meat, eggs, and dairy? I reject scarcity myths as conservative fearmongering—in the future we don't really need to grow much more food than we already do considering that we throw out nearly half of what we currently produce. Improving our food-delivery systems is surely as important as increasing food production.
Read more responses, and write to us at letters@theatlantic.com.
---
Adjectives
Nostalgic cuisine, democratic triumph, cinematic universe, paradigmatic player.
---
Time of Your Life
Happy birthday to Jessica (a year younger than Apple).
Do you or a loved one have a birthday coming up? Sign up for a birthday shout-out, and explore the Timeline feature for yourself.
---