The Atlantic Daily: What Do Americans Ask of a President?
A new study adds insight into Trump voters' concerns. Plus: A bill to protect Special Counsel Robert Mueller, a photo trip to Socotra Island, and more.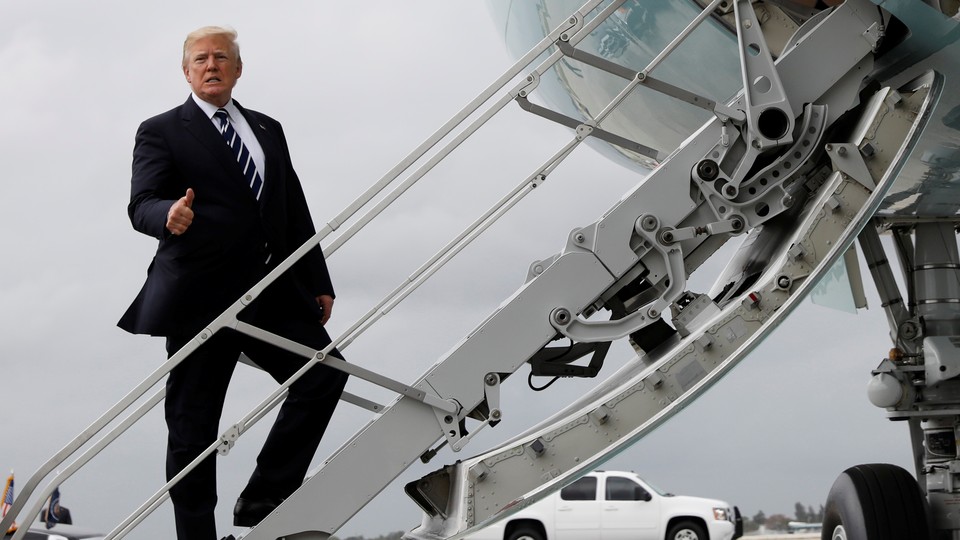 What We're Following
Fireproofing Measures: A bipartisan Senate bill seeks to protect Special Counsel Robert Mueller from being fired by President Trump by making Justice Department regulations federal law, but legal scholars are debating whether the bill is constitutional. And an obscure case argued Monday in the Supreme Court could add insight into how the justices would respond if the president did try to dismiss Mueller over his probe into Russia's interference in the 2016 presidential election.
North Korea's Nukes: Over the weekend, North Korean leader Kim Jong Un announced that the country would no longer be testing nuclear weapons—but that doesn't necessarily mean that Kim intends to denuclearize. Andrei Lankov unpacks Pyongyang's concessions and what they mean.
Presidential Qualities: A new study adds to the body of evidence suggesting that many of the voters who supported Trump in 2016 were motivated by anxiety about their social status. White House Counselor Kellyanne Conway's response to a question about her husband's apparently critical tweets about the president went viral. Kanye West and Shania Twain both appeared to express support for the president over the weekend, but they may be focusing more on the style than on the substance of his politics. So, what should we be looking for in a president? Check out tonight's Evening Read for a look at the problems with the presidential job description. Then scroll on to the Look Back section for insight from the Watergate era.
---
Snapshot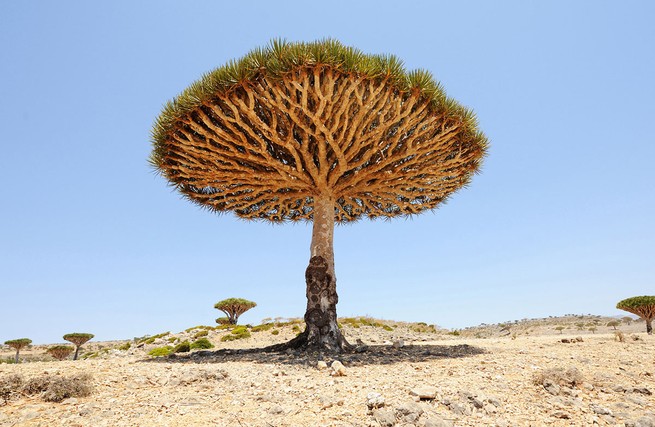 ---
Evening Read
In our May 2018 cover story, John Dickerson describes the many responsibilities of the U.S. president:
The intensity of public feelings about President Trump makes it hard to measure him against the presidency. His breaks with tradition are so jarring, and the murmuration of tweets so thick, that debate about his behavior tends to be conducted on the plane of propriety and the president's seeming disregard for it.

If Trump were a less divisive figure, we might view these lapses differently. We might consider that what looks like incompetence or impertinence on the part of the officeholder could also be evidence that the office itself is broken.
Watch an interview with John, and keep reading as he traces how the American presidency became the hardest job in the world.
---
What Do You Know … About Education?
Students across the country participated in a school walkout against gun violence on Friday, the latest of several demonstrations that have captured national attention since a school shooting in February killed 17 people in Parkland, Florida. Protests in March, which included a similar walkout and the March for Our Lives in Washington, D.C., had focused on solidarity with the Parkland survivors. This time, however, the student activists weren't fully unified. Instead, they began to engage one another in dialogue about their different visions for the future of the movement.
Can you remember the other key facts from this week's education coverage? Test your knowledge below:
1. More than 40 U.S. senators and representatives are graduates of __________.
Scroll down for the answer, or find it here.
2. The color ________ became a symbol for gun reform after teens used it to honor a 15-year-old who was shot and killed in Chicago in 2015.
Scroll down for the answer, or find it here.
3. The term __________ describes when students have qualifications suggesting that they could get into selective colleges, but choose not to apply.
Scroll down for the answer, or find it here.
---
Look Back
In our November 1973 issue, the historian Arthur Schlesinger Jr. argued that under Richard Nixon, the American presidency had spiraled out of control:
A constitutional presidency, as the great Presidents have shown, can be a very strong presidency indeed. But what keeps a strong President constitutional, in addition to checks and balances incorporated within his own breast, is the vigilance of the people. The Constitution cannot hold the nation to ideals it is determined to betray. The reinvigoration of the written checks in the American Constitution depends on the re-invigoration of the unwritten checks in American society. The great institutions—Congress, the courts, the executive establishment, the press, the universities, public opinion—have to reclaim their own dignity and meet their own responsibilities. As Madison said long ago, the country cannot trust to "parchment barriers" to halt the encroaching spirit of power. In the end, the Constitution will live only if it embodies the spirit of the American people.
Read more, share this story, and find more articles from our archives.
---
Reader Response
Erica Yurvati, a Yale graduate from a rural Pennsylvania town, joins James Fallows's reader discussion about elite schools by sharing "what I wish people who criticize the Ivy League would understand":
I worked my ass off to get there, and because I'm there I feel I have to be even better. I often wonder what I need to do to prove to the red states, Trump associates, GOP members, etc., that I am worthy.

I went to Kutztown [University of Pennsylvania] and I succeeded. I went to Yale and I succeeded (although I always think I could have done more). I never think that I am part of the global elite. I'm just a small-town girl striving to be the best I can be.
Read more responses, and write to us at letters@theatlantic.com.
---
Nouns
Salad panic, unicorn craze, cup-holder apex, happiness dip.
---
Time of Your Life
Happy birthday to Frank (a year younger than Star Trek); to Debra, who shares a birthday with Pam (both are twice the age of Microsoft Windows); to Judi's husband, Mike (a year younger than Barbie); to Nancy (the same age as Madonna); and to Laura (twice the age of the first text message).
From yesterday, happy birthday to Elizabeth (a year younger than Harry Potter) and to William's sister Harriet (18 years older than the moon landing).
Do you or a loved one have a birthday coming up? Sign up for a birthday shout-out, and explore the Timeline feature for yourself.
---