The Atlantic Daily: The Cherry on Top
NASA's new administrator, Lance Armstrong's settlement, the post-Millennial staff of the Museum of Ice Cream, and more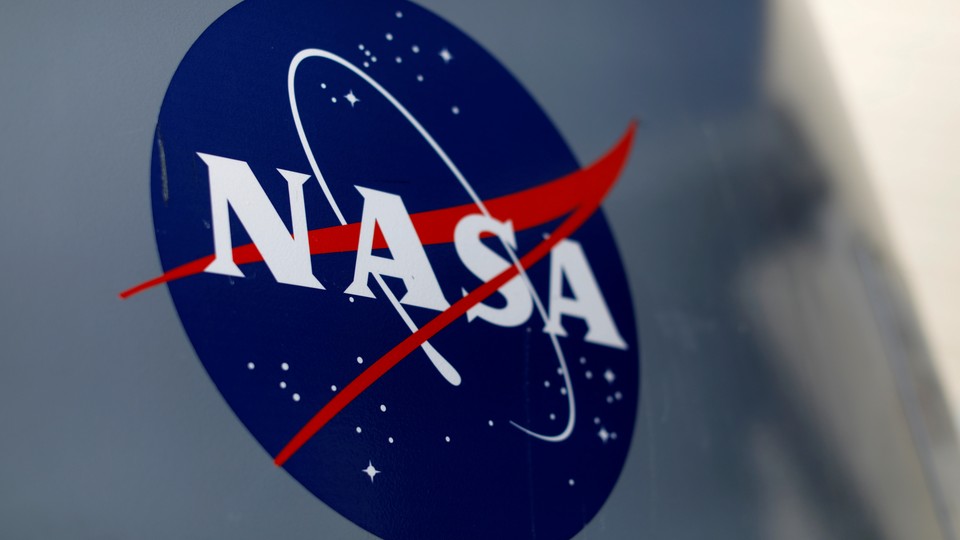 What We're Following
Updated at 7:15 p.m.
Space Time: Voting along party lines, the Senate confirmed Jim Bridenstine as the administrator of NASA, 15 months after his predecessor stepped down. Bridenstine, a Republican congressman from Oklahoma, has been criticized for his lack of scientific credentials, controversial statements about climate change, and alleged misuse of resources at the Tulsa Air and Space Museum. His confirmation creates a new vacancy in the House ahead of November's midterms.
Trump's Troubles: The attorney general of New York has asked the state's legislature to close a "double-jeopardy loophole" so that in the event President Trump tries to impede the Justice Department's Russia probe by pardoning the people implicated, state prosecutors could pick up where federal prosecutors leave off. Amid the investigation of Michael Cohen, Trump's longtime personal lawyer and fixer, numerous allies of the president have asserted that Cohen would never "turn on" Trump—yet their defenses presume that the president has something to hide. David Graham ponders what they might be thinking.
Cycling Suit: Lance Armstrong, the cyclist who was stripped of seven Tour de France victories in 2012 after an investigation concluded he and other members of the U.S. Postal Service team had used illegal performance-enhancing drugs, has settled a whistle-blower lawsuit for $5 million. The suit, filed by one of his former teammates, alleged that Armstrong's doping while receiving USPS sponsorship money amounted to fraud of the federal government. Here's what's next for the man who brought him down.
---
Snapshot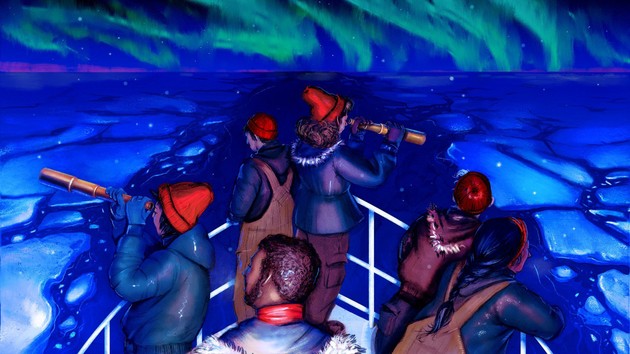 ---
Evening Read
Lauren Smiley visits an unusual workplace:
To get a job at the Museum of Ice Cream, hopeful future employees show up at the weekly casting call, Tuesdays at noon. They head to the former Savings Union Bank in San Francisco's financial district, where pink banners announce, in minimalist font, the name of the employer-to-be. Inside, there are giant animal cookies on carousel mounts. Gardens of gummies. A minty scent wafting through a jungle of mint leaves. Each day, roughly 1,700 people pay $38 a ticket to march through the maze of rooms, licking pink vanilla soft-serve cones, following instructions from a cotton-candy server to text someone in their life whom they consider the "cherry on top," and, all the while, angling for photos. It is as if Willy Wonka had redesigned his factory for the selfie age.

And it's a sold-out hit.
Keep reading for what it's like to work at the Museum of Ice Cream.
---
What Do You Know … About Global Affairs?
The Syrian Civil War has drawn in numerous other countries in the region that are complicating and prolonging the fighting. Iran, for instance, has given billions of dollars to the Syrian government to arm and train soldiers—and also, Karim Sadjadpour argues, as a way to threaten its regional archenemy, Israel. As Israel continues to strike Iranian command centers in Syria, there is a risk that open conflict could erupt between the regional foes.
Can you remember the other key facts from this week's global coverage? Test your knowledge below:
1. Many Brazilians have declared on social media that they will boycott ____________ over a new show that they believe gives a misleading depiction of the country's ongoing corruption investigation.
Scroll down for the answer, or find it here.
2. In 1858, Pope ____________ ordered papal police to seize 6-year-old Edgardo Mortara from his Jewish family after the boy was secretly baptized by a Catholic servant.
Scroll down for the answer, or find it here.
3. Between January 1 and March 31 of this year, ____________ Syrian refugees were admitted to the United States.
Scroll down for the answer, or find it here.
---
Urban Developments
Our partner site CityLab explores the cities of the future and investigates the biggest ideas and issues facing city dwellers around the world. Gracie McKenzie shares today's top stories:
For more updates from the urban world, subscribe to one of CityLab's newsletters.
---
Reader Response
In the wake of the Cambridge Analytica scandal and other revelations about data-privacy protections on social media, we're wondering: How much do concerns about privacy lead you to censor yourself online? One reader writes:
I keep posting about my family and partner and friends at a minimum, and I avoid any mention of my professional life to avoid (to the extent that it is possible/reasonable) people making the connection between the political and other views that I post and my professional work.
How much do you trust Facebook and other social-media platforms? Share your response.
---
Adjectives
Lustful flies, corporate cannabis, surreal satire, poetic fruit.
---
Time of Your Life
Happy birthday to Walter (a year younger than human spaceflight); from Jeffrey to Nikole (twice the age of Twitter); to Tatiana (a year younger than the first text message); from Cailin to Marc (born around the time Harry Truman was sworn in as president); and to Don (the same age as the polio vaccine).
Do you or a loved one have a birthday coming up? Sign up for a birthday shout-out, and explore the Timeline feature for yourself.
---