The Atlantic Daily: Rethink Our Approach
Mark Zuckerberg's congressional testimony, the raid of Trump's personal lawyer's office, discriminatory housing, and more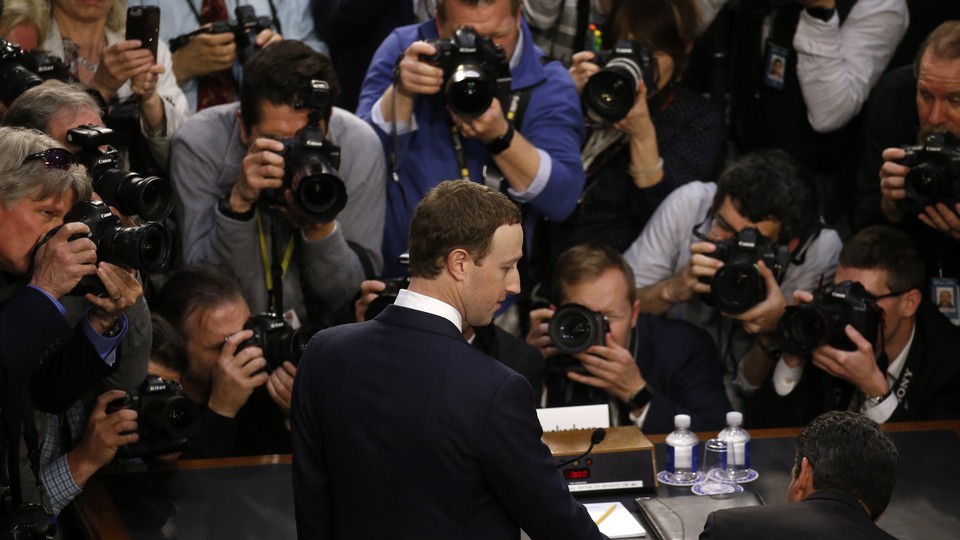 What We're Following
Facebook Face-Off: Mark Zuckerberg, Facebook's CEO, appeared before the Senate Judiciary and Commerce Committees on a day of testimony that showed the limits of the senators' ability to press him for answers. One of the major issues discussed was Facebook's handling of a data breach by the political-consulting firm Cambridge Analytica, which affected an estimated 87 million people. Here's how to find out whether you were among them.
High-Stakes Raid:  Federal agents raided the home, hotel room, and office of Michael Cohen, President Trump's personal lawyer, on Monday. Experts say that such a move would have required extremely strong evidence against Cohen. For his part, Trump described the situation as a "witch hunt." His comments appeared to criticize the rule of law itself, and marked a reversal of his past rhetoric on due process and criminal justice.
Health Crisis: A new report adds insight into the rising number of early deaths among Americans, pointing to a striking gap in life expectancy among different states. In the states where the death rate of young and middle-aged adults increased, opioids were among the major factors. The makers of the painkiller OxyContin have recently come under scrutiny for the drug's role in the crisis. A few members of the family that owns companies associated with OxyContin's manufacturer have tried to distance themselves from its profits—but a court document appears to contradict some of their claims.
---
Snapshot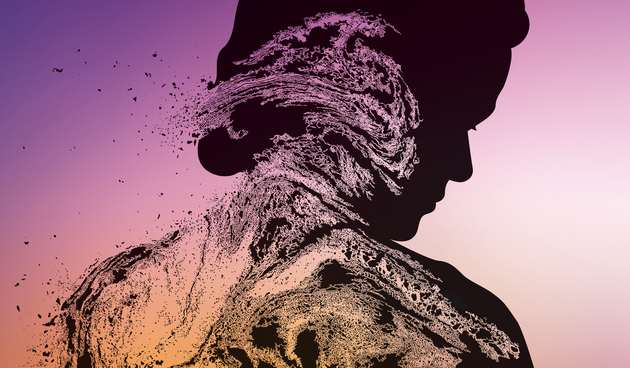 ---
Who We're Talking To
George Mitchell, the former U.S. envoy to Northern Ireland, looks back on the Good Friday Agreement he helped create, which ended a conflict in the region 20 years ago today.
Sam Rosenfeld, a political scientist, explains how the U.S. political-party system got so polarized.
Jessica Weisberg, the author of a new book on the history of advice columns, discusses how such columns reflect Americans' evolving values.
---
Evening Read
Alana Semuels reports from Atlanta on the resurgence of contract-for-deed arrangements, also known as rent-to-own deals:
It was not until a few years after he moved in that Zachary Anderson realized that he was not, in fact, the owner of the house he thought he'd purchased. Anderson had already spent tens of thousands of dollars repairing a hole in the roof, replacing a cracked sidewalk, and fixing the ceilings of the small two-bedroom home where he lives in southwest Atlanta. He was trying to get a reduction in his property taxes when his brother, who was helping him with his taxes, looked up the property in public records and found that the owner of the home was actually listed as Harbour Portfolio VII LP.
Keep reading as Alana explains how Anderson's predicament fits into what a lawsuit argues is a pattern of predatory lending targeting African Americans.
---
What Do You Know … About Family?
Parents must constantly calibrate how much of the world they should introduce their children to, including which information to educate kids with as well as what might frighten or hurt them. That task is especially daunting for black parents who seek to guard their children from negative stereotypes. And Michelle Nijhuis, a climate-science reporter, wonders how and when to talk with her 9-year-old daughter about climate change. "When we explain to elementary-school students why the sea ice is melting and polar bears are starving," she writes, "are we truly satisfying their curiosity—or are we just sharing our own burdens of worry and responsibility?"
Subscribe to "The Family Weekly" to receive more on American family life in your inbox each Saturday morning.
1. In her 1969 book, On Death and Dying, the psychiatrist ____________ articulated her her model of grief, which included five stages: denial, anger, bargaining, depression, and acceptance.
Scroll down for the answer, or find it here.
2. ____________ recently became the first state to pass a law that protects "free-range" parenting styles.
Scroll down for the answer, or find it here.
3. On average, American men now perform ____________ hours of housework a week, compared with two hours a week in 1965.
Scroll down for the answer, or find it here.
---
Urban Developments
Our partner site CityLab explores the cities of the future and investigates the biggest ideas and issues facing city dwellers around the world. Gracie McKenzie shares today's top stories:
For more updates from the urban world, subscribe to CityLab's Daily newsletter.
---
Reader Response
A reader who once worked at Google argues that "Facebook was clearly, structurally playing fast and loose with people's personal information":
The News Feed, for example, used not to exist. It was a new use of Facebook users' personal information; while it wasn't a violation of privacy, it was a violation of expectations because what you did on Facebook was suddenly being actively pushed out to your friends. And people got upset. But people got over it  … Facebook's Graph API—what Cambridge Analytica used to siphon out everyone's data—was, to us in the industry, an audacious disclosure of your friends' personal data without their informed consent. But again, no one seemed to care.

Facebook learned from this that people don't care. But it wasn't just Facebook that learned this. Everyone in the industry could see it and decided "full speed ahead," which meant different things to different industry participants.
Find more reader discussion, and write to us at letters@theatlantic.com.
---
Participles
Teeming battleground, challenging music, pressing issue, arresting performance.
---
Time of Your Life
Happy birthday to Marina's husband (a year younger than helicopters); to Susan (twice the age of Microsoft Windows); to Robin's daughter (twice the age of the International Space Station); and to Erika (13 years older than Saved by the Bell).
Do you or a loved one have a birthday coming up? Sign up for a birthday shout-out, and explore the Timeline feature for yourself.
---