The Atlantic Daily: Rex Tillerson's Ouster, Nazi-Looted Art, Stories of Modern-Day Slavery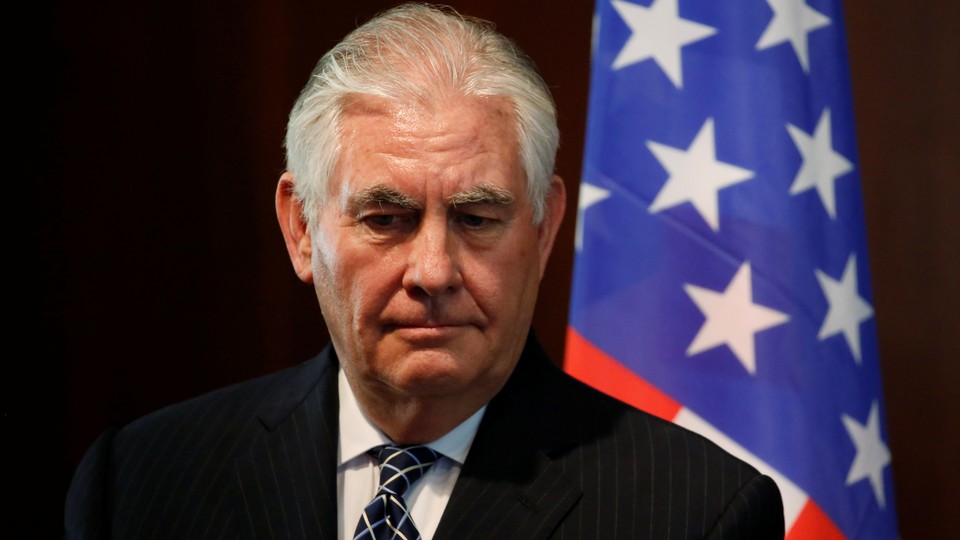 What We're Following
Mixed Messages: This morning, President Trump unexpectedly announced the ouster of Secretary of State Rex Tillerson, who's set to be replaced by CIA Director Mike Pompeo. The move resulted in a fair amount of confusion, as the White House's and the State Department's timelines and details of the firing differed. State Department officials claimed that Tillerson didn't know the reason for his firing—which they say came after he made comments condemning Russia for its possible involvement in the poisoning of a Russian former spy in England. The White House said he was made aware of the decision Friday. Keep tabs on Trump's evolving Cabinet with our tracker.
Across the Country: As questions swirl over the events happening in Washington, D.C., Trump is on the West Coast attending an expensive donor event, which conflicts with his campaign promises about not being beholden to billionaires. California, where the event is being held, is heading into battle with his administration, in an immigration lawsuit that brings up several questions about states' rights. On the other side of the U.S., Pennsylvania's special election will reveal whether Democrats can win a district Trump took by 20 points in 2016.
Medical Findings: In times of extreme trouble, the common thinking goes, one's health is bound to suffer. And a new study proves it: Researchers looked at changes among people during the Great Recession and found that economic hardship caused stress, which in turn led to declining health. In health-care policy, a paradox regarding Medicaid is becoming apparent. Support for full expansion of the program is growing, even among more-conservative states, but some of those same states are attempting to make that expansion more restrictive.
---
Snapshot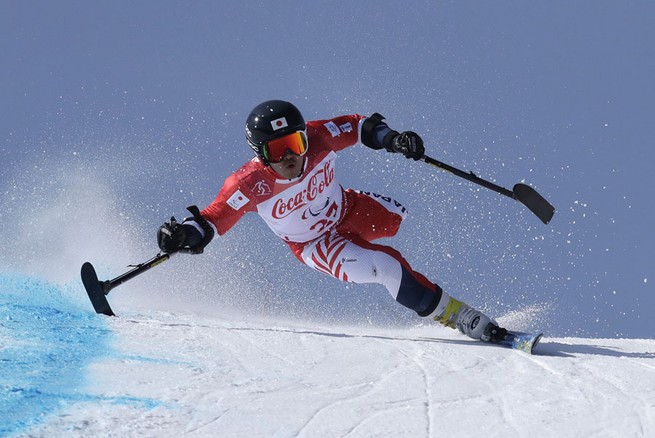 ---
Who We're Talking To
Arielle Baskin-Sommers, a professor of psychology and psychiatry at Yale, explains how psychopaths don't instinctually consider other people's perspectives.
Jeff Hewitt, a Democratic strategist, argues that if Democrats win the special election in Pennsylvania's 18th congressional district, it will be because their candidate distanced himself from House Minority Leader Nancy Pelosi and appealed to white, working-class voters.
---
Evening Read
Sophie Gilbert tells the story of recently discovered Nazi-looted art:
Inside a small flat in a boxy white building, hidden in filing cabinets and suitcases, investigators found more than 1,500 works by artists including Picasso, Matisse, Monet, Liebermann, Chagall, Durer, and Delacroix. The German authorities were investigating Gurlitt for tax evasion; what they found instead was an amassment of art that was immediately, incontrovertibly suspicious.
Read more about the implications of uncovering this trove here.
---
What Do You Know … About Business?
This week, The Atlantic's Business section presents three harrowing stories written by women who have survived human trafficking as domestic workers in the United States. Natalicia Tracy traveled from Brazil to Boston with little but a few cassette tapes and the promise of work. She recalls the self-doubt and coercion that enabled her traffickers to keep her in servitude. Judith Daluz recounts how she became tago nang tago, an undocumented worker on the run from the diplomatic family that employed her. And Nena Ruiz tells her story of modern-day slavery in the home of a powerful couple in California, where she spent each night sleeping on a bed meant for a dog.
Can you remember the other key facts from this week's business coverage? Test your knowledge below:
1. Critics nicknamed the Works Progress Administration, President Roosevelt's effort to put millions of unemployed Americans back to work, ____________.
Scroll down for the answer, or find it here.
2. In 2016, America's top four retail companies were Walmart, Kroger, Costco, and ____________.
Scroll down for the answer, or find it here.
3. Consumer advocates say the bipartisan banking bill working its way through Congress could affect ____________ by relaxing requirements on reporting mortgage-loan data.
Scroll down for the answer, or find it here.
---
Urban Developments
Our partner site CityLab explores the cities of the future and investigates the biggest ideas and issues facing city dwellers around the world. Gracie McKenzie shares today's top stories:
For more updates from the urban world, subscribe to MapLab, CityLab's newsletter for mapmakers and map lovers.
---
Reader Response
After Laura McKenna explored how much time professors put into their work, one reader reflected on her experience with professors as an undergraduate student:
As a third-year undergraduate at a public university, I can attest to the fact that nearly all of my professors work extraordinarily hard, and in many cases for far less compensation than they deserve. They do research with limited budgets, teach passionately, and are available outside class to help students better understand material. Almost all of those I've had the pleasure of learning from have gone above and beyond for my fellow students and me. I'm sure many universities, especially those which are privately funded, employ professors who display varying degrees of commitment to both education and research. However, I am profoundly grateful to the men and women who have taught me with dedication, passion, and fervor.
Read more comments on Facebook, and write to us at letters@theatlantic.com.
---
Nouns
Violent mail, cookbook fantasies, insipid drama, absent administrator
---
Time of Your Life
Happy birthday to Andrew's wife, Judy (a year younger than human spaceflight); to Steve's son Joe (born around the time that white South Africans voted to end apartheid); Sterling's girlfriend, Cookie (a year younger than G. I. Joe action figures); and from Claytee to Milton (twice the age of The Oprah Winfrey Show).
Do you or a loved one have a birthday coming up? Sign up for a birthday shout-out here, and click here to explore the Timeline feature for yourself.
---