The Atlantic Daily: The Question Is ...
Who can lead talks with North Korea? Who will be Trump's next economic adviser? Plus, a newly published speech from Martin Luther King Jr. and more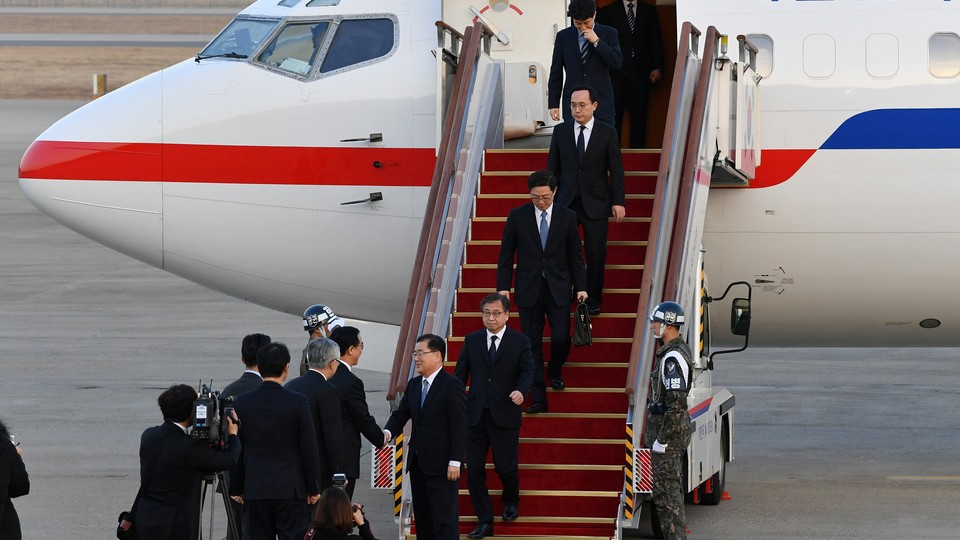 What We're Following
Talking's Tough: How should Donald Trump's administration approach North Korea's reported offer to negotiate on its nuclear program? This week's breakthrough might be merely an attempt to drive a wedge between Washington and Seoul, although that could be all the more reason to give direct diplomacy a try. If that happens, the president may have to resist the impulse to demand a full rollback of the program. Strategy aside, the diminished staff at the State Department leaves an immediate practical question: Who would lead the negotiations?
Economic Woes: The president's plan to impose high tariffs on steel and aluminum has been so divisive among Republican leaders that it apparently prompted Gary Cohn, formerly Trump's top economic adviser, to quit on Tuesday. Yet these leaders have long been out of touch with their party's changing base regarding trade policy, Reihan Salam writes. For his part, Trump appears to have won his quarrel with Cohn—but now he'll have to replace one of his most competent advisers. David Frum outlines the president's choices.
Fantastic Powers: The heartwarming morals and crowd-pleasing plot of The Shape of Water led some critics to dismiss it as a "safe" choice at the Academy Awards. Yet the horror-inflected fantasy film is remarkably different from the Best Picture winners of past years, and its success points to change in the Academy. Another new work that could have a big impact in a genre that is often overlooked is Children of Blood and Bone. This young-adult debut by Tomi Adeyemi draws on West African mythology to tackle contemporary issues of race and power.
---
Snapshot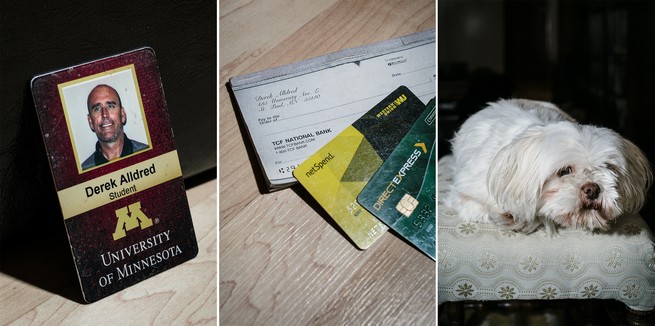 ---
Evening Read
On March 10, 1967, Martin Luther King Jr. spoke to a gathering of white politicians and black activists in Atlanta about what he called the "three major evils"—racism, poverty, and war:
Like a monstrous octopus it spreads its nagging prehensile tentacles into cities and hamlets and villages all over our nation. Some forty million of our brothers and sisters are poverty stricken, unable to gain the basic necessities of life. And so often we allow them to become invisible because our society's so affluent that we don't see the poor. Some of them are Mexican Americans. Some of them are Indians. Some are Puerto Ricans. Some are Appalachian whites. The vast majority are Negroes in proportion to their size in the population … Now there is nothing new about poverty. It's been with us for years and centuries. What is new at this point though, is that we now have the resources, we now have the skills, we now have the techniques to get rid of poverty. And the question is whether our nation has the will …
You can find the full speech in our special issue on King's legacy.
---
What Do You Know … About Science, Technology, and Health?
Humans' hominid ancestors exhibited surprisingly complex cultural behaviors, from flavoring their food with mustard to ritually burying their dead as many as 34,000 years ago. And now, having kept apes in menageries and zoos for more than 300 years, we have unwittingly changed the physiology and psychology of our captive cousins. Male gorillas in zoos, for example, have alarmingly high rates of heart disease, a condition that could be linked to their microbiomes in their gut. Wild orangutans, which have no interest in unfamiliar objects, become innovative and curious after spending time with humans.
Can you remember other key facts from this week's science, technology, and health coverage? Test your knowledge below:
1. A guide by the National Association of City Transportation Officials recommends that protected bike lanes should be at least ____________ feet wide.
Scroll down for the answer, or find it here.
2. Spraying a cannabis infusion under your tongue has fewer psychedelic effects than eating an edible marijuana product, because the spray's active compound doesn't get processed in your ____________.
Scroll down for the answer, or find it here.
3. By removing ____________ from the bodies of the fish they service, bluestreak cleaner wrasses may improve those fish's intelligence.
Scroll down for the answer, or find it here.
---
Look Back
From our September 1939 issue, a man writing under the pseudonym Dr. X describes what he experienced as a political prisoner in a Nazi concentration camp:
Even in the evening, when we had sunk wearily on our straw cots, we were not safe from the cruel whims of the S. S. men. If we didn't jump up quickly enough at their sudden appearance they made us practise jumping up and lying down until we were exhausted, or they had the entire ward line up outside the barracks in the cold and stand for half an hour or longer in the attitude of the 'Saxon Salute—that is, with hands folded behind the head. If an S.S. man entered the barracks in the daytime and was not seen at once by the inmate cleaning up and not saluted, then he might very well have the 'culprit' crawl in and out of the straw a dozen times for punishment. The guards were like mean children who torment animals.
Read on, share this story, and find more articles from our archives.
---
Reader Response
Normally this spot goes to a reader comment. Today, it's from a longtime reader of comments—our senior photo editor, Alan Taylor:
I've moderated more than 75,000 comments on my photo essays at The Atlantic since my arrival in 2011 … I checked the pending comment queue first thing in the morning. I checked it last thing before bed. I checked it dozens of times during the workday, and on every weekend, every vacation …

The relentless grind had a psychological and emotional toll. While moderation was generally a quiet place, letting comments sit in the queue too long would make readers furious. Constantly making judgment calls on other people's utterances, sometimes by the dozens in stressful circumstances with uncertain boundaries, is draining.
Here's what Alan learned in his years of comment moderation, and here's how readers reacted to the demise of TheAtlantic.com's comments section. (You can still respond to our stories via letters@theatlantic.com.)
---
Adjectives
Swarming drones, exfoliant fish, bonkers mélange, transgressive joy.
---
Time of Your Life
Happy birthday to Mary's best friend (a year younger than Google); to Nuria's significant other, Stephan (twice the age of American Idol); to David (born the same year Elvis Presley entered U.S. music charts); and to our Science, Technology, and Health fellow, Rachel (one-seventh the age of The Atlantic).
Do you or a loved one have a birthday coming up? Sign up for a birthday shout-out, and explore the Timeline feature for yourself.
---