The Atlantic Daily: Closing In on an Answer
An ex–Trump aide's announcement, the Oscars' call for inclusiveness, a cure for gorillas' heart disease, and more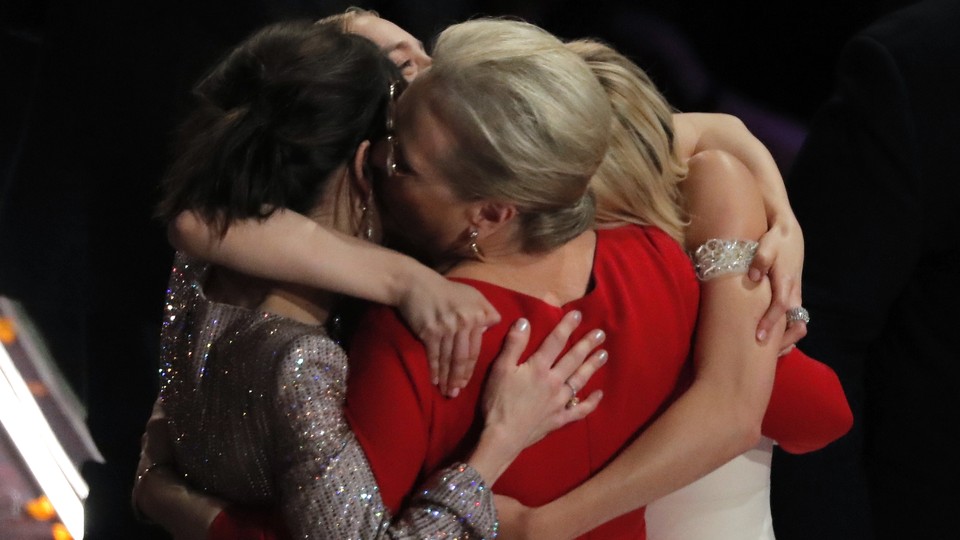 What We're Following
Subpoena Surprise: Sam Nunberg, an attorney and former Trump campaign aide, called in to MSNBC to declare that he would refuse to cooperate with Special Counsel Robert Mueller's investigation. Yet that announcement is likely only to draw Mueller's attention toward Nunberg—especially as Nunberg added that he thinks President Trump "may have done something during the election. But I don't know that for sure." Here's what Nunberg might be trying to do.
At the Oscars: As many critics predicted, Guillermo del Toro's fantasy film The Shape of Water was the big winner of 2018, receiving the Academy Awards for Best Picture and Best Director, as well as two others. This year, the celebration of film's greatest artists was undercut with a critique of the industry's inequities—the gender pay gap, racial representation, and most prominently, sexual harassment. (President Trump, an easy target for last year's political speeches, was rarely mentioned.) Yet these calls for equality, diversity, and unity were filtered through the Oscars' gauzy aesthetic—and may have been diluted in the process.
Gun Reform: Two weeks after the mass shooting in Parkland, Florida, the political momentum stoked by student activists is still strong, yet it also remains unlikely to prompt substantial legislative change. Part of what makes the debate so intractable could be a shift in America's gun culture, which has grown more partisan and more combative in the past two decades. Some conspiracy theorists have gone so far as to claim that the teenage survivors of the massacre are actors—presenting worrying signs for the future of American democracy.
---
Snapshot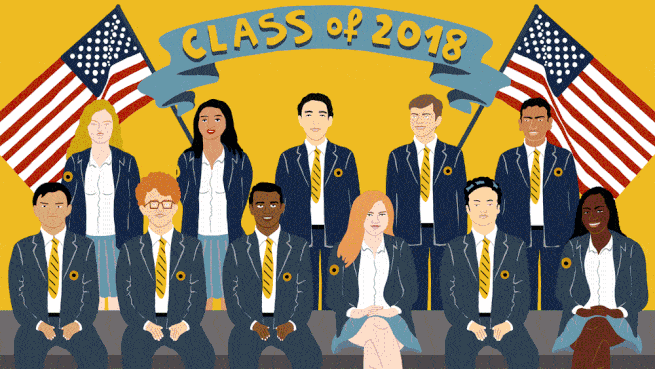 ---
Who We're Talking To
James Risch, a Republican senator from Idaho, explains what he meant when he warned attendees at the Munich Security Conference about a possible conflict "of biblical proportions" between the U.S. and North Korea.
Yascha Mounk, a political theorist, discusses what will happen to global democracy if the system fails in the U.S.
Minxin Pei, a professor of government at Claremont McKenna College, describes how he predicted China's shift toward lifetime rule for presidents, and what may come next.
---
Evening Read
At the Cleveland Metroparks Zoo, Krista Langlois sits in on Mokolo the gorilla's heart exam:
Like many captive male gorillas, Mokolo suffers from heart disease—specifically, fibrosing cardiomyopathy, a condition that turns red, healthy heart muscle into bands of white scar tissue too rigid to pump blood. Although heart disease is nearly absent in wild populations, it's the leading killer of captive male gorillas around the world. Roughly 70 percent of adult male gorillas in North America have heart disease, and many die prematurely as a result. Other great apes, such as orangutans and chimpanzees, suffer at similar rates.

For more than a decade, zookeepers, veterinarians, epidemiologists and others have struggled to figure out why heart disease is so prevalent among captive apes, and how to prevent the animals from developing it. Now they may be closing in on answer—one that lies not in the 20-ounce time bombs housed in gorillas' chests, but in the microscopic bacteria that flourish in their guts.
Keep reading as Langlois traces the history of gorillas in captivity and how scientists began to track down a culprit for their mysterious deaths.
---
What Do You Know … About Education?
What if America didn't have public schools? What if it didn't have private schools? A closer look at these two alternate universes can help us better understand our current system. Back in the real-life education universe, teachers in West Virginia are calling for changes to their system by holding a strike in protest of rising state health-insurance costs and hiring practices that put unprepared teachers in the classroom—and they haven't been appeased by the governor's promise of a raise.
Can you remember the other key facts from this past week's education coverage? Test your knowledge below:
1. Marine recruits are required to have at least ____________ weeks of training in weapons handling and marksmanship before they take part in live-fire exercises.
Scroll down for the answer, or find it here.
2. A recent court decision forbade the suburb of ____________, Alabama, from splintering off from the more diverse Jefferson County School District.
Scroll down for the answer, or find it here.
3. When Emmett Till, a ____________ -year-old African American boy, was lynched in Mississippi, in 1955, his mother sparked a national conversation about racism by insisting on a public funeral.
Scroll down for the answer, or find it here.
---
Look Back
In our February 1937 issue, two years before Adolf Hitler invaded Poland, Henry C. Wolfe predicted how the Third Reich would expand:
When Herr Hitler was named Chancellor by President von Hindenburg, the Nazis already had a smoothly functioning propaganda organization. During the previous decade, when their struggle for power was concentrated on the Reich itself, they had been able to pay only limited attention to neighboring states. But, once in control of the German government, the National Socialists immediately started a powerful propaganda offensive to enlist the aid of the Teutonic minorities in building in the heart of the Continent a great empire that would include all European members of the German race. The triumphant swastika would wave over areas remote from the Fatherland. A victorious Fascist Internationale extending from Burgos to Tokio would leave Geneva nothing but the late meeting place of a defunct debating society.
Read more, share this story, and find more articles from our archives.
---
Reader Response
After David French wrote about why he carries a gun, Melissa Kutner in Baltimore writes back:
David French's article about the mentality of gun owners is meant, I think, to make gun owners seem sympathetic, but instead it encapsulates everything damaging about gun culture. First, fear and paranoia, not hunting or recreation, are the motives for gun ownership here. French is up-front and thinks this fear-motive is a good thing. He offers no acknowledgement that fear and paranoia impair your judgment and are likely biased in various ways (such as racially). I had plenty of contact with guns growing up, and in my experience guns also make people more, not less, jumpy and aggressive. You become more afraid because you are always looking for threats. I've seen others (such as a former Marine recently in the The New York Times), say the same.
Read more letters, as well as French's response, and write to us at letters@theatlantic.com.
---
Verbs
Curiosity unlocked, conservation consecrated, confidence funded, corporations personified.
---
Time of Your Life
Happy birthday to Ranman (a year younger than James Bond) and to Connie (twice the age of mass-produced personal computers).
From yesterday, happy birthday to Rena (born around the time that Babe Ruth signed on with the Boston Braves); to Rebecca's brother Michael (twice the age of MTV); and to Darren's work wife, Kathy (a year younger than Microsoft).
Do you or a loved one have a birthday coming up? Sign up for a birthday shout-out, and explore the Timeline feature for yourself.
---