The Atlantic Daily: Asking Moral Questions
Protesters' deaths, tech ethics, American equality, and more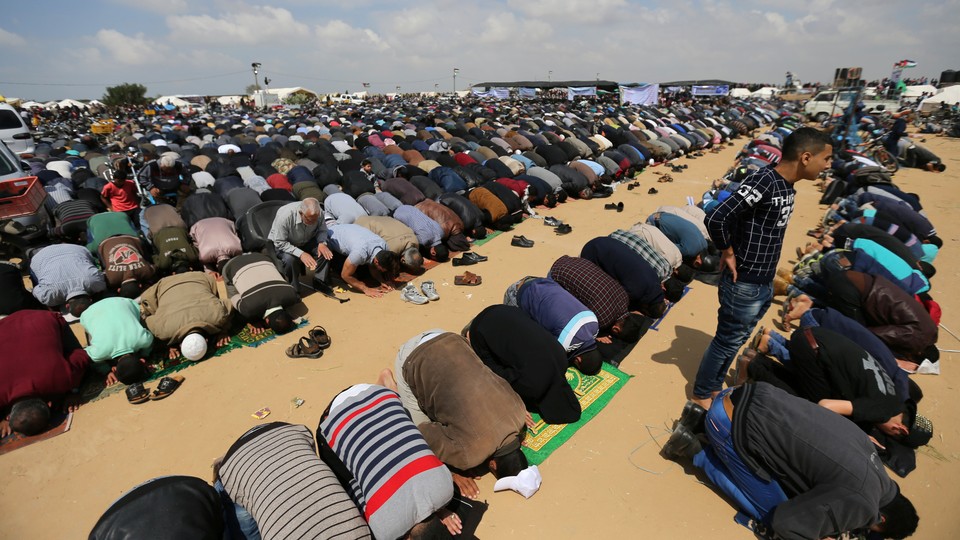 What We're Following
A Protest Turns Violent: The Palestinian health ministry says that at least 15 people were killed and more than 1,000 wounded when Israeli troops opened fire on protesters near the Gaza Strip's border with Israel. The protest was the first day of a massive demonstration that's expected to continue until May 15, and during that time, the clashes could get worse.
Ethics by Boz: BuzzFeed published an internal memo written in 2016 by the Facebook executive Andrew Bosworth, which argues that even the social-media giant's more-questionable data-collection tactics are justified in the name of connecting people.  Bosworth says he doesn't agree with the memo, but intended it to provoke discussion—and such frank discussion about the ugly truths of business may be necessary. Yet the ideals expressed in the memo aren't just limited to the business or tech worlds—and the consequences of those ideals' collapse may not be, either.
A Leader's Legacy: As Vann R. Newkirk II and Adrienne Green explain on the latest episode of Radio Atlantic, the uncontroversial ideal of Martin Luther King Jr. that exists in American memory might have surprised the man himself. In this excerpt from his book Where Do We Go From Here: Chaos or Community? ,he predicted the increasing backlash civil-rights activists would face from white Americans.  William J. Barber II discusses the obstacles to equality that America still faces today.
---
Snapshot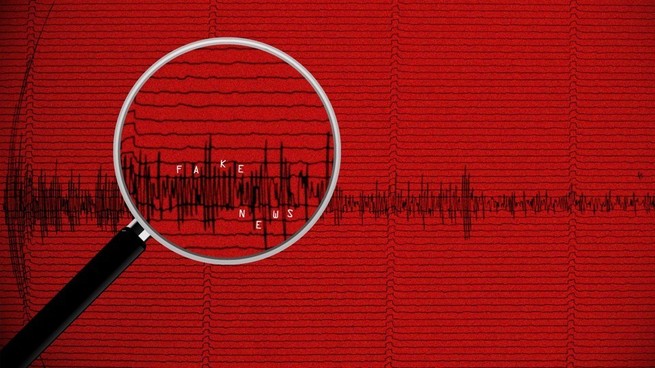 ---
Evening Read
Ian Bogost on the trolley problem, the well-known thought experiment that asks participants to choose between allowing the deaths of five people or causing the death of one:
In addition to its primary role as a philosophical exercise, the trolley problem has been used a tool in psychology—and more recently, it has become the standard for asking moral questions about self-driving cars …

But there's a problem with the trolley problem. It does a remarkably bad job addressing the moral conditions of robot cars, ships, or workers, the domains to which it is most popularly applied today. Deploying it for those ends, especially as a source of answers or guidance for engineering or policy, leads to incomplete and dangerous conclusions about the ethics of machines.
Keep reading as Ian lays out the moral questions technologists should be asking about autonomous vehicles.
---
What Do You Know … About Culture?
Entertainment and the news have always shared a symbiotic connection, but this week, the link between the two seemed especially strong. The new season of Silicon Valley examines the morality of tech companies and their CEOs, at a time when Facebook's role in the Cambridge Analytica scandal is still grabbing headlines. While Trump continues to deny that he had an affair with Stormy Daniels, her telling of their alleged encounters on 60 Minutes carries many of the same themes that pop up in stories of the Hollywood "casting couch." And during a time when many claims are being disputed as falsehoods, Megan Garber delves into the history of the lie detector—in real life and in pop culture—as a machine that offers the appearance of objective truth.
Can you remember the other key facts from this week's culture coverage? Test your knowledge below:
1. Spam filters won't let us name the drug that inspired Saturday Night Live skits, plots on Ally McBeal and Law & Order, and even a "love dessert" made with ____________ and the pill's active ingredient.
Scroll down for the answer, or find it here.
2. The comic-book series Saga has won ____________ Eisner Awards, the genre's equivalent of the Oscars.
Scroll down for the answer, or find it here.
3. A new documentary about the rapper M.I.A. explores her relationship to her home country of ____________.
Scroll down for the answer, or find it here.
---
Poem of the Week
From our February 1997 issue, "The Change," by Stephen Sandy:
As they walked they thought how quiet
this end of winter was,
how long, both of them watching

the neutral tones of March,
the slow, ferocious patience
of air and plant and bird
slowly squaring with change

and change.
---
Reader Response
Along with our new Family section, we've launched our very first Facebook group: Homebodies, where readers can join in The Atlantic's exploration of family life. Here's how one reader, Tatiana, introduced herself:
I'm a millennial mom who is struggling between career advancement and, well, being a mom. I'm also in a cross-cultural marriage, which makes life and parenthood even more interesting. I left my latest management position to become a stay-at-home mom three months ago, and this has proven to be pretty challenging. Now I'm faced with a few decisions that I need to make: Go back to the workforce? Send my 4-year-old to daycare again? Go back to grad school? Well ... there's a lot of life ahead.
We'll be discussing it all on Facebook, as well as in "The Family Weekly," our new newsletter. Sign up here, and email us at letters@theatlantic.com.
---
Verbs
Deal looming, space station crashing, mystery dazzling, couples navigating.
---
Time of Your Life
Happy birthday to Luz's husband (a year younger than MTV); to Brendan (twice the age of CD players); to Susan's twins, Lia and Stefan (a year younger than Amazon); and to Maura's husband, Steve (nine years older than the moon landing).
For tomorrow, happy birthday from Nancy to Rita (a year younger than The Godfather); to Joshua's mom, Bobbie (born the same year Elvis Presley entered U.S. music charts); and to Doran's son (a year younger than the euro).
Do you or a loved one have a birthday coming up? Sign up for a birthday shout-out, and explore the Timeline feature for yourself.
---