The Atlantic Daily: To Pursue Jobs
Trump's tariff announcement, a gun-culture shift, personal cargo droids, and more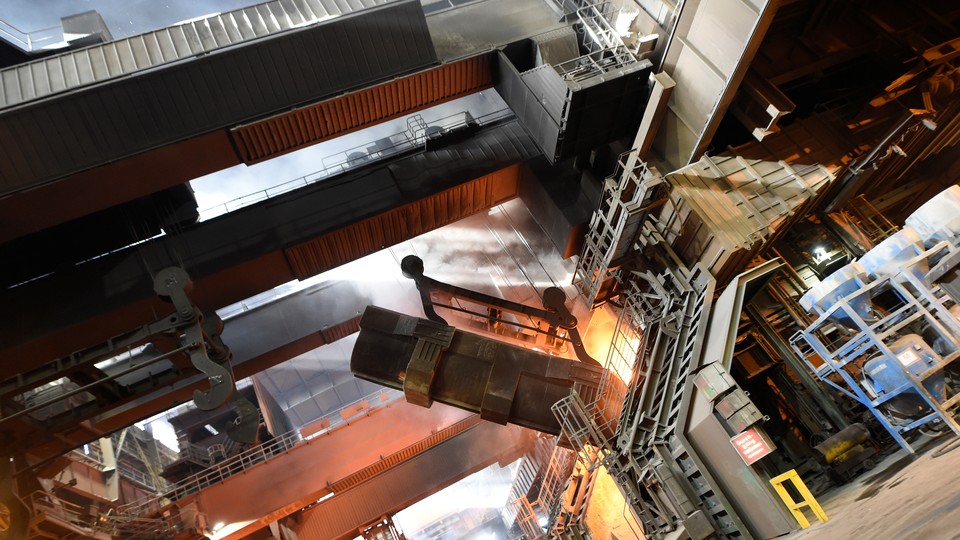 What We're Following
Tariff Tales: President Trump announced a plan to impose new tariffs on steel and aluminum imports. The stated goals are to protect American manufacturers from competition and reduce dependence on imported metals for security reasons. Yet the plan could backfire by raising consumer prices and threatening key alliances. The decision—which reportedly took many White House staffers by surprise—has illustrated the divisions and apparent confusion within the Trump administration.
The Battle Over Guns: Though America's most recent mass shooting, at Marjory Stoneman Douglas High School, in Florida, hasn't yet led to significant policy action on guns, the response of corporations and the public suggests that it has prompted a cultural shift. That shift has some conservative leaders feeling that their right to bear arms is under siege—but gun-control advocates have never mounted an organized effort to change the Second Amendment, and they're not likely to do so anytime soon.
Urban Tech: The ride-sharing company Uber is launching a service designed to help doctors and patients avoid the cost of missed appointments by letting medical offices book rides for patients in advance, even if the patients don't have access to the Uber app. And the manufacturer of Vespa scooters is developing a fleet of personal cargo droids that would follow pedestrians with baggage for which they might otherwise need a car.
---
Snapshot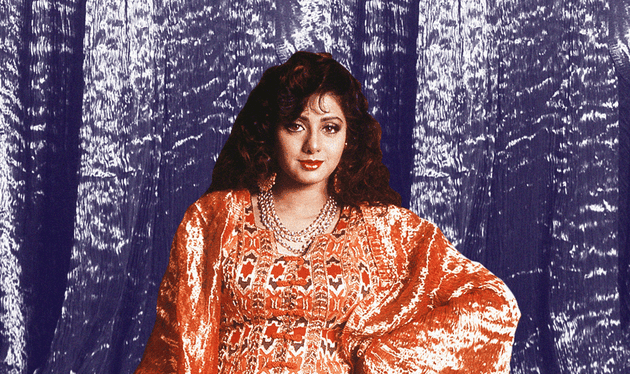 ---
Who We're Talking To
Bernice A. King, a minister and mediator, outlines three actions that her father, Martin Luther King Jr., might have advocated today to heal America's divides.
Yaniv Erlich, a geneticist and hacker, discusses how genealogy databases have inspired his research.
Adam Grant, a management and psychology professor, explains why your co-workers might see your personality more accurately than you do.
---
Evening Read
Ariel Ramchandani on a hotel worker's frightening—and frighteningly common—path to America:
Four people in need of work went to the first meeting and gave the man money, but Racida Eslabon was the only one who made it to the United States. She had already worked in a factory in Japan, and when she got back to the Philippines, she wanted to leave again so she could send money home to her mother, who was sick. She had been trying to get a job through a placement agency but had had no success, so it seemed like very good luck when she met Alfred Briones in June 2008.

Eslabon's decision to pursue a job through Briones, made in desperation in the Philippines 10 years ago, began a chain of events that left her trapped in fear and debt.
Keep reading as Ramchandani tells the story of how Eslabon was exploited—and how she escaped.
---
What Do You Know … About Global Affairs?
The latest developments in Special Counsel Robert Mueller's Russia investigation have shed light on vulnerabilities that extend beyond the 2016 presidential election, including ways in which foreign powers can buy the services of former government officials to advance their agendas. While some observers have compared Russia's actions to past U.S. efforts to influence foreign elections, Thomas Melia argues that a key difference separates Russia's interference with the democratic process and America's political projects abroad. And Russia's meddling likely isn't limited to the U.S.: Senior intelligence officials have warned that Mexico's upcoming presidential elections could be Russia's next target.
Can you remember the other key facts from this week's global-affairs coverage? Test your knowledge below:
1. Fighting between progovernment forces and rebels continues in the besieged Syrian suburb of ____________.
Scroll down for the answer, or find it here.
2. Polls in Italy predict that former Prime Minister Silvio Berlusconi's Forza Italia party will win ____________ percent of the vote in the country's upcoming election.
Scroll down for the answer, or find it here.
3. According to a leaked British-government estimate, leaving the European Union will cost Britain approximately ____________ pounds a week.
Scroll down for the answer, or find it here.
---
Urban Developments
Our partner site CityLab explores the cities of the future and investigates the biggest ideas and issues facing city dwellers around the world. Gracie McKenzie shares today's top stories:
The late architect Natalie de Blois rarely received her due during her 50-year career. Now a new zoning law in Manhattan's Midtown East is helping JPMorgan Chase tear down one of her greatest achievements.

Plogging combines running with saving the Earth, one picked-up piece of trash at a time—and it's already being hailed as the fitness trend of the year.

Predictive policing tools, license-plate readers, stingrays—cities across the U.S. are adopting new surveillance technologies and algorithms without public input or oversight.
For more updates from the urban world, subscribe to one of CityLab's newsletters.
---
Reader Response
Yesterday's Look Back featured a 1936 article by Caroline A. Henderson, an Oklahoma resident during the Dust Bowl, who wrote, "We hope we have learned a little about protecting the soil which is the basis of our physical life." Tom, a reader who lives in the Great Plains region today, is skeptical about that lesson:
When the commodity prices hit recent highs, millions of acres were pulled from the Conservation Reserve Program and millions more acres of what was still native prairie and pasture were plowed under to raise corn and soybeans …  We are doomed to repeat the dirty '30s all over again in the next severe drought.
Read more on the value of farmland conservation, and more comments from readers.
---
Nouns
Star-studded excavation, bike-lane bible, must-listen podcast, almost-conquered climb.
---
Time of Your Life
Happy birthday to Claudia's husband, Chris (a year younger than car seat belts); to Sharon (twice the age of "test-tube babies"); to Nicole (a year younger than cellphones); from Arthur to Sylvie (twice the age of Google); and from Linda to Bill (a year younger than scuba gear). And a very happy birthday to our projects fellow and birthday-compiler, Abdallah (one-sixth the age of The Atlantic), from our archives editor Annika and the rest of The Daily's team.
Do you or a loved one have a birthday coming up? Sign up for a birthday shout-out, and explore the Timeline feature for yourself.
---