The Atlantic Daily: The Future of Facts
Trump's choice for VA Secretary, Russia's retaliation, lie-detector tests, and more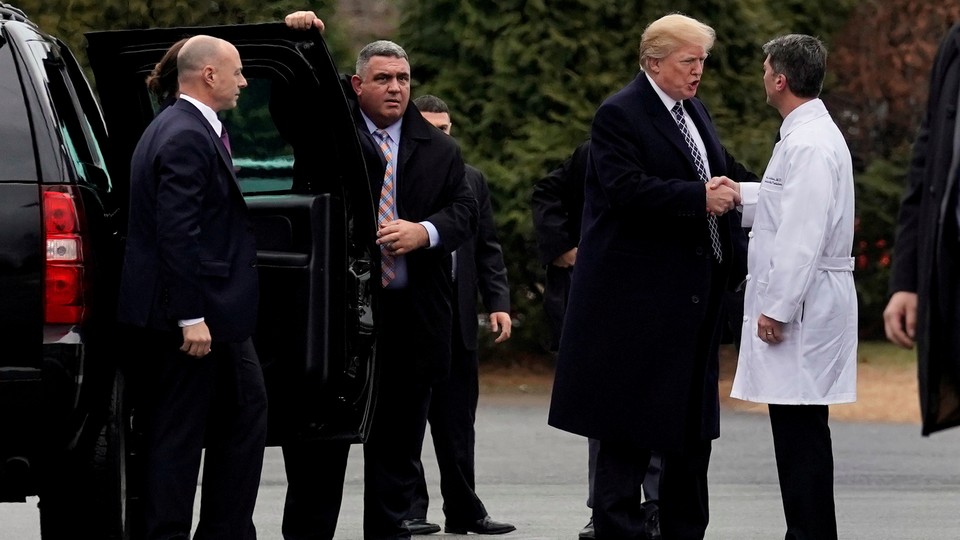 What We're Following
The Doctor Is In: President Trump nominated Rear Admiral Ronny Jackson, the White House physician, as the new secretary of veterans affairs after firing the agency's former head, David Shulkin, on Wednesday. Jackson's 12 years in his position have earned him bipartisan support, but he lacks administrative experience, making him an unorthodox choice to take over one of the U.S. government's largest bureaucratic systems. As he is a current Navy admiral, his nomination also revitalizes the debate over the dual-officeholding ban, which prohibits active-duty officers from holding various "civil offices." Here's what's at stake for the 9 million veterans under his potential care.
Russian Relations: Russia expelled 60 U.S. diplomats and ordered the closing of the American consulate in St. Petersburg in retaliation for the international community's expulsion of Russian diplomats. Meanwhile, in Special Counsel Robert Mueller's ongoing investigation, questions swirl around "Person A," the former Russian intelligence officer said to have been in contact with Trump advisers during the 2016 campaign. Natasha Bertrand went in search of answers.
Crises of Faith: On Wednesday, thousands of protesters marched from eastern Paris to the home of Mireille Knoll, a Holocaust survivor who was murdered last Friday in what officials are calling an anti-Semitic attack. The French government has a strict policy of secularism, and has received criticism for its leniency toward anti-Semitism. While the Jewish community feels as if France is not doing enough, many Muslims find the government's attempt to create a new, moderate French Islam both overbearing and patronizing.
---
Snapshot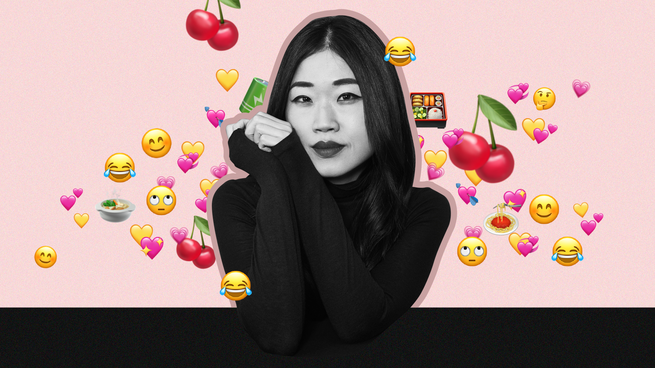 ---
Evening Read
Megan Garber on the deceptive appeal of polygraph tests at a time when American discourse is glutted with untruths and alternative facts:
Lying, at this point in cultural history, has the paradoxical distinction of being at once a common practice and a nearly universally agreed-upon violation of Americans' tenuous social contract; both of those facts have allowed it to become easily weaponized …

No wonder that lie detectors, in all the chaos, are having a moment. They promise order in a time of anxiety about the future of facts. They offer, seductively, that most elusive of things: certainty in a world that offers so little of it, objective truth in a time of subjective facts.

In all that, of course, they are lying.
Keep reading, as Megan explores the history and imperfect science of the polygraph.
---
What Do You Know … About Global Affairs?
After nearly two decades of war in Afghanistan, experts say things may be changing: President Ashraf Ghani has proposed peace talks to the Taliban without preconditions, and the absence of a reply from the group could be a good sign. Elsewhere in the greater Middle East, the expected reelection of Egyptian President Abdel Fattah al-Sisi has some activists and artists worried that the cultural repression he has carried out since 2013 will continue for another four years. And for those who fled the war in Syria, keeping the memories of the scents, colors, and traditions of their old home alive can become "a daily act of resistance."
Can you remember the other key facts from this week's global coverage? Test your knowledge below:
1. North Korean leader Kim Jong Un made a rare trip to a foreign country this week, visiting ____________ .
Scroll down for the answer, or find it here.
2. North American and European countries expelled more than ____________ Russian diplomats in response to the nerve-agent attack on Sergei Skripal, a Russian former spy.
Scroll down for the answer, or find it here.
3. Approximately ____________ percent of HIV-positive South African adults are unaware that they are infected.
Scroll down for the answer, or find it here.
---
Urban Developments
Our partner site CityLab explores the cities of the future and investigates the biggest ideas and issues facing city dwellers around the world. Gracie McKenzie shares today's top stories:
Before the fatal crash in Tempe, Arizona, Uber's self-driving test program had safety weaknesses, according to employees who used to work for the company. One former backup driver even told us: "We saw this coming."

Examine the densest areas in each European country, and you'll find some striking trends: Many were built in the same era for the same reasons, but their current popularity is a far cry from where they began.

Facebook is in the midst of a crisis—and it's only getting worse. As of this week, the company is being sued for enabling housing discrimination.
For more updates like these from the urban world, subscribe to "CityLab Daily."
---
Reader Response
Diana from Atlanta asked advice from Lori Gottlieb, our "Dear Therapist" columnist, on handling her son's recently voiced career aspirations:
A few months ago, on a college tour, our 18-year-old son announced that he had found his purpose and future career: He wants to do stand-up comedy.

The fact is, he's got some talent in this area. He's comfortable onstage, he's a great physical comedian, he can do accents, he's charming and funny. At the same time, at 18, he's undisciplined, he's a procrastinator, and he gets debilitating migraine headaches when he is sleep-deprived, dehydrated, malnourished, or stressed ... Then I start thinking about how he will pay the bills, buy a house, have a family …

How do we balance our desire to be supportive of his dream with our fear of harming our child by not pushing him to orient his college experiences toward a "real" job?
Read Lori's advice for Diana, and write to us via letters@theatlantic.com.
---
Nouns
Cracked knuckles, family rituals, controversial ufologists, killer fungus.
---
Time of Your Life
Happy birthday to Michael (twice the age of the World Wide Web); to Lara's husband (a year younger than car seat belts); to Deb's son Adam (the same age as Stephen Curry); to Margaret's first beau, Dane (twice the age of Macintosh computers); to Terencia's daughter Mackenzie (a year younger than Amazon); and to Sandy (born around the time Elvis Presley entered U.S. music charts).
Do you or a loved one have a birthday coming up? Sign up for a birthday shout-out, and explore the Timeline feature for yourself.
---