The Atlantic Daily: Training for Enlightenment
The arrest of a Michigan State University dean, a unified response to Russia, gamers' fighting philosophy, and more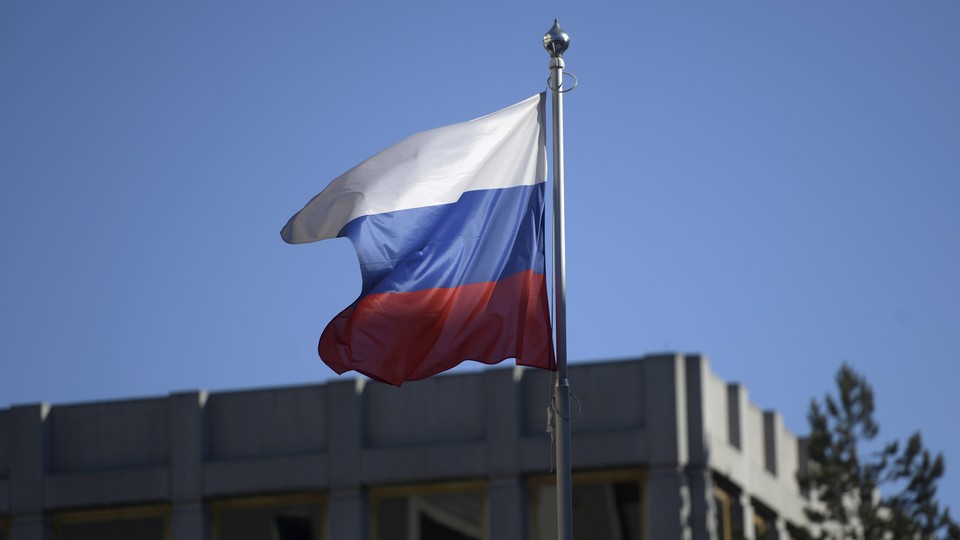 What We're Following
Russian Repercussions: The Trump administration expelled 60 Russian diplomats on Monday in response to the poisoning of a Russian former spy and his daughter on British soil, which many in the international community have accused Russia of perpetrating. (The Kremlin has denied the country's involvement.) The expulsion, which marks a turning point in President Trump's stance on Russia, is part of a unified international response that could seriously undermine Russian intelligence networks—but it may take different strategies to change the Kremlin's ways.
Problems at the Top: William Strampel, the former Michigan State University dean who supervised the convicted serial sexual abuser Larry Nassar, has been arrested on four charges, including criminal sexual conduct and willful neglect of duty, after allegations emerged that he sexually harassed several students. While Strampel is reportedly denying the charges, these revelations shed light on the institutional failures that could have allowed Nassar's abuse to continue for so long.
Government Funds: The launch of NASA's James Webb Space Telescope, which is set to succeed Hubble and has been in the works for two decades, has been pushed back a year over technical and testing issues. The project will likely require new funding authorization from Congress. And a series of extravagant expenditures by Cabinet secretaries seem to follow a tone set by Trump—and might result in new staffing changes.
---
Snapshot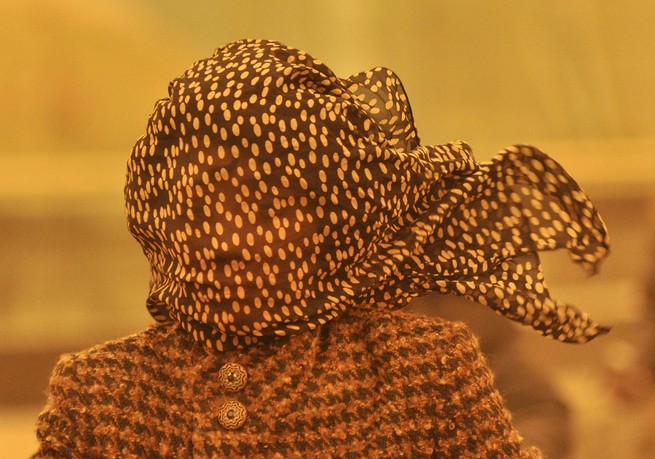 ---
Who We're Talking To
Joan Baez, the folk singer, remembers the first time she heard "The President Sang Amazing Grace." At the time, she was driving: "I had to pull over to make sure I heard whose song it was, because I knew I had to sing it." Watch a new animation of Baez's rendition of the song.
Mary H. K. Choi, the author of the young-adult novel Emergency Contact, discusses the role that digital communications play in building relationships today.
---
Evening Read
Chris Goto-Jones on the gamers who approach arcade fighting games like they're a real-life martial art:
These virtual ninja, as I have come to call them, say they aren't interested in gratuitous graphic violence, only in skill. Their approach to fighting games evokes a different tradition—that of the martial arts themselves. Following the "kung-fu craze" of the 1960s and 1970s, the martial arts sparked a moral panic: How could training to kill someone with a single strike be good for society? Should martial arts be banned or licensed like weapons? But then Bruce Lee and his tantalizing blend of spiritual cultivation and superlative martial prowess opened Western audiences to the possibility that training to punch and kick might not be about violence, but could also be a form of training for Enlightenment.

Echoing Lee, these virtual ninja argue that how and why you play matters. They say that, when approached in a particular way, fighting games can make you a better person.
Keep reading as Goto-Jones meets some of the masters of the virtual ninja community.
---
What Do You Know … About Family?
In an uncertain age, the events taking place on a national level can irrevocably shape family relationships. On the occasion of the March for Our Lives, The Atlantic's new Family section spoke with 10 survivors and family members affected by previous mass shootings to learn how trauma changed their lives and, in some cases, fueled their activism. Rachel Gutman attended the march with her crowd-shy grandfather, and reflected on how the movement that emerged after the school shooting in Parkland, Florida, energized him to cross generational boundaries.
For more on American family life, in your inbox each Saturday morning, subscribe to the "Family Weekly."
Can you remember the other key facts from this week's family coverage? Test your knowledge below:
1. The opening scene of the movie ____________, in which Reese Witherspoon's character is led blindfolded into the diamond-ring section of a Tiffany & Co., epitomizes the American ideal of the marriage proposal.
Scroll down for the answer, or find it here.
2. Two years after the Supreme Court decision that legalized same-sex marriage, ____________ percent of same-sex couples who were living together were married.
Scroll down for the answer, or find it here.
3. _____________ sealed his place as the 20th century's parenting guru with the 1946 publication of his Common Sense Book of Baby and Child Care.
Scroll down for the answer, or find it here.
---
Urban Developments
Our partner site CityLab explores the cities of the future and investigates the biggest ideas and issues facing city dwellers around the world. Gracie McKenzie shares today's top stories:
For more updates from the urban world, subscribe to one of CityLab's newsletters.
---
Reader Response
Last week's reader debate over Robert Frost's "The Road Not Taken" reminded John Pratt in Medford, Oregon, of another multilayered Frost poem, "Mending Wall":
My wife and I were both high school English teachers many years ago and used this poem to illustrate reader response methodology. We had opposite interpretations to this poem (she thought it was all about how Frost was endorsing walls and the aphorism "good fences make good neighbors," while I thought it was all about Frost trying to criticize the tendency of humans to build walls between each other for no good reason), and we would team-teach this poem with our American Lit. classes, arguing for our respective interpretations. We would invite students to join either of us. Later, we would explain why our respective lives had inclined us to read the poem the way we had. Our purpose was to show that there was not one correct interpretation, but that each reader's response to the poem was derived from their cumulative life experiences.
Read more on "Mending Wall," check out more reader responses to "The Road Not Taken," and write to us via letters@theatlantic.com.
---
Verbs
Noses distorted, Netflix disparaged, provisions packaged, drugs discussed.
---
Time of Your Life
Happy birthday to Susan's daughter-in-law Jennifer (a year younger than The Oprah Winfrey Show); to Rob (twice the age of Microsoft Windows); to Suzanne (16 years older than the moon landing); to Robert (a year younger than the Batman comics); to Pat (twice the age of the Disney Channel); and to Rachel (a year younger than hip-hop records).
Do you or a loved one have a birthday coming up? Sign up for a birthday shout-out, and explore the Timeline feature for yourself.
---