The Atlantic Daily: The Next Generation
Trump's new national-security adviser, new tariffs on China, what fuels an HIV epidemic, and more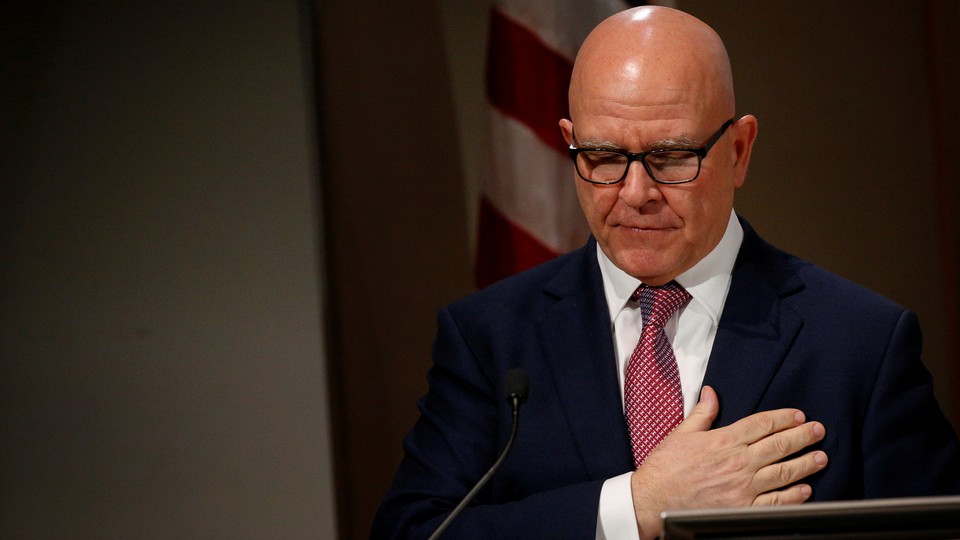 What We're Following
Shake-Ups on Trump's Team: President Trump is replacing National-Security Adviser H.R. McMaster with John Bolton, a former United Nations ambassador who's advocated for military action against North Korea. Here's what that means. Earlier in the day, Trump's personal lawyer John Dowd announced he's stepping down from the president's legal team in the Russia case. Dowd's decision comes less than a year after Trump's last lawyer resigned.
Trouble With Trade: Trump announced significant tariffs on Chinese imports as a result of an investigation into Chinese trading practices that hurt U.S. firms. Although the president may be right to want to punish unfair trading, he might also be starting a trade war that he can't win. Meanwhile in Europe, some of the unintended consequences of Brexit include serious disruptions to the lives of many residents, as well as a new British passport that will be produced in France.
The Wake of Violence: In Austin, Texas, the suspect in a deadly series of bombings blew himself up on Wednesday, and the crimes' long-term effect on his community may be just beginning. The surge of activism since the shooting in Parkland, Florida, prompted Congress to add some provisions to its omnibus spending bill that take steps toward reducing gun violence, although the measures fall short of what advocates had hoped for.
---
Snapshot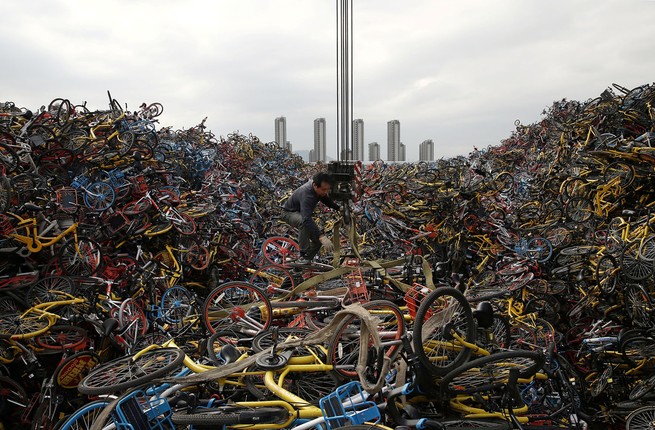 ---
Evening Read
From Vulindlela, South Africa, Olga Khazan reports on the relationships between young women and older men known as "blessers":
In a country where two-thirds of people under age 25 are unemployed, some poor South African women and teens date older, wealthier men, who provide them with everything from food to hairpieces to school uniforms. In exchange, the men demand discreet, often condom-free sex. At the same time, many of these young women maintain more egalitarian relationships with boys their own age. Some of the sugar daddies, as these men are also sometimes called, infect the girls with HIV. When those teen girls reach adulthood, they find husbands and pass their HIV onto them. Those husbands, in turn, become the next crop of sugar daddies, infecting the next generation of teen girls and perpetuating the cycle.

This cycle of contagion, researchers are finding, is driven not only by economics and culture but also by the human body's own microbes.
Keep reading as Olga explains how vaginal microbes can help protect against HIV—or leave women more vulnerable to it.
---
What Do You Know … About Global Affairs?
Although concern over digital election meddling tends to dominate the news, examples from around the world show other ways in which technology can interfere with personal freedom. A Facebook page in Lebanon seeks to crowdsource the identity of criminals and deliver the suspects to the police—but with little oversight as to what constitutes a "crime," the page risks criminalizing any behavior that the vigilantes disapprove of. And in China, where facial-recognition technologies are spreading, Rene Chun writes that the country is becoming "the world's most advanced surveillance state."
Can you remember the other key facts from this week's global coverage? Test your knowledge below:
1. Of all OPEC member states, ____________ is the second-largest producer of crude oil.
Scroll down for the answer, or find it here.
2. Vladimir Putin claimed victory in the Russian presidential election with ____________ percent of the vote, according to state data.
Scroll down for the answer, or find it here.
3. The French far-right National Front party invited Trump's former adviser ____________ to its annual congress.
Scroll down for the answer, or find it here.
---
Urban Developments
Our partner site CityLab explores the cities of the future and investigates the biggest ideas and issues facing city dwellers around the world. Gracie McKenzie shares today's top stories:
For more updates from the urban world, subscribe to Navigator, CityLab's Friday roundup of stories and adventures.
---
Reader Response
Jonathan Rauch and Benjamin Wittes argued in our March issue that to protect American democracy, conservatives, independents, and everyone else should boycott the Republican Party. Heather Vitunac in Los Angeles, California, thinks that argument "will only make matters worse":
First, people who have supported Republican candidates thus far will continue to do so, regardless of how the party is doing.

Second, telling the people who actually take the time to do their research on candidates to vote a straight-party ticket is just as dangerous to democracy as it is to blindly follow the Republicans … We've seen what happens when people vote along partisan lines, and the negative results of this aren't exclusive to the GOP.
Read more from Heather and other reader reactions. Rauch and Wittes's goal is to force the GOP to act as a check on Trump; so far, leaders have been reluctant to do so, and that could cost them in this year's midterms.
---
Verbs
Cows clicked, assassin awakened, director disputed, mega-robots re-created.
---
Time of Your Life
Happy birthday from Gabbi to Larry (a year younger than helicopters); to Michael's wife, Adele (a year younger than the computer mouse); to Laurie's husband (twice the age of websites); to Alice's boyfriend, James (a year younger than Martin Luther King Jr.'s "I Have a Dream" speech); and to Kathleen's brother Kyle (twice the age of the first text message).
Do you or a loved one have a birthday coming up? Sign up for a birthday shout-out, and explore the Timeline feature for yourself.
---