The Atlantic Daily: 'What Lessons Would They Learn?'
The Cambridge Analytica scandal, looking back at the Iraq War, a heated poetic debate, and more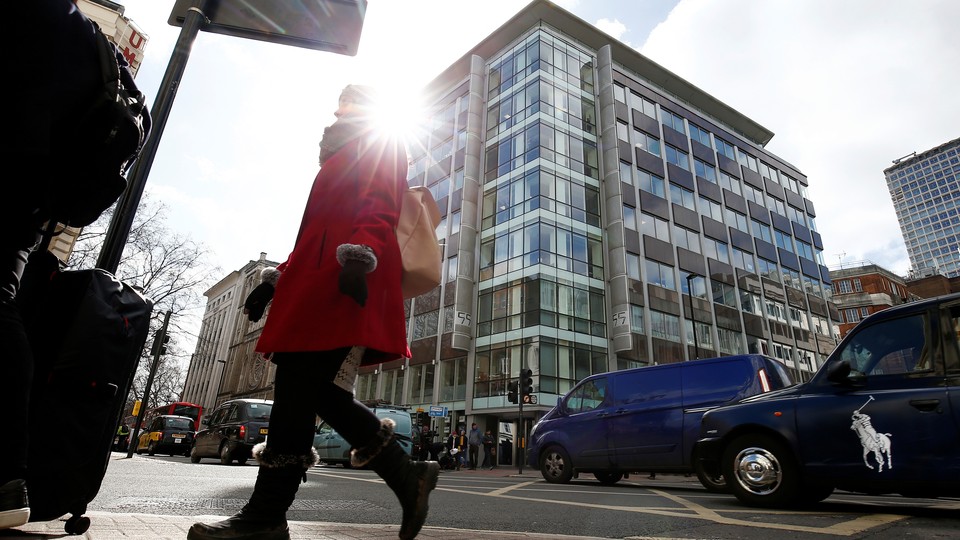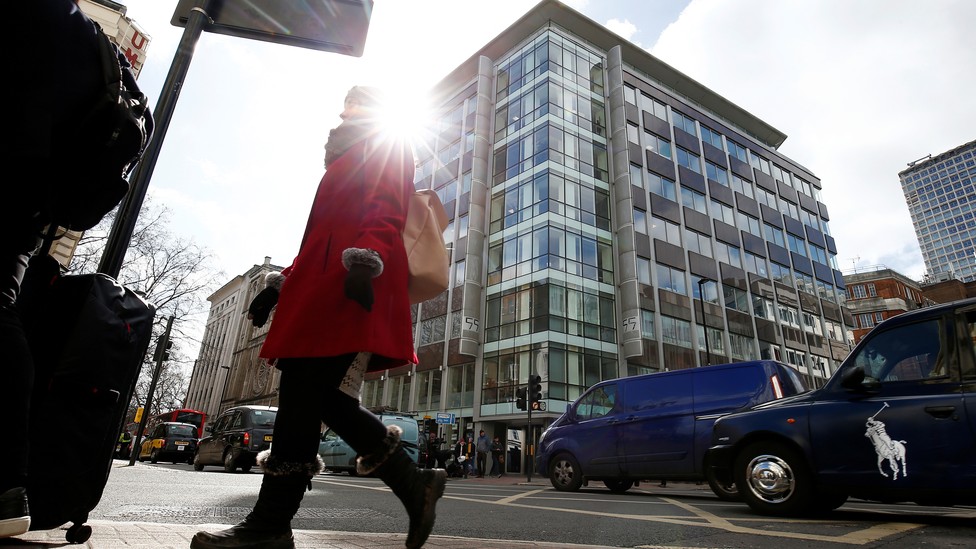 What We're Following
Data Debacle: The Federal Trade Commission is now investigating how the political-consulting firm Cambridge Analytica gained access to the personal information of about 50 million Facebook users. That data was used to build "psychographic profiles" of potential voters. Although the profiles might not have actually worked, the scandal entangles not only Facebook (whose leadership has offered only a minimal response), but also President Trump, whose campaign had ties to the firm. Robinson Meyer breaks it down.
White House News: A meeting between Trump and Saudi Crown Prince Mohammed bin Salman left open the question of whether the U.S. will sell nuclear reactors to Saudi Arabia—although there are signs the president could be convinced to do so. And Press Secretary Sarah Huckabee Sanders refused to criticize the fairness of Russia's recent election, in which President Vladimir Putin won by a landslide after his leading opponent was barred from running.
Meet Our New Section: "Our newest editorial initiative … will provide readers with essential and sophisticated journalism about the building-block unit of civilization: the family," writes Jeffrey Goldberg. Today, the Family section includes stories about America's proliferation of conflicting parenting advice, the pressure kids face to conform, the burden of teaching a child about racism, and the changing significance of marriage—plus a Facebook group where you can connect with other readers, and a newsletter to keep you up to date.
---
Snapshot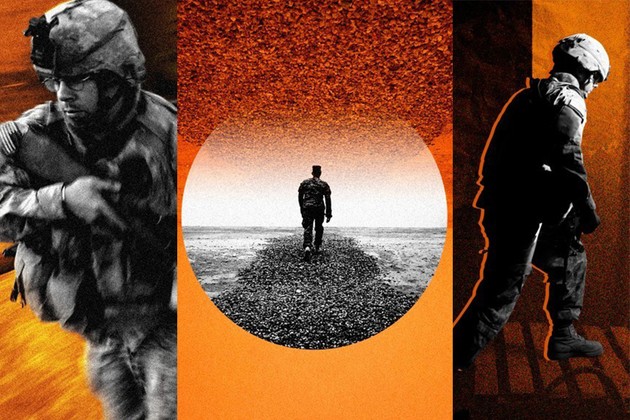 ---
Who We're Talking To … About the Iraq War
Andrew Exum: "I only saw the war as a snapshot: I did one, short tour of duty in the war's first year. Nonetheless, I believe that what I saw then pointed toward why the war would become so painful for Americans and Iraqis alike."
Cullen Murphy: "The war that Iraq brought to mind was Vietnam—not because the two wars were intrinsically similar (they were very different) but because questions about the role of the press, and the responsibilities of the press, arose ferociously from both conflicts. "
James Fallows: "I fear but expect that the U.S. is fated to lurch from one over-'learning' to its opposite, and continue making a steadily shifting range of errors."
---
Evening Read
Ibram X. Kendi asks: "What's the difference between a frat and a gang?"
The fraternity may be as violent as the gang. Collegiate America may be as dangerous for women as urban America … But Americans stereotype the gang and fraternity differently and treat them differently and rationalize their violence differently and police them differently. What if Americans looked at them similarly? What if Americans treated them similarly? What if Americans treated their victims similarly?

That is not to suggest that Americans should treat fraternities the same way they treat gangs right now any more than they should treat gangs the way they treat fraternities right now. But if experts on gang violence and sexual violence came together to extract the most effective policies and ideas from both, what lessons would they learn?
Keep reading as Kendi considers the question.
---
What Do You Know … About Business?
President Trump pledged to bring corporate efficiency and business savvy to the White House, and to use those two traits to invigorate the market. As Derek Thompson explains in the latest episode of Radio Atlantic, that efficiency is a double-edged sword, and works better in some arenas than in others. The CEO mindset may have been exactly what undid Rex Tillerson as secretary of state. And although the blood-plasma industry turns a tidy profit supplying the necessary material for life-saving medical treatments, its business model raises ethical questions, as it relies heavily on poor Americans who donate their plasma for cash.
Can you remember the other key facts from this week's business coverage? Test your knowledge below:
1. Since 2008, the number of teachers and school workers in the U.S. has fallen by 135,000, while the number of students has risen by ____________.
Scroll down for the answer, or find it here.
2. Last week, Senator Elizabeth Warren traded sharp words with her Democratic colleague Heidi Heitkamp over proposed banking legislation to roll back key parts of ____________.
Scroll down for the answer, or find it here.
3. In Rex Tillerson's time as CEO his company ExxonMobil's annual budget routinely exceeded $____________.
Scroll down for the answer, or find it here.
---
Urban Developments
Our partner site CityLab explores the cities of the future and investigates the biggest ideas and issues facing city dwellers around the world. Gracie McKenzie shares today's top stories:
For more updates from the urban world, subscribe to Navigator, CityLab's Friday roundup of stories and adventures.
---
Reader Response
Robert Frost's poem "The Road Not Taken" was first published in our August 1915 issue. More than a century later, viewers of Jackie Lay's new animation of the poem are still arguing over its meaning. Irina writes:
I remember teaching this poem to college freshmen back in 2002 and being surprised at their insistence on arguing for the traditional interpretation [that Frost is advocating nonconformity] despite my explanation. People are attached to the meaning that's easiest to see. Yet, it's worthwhile to spend some time with the poet's words to get at his intended point.
This point is most likely that the roads are interchangeable—but that the speaker will convince himself otherwise in an attempt to explain the path his life has taken. Monique is also a teacher:
I do a debate with my seniors on whether this is a positive and uplifting poem, or a negative, regretful poem. They are assigned a side and get super into it. Sometimes it involves yelling.
My (Rosa's) two cents: The energetic discussions in these readers' classrooms (and on our Facebook post of the video) illustrate the same human tendencies to look for meaning in mundane events that Frost's metaphor does. And that makes "The Road Not Taken" the most fascinating kind of literary work, one whose readers' reactions become part of the story it tells.
Speaking of which, you can send your reactions to any of our articles to letters@theatlantic.com.
---
Verbs
Kids draw, music drains, "disco ball" falls, guilt works.
---
Time of Your Life
Happy birthday to Susie's husband, Dick (a year younger than "talking" movies); to Matt, who shares a birthday with Claire's husband, Colin (both are a year younger than The Simpsons); to Michele's youngest daughter, Kristen (twice the age of American Idol); to Valerie's sister (a year younger than T-shirts); to Donna's son Bini (twice the age of Twitter); to our magazine fellow Eli and our politics fellow Taylor (both are one-seventh the age of The Atlantic); and to our product designer Chris (one-sixth the age of The Atlantic).
Do you or a loved one have a birthday coming up? Sign up for a birthday shout-out, and explore the Timeline feature for yourself.
---
The newsletter dated March 19, 2018, has been updated to clarify that the University of Maryland, Baltimore County, losing streak against the University of Vermont ended March 10.
---