The Atlantic Daily: Faces Seen in Dreams
Who might leave the West Wing next, why young Italians might vote populist, what to watch for at the Oscars, and more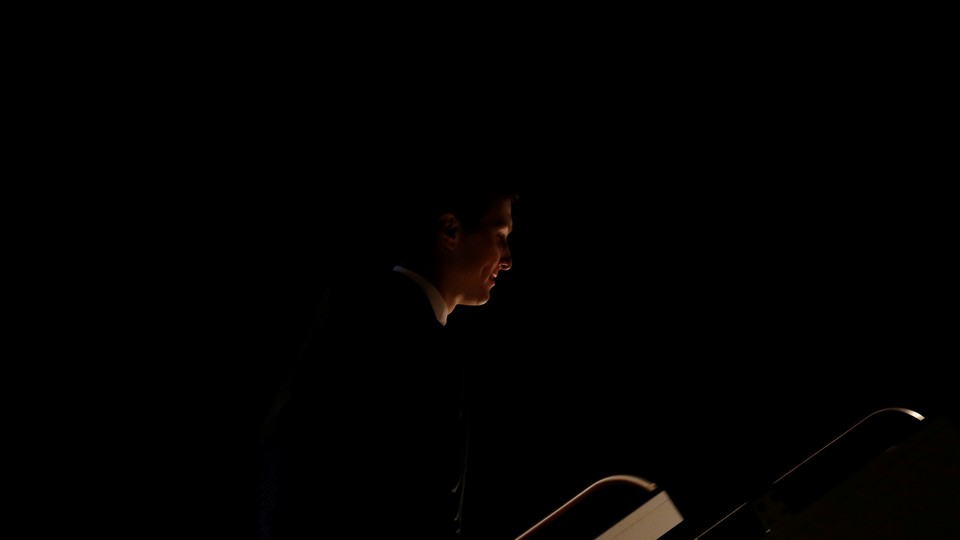 What We're Following
Trading Places: The steep tariffs on steel and aluminum that President Trump announced on Thursday have parallels in a 1971 surtax imposed by President Richard Nixon—and could come with serious costs, David Frum writes. The restrictions also conflict with Trump's goal of reducing low-skilled immigration, as U.S. manufacturers may struggle to make up the difference from imports with a limited labor supply. Meanwhile, several of Trump's close advisers—including his son-in-law, Jared Kushner; Attorney General Jeff Sessions; and Chief of Staff John Kelly—are rumored to be thinking about leaving the White House.
Italy's Elections: At the polls on Sunday, voters will confront a choice among a rising far-right wing, a disunited left, and a struggling center—dynamics that have been playing out in other European countries over the past few years, and whose consequences could affect the whole European Union. Those supporting the populist Five-Star Movement include many young Italians, who say they hope candidates outside the political establishment will give them better economic opportunities.
Space Struggles: An audit report from the Government Accountability Office says NASA is falling behind schedule and may exceed its budget on the James Webb Space Telescope, the $8.8 billion device that's intended to succeed Hubble. Spaceport America, billed as "the world's first purpose-built commercial spaceport," has been completed for nearly a decade—but the New Mexico site has yet to see its hoped-for profits from the private space industry.
---
Snapshot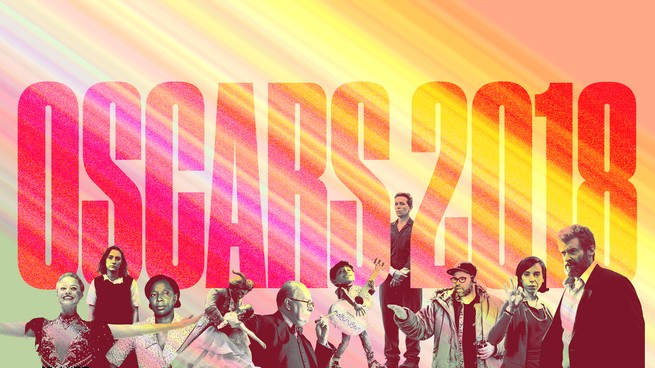 ---
Who We're Talking To
The Atlantic's Vann R. Newkirk II and Adam Serwer describe how Afrofuturism is entering the American mainstream on the latest episode of Radio Atlantic. Listen and subscribe.
Liza Mandelup, a filmmaker, discusses her short documentary on a camp for children whose rare skin disorder makes them allergic to sunlight. Watch here.
Jeremy Richman, a neuroscientist whose 6-year-old daughter was killed in the Sandy Hook elementary-school shooting, explains how he and his family channeled their grief into activism: "We were profoundly committed to preventing others from suffering in the way that we were suffering and continue to [suffer to] this day."
---
Evening Read
In our special issue examining the legacy of Martin Luther King Jr., Jesmyn Ward remembers the poverty of her childhood:
I had it better than my grandparents and my mother did when they were young, but I remember hunger. I think it was the hunger of childhood, the need for fuel to grow, but it was blinding sometimes. Sometimes not even the food in my belly appeased it. I recall eating four hot dogs once and still feeling as if my stomach were filled not with food but with air. The hunger was most insistent during and after hurricanes, when crackers and Vienna sausages and sardines were meals. When I was a teen, I read Richard Wright's memoir, Black Boy, read of him putting his mouth under a water faucet as a child growing up in Mississippi and drinking until he could swallow no more, so that his belly would fill with something, anything. The familiarity of that unquenchable desire floored me.

As an adult, this is how I carry the poverty of my Mississippi youth forward with me: by remembering the emptiness inside me. By remembering how that emptiness permeated every bit of me. How I was hungry in my belly and ravenous to fill my brain with something that would one day help ensure that I would not be hungry forever.
Keep reading as Ward describes how poverty and racism persist in her home state of Mississippi more than 50 years after King fought to stop them.
---
What Do You Know … About Culture?
Sunday's Oscar ceremony will officially bring a close to the 2017 awards season. Our film critic Christopher Orr offers his predictions for who will go home with a trophy in 10 of the categories. (If you need a refresher on the nominees, this crash course may be helpful.) Elsewhere in film, Black Panther is still going strong, and its music—whose videos draw heavily on African imagery—may be one reason for that. Ta-Nehisi Coates sat down earlier this week with Chadwick Boseman and Lupita Nyong'o, two of the films stars, to learn about their personal relationships with the characters they play.
Can you remember the other key facts from this week's culture coverage? Test your knowledge below:
1. The Scandinavian philosophy of ____________ advocates for the teaching of craft as a way of improving students' character and intellect.
Scroll down for the answer, or find it here.
2. The South Korean metal band ____________, which performed at the Olympics' closing ceremony, combines modern musical styles with the country's traditional instruments, such as the geomungo.
Scroll down for the answer, or find it here.
3. The Bollywood actress Sridevi reportedly turned down Steven Spielberg's offer to be in his film ____________ because she was at the height of her stardom and thought the role was too small.
Scroll down for the answer, or find it here.
---
Poem of the Week
This Tuesday, February 27, marked the 211th birthday of Henry Wadsworth Longfellow, one of The Atlantic's co-founders. From our July 1864 issue, here's his poem "Palingenesis":
Then suddenly, as one from sleep, I started;
For round about me all the sunny capes
Seemed peopled with the shapes
Of those whom I had known in days departed,
Apparelled in the loveliness which gleams
On faces seen in dreams.
---
Reader Response
Last month, Eliot A. Cohen described this year's Munich Security Conference as evidence of "the collapse of the global elite." Benedikt Franke, the chief operating officer of the foundation that runs the conference, responds:
What Cohen sees as a failure of the institution is, in reality, representative of something much bigger and more worrisome. The fact that grown statesmen refuse to listen to one another in the plenary, the fact that delegations leave the conference hall when the leaders of neighboring countries speak, or the fact that even the most-senior politicians of Europe refuse to sit on a panel together has little to do with our conference. But it has everything to do with the sorry state of international affairs. As Thomas Wright tweeted, "the [MSC] is the messenger, not the message. It reveals the world we are in; it doesn't create it."

For decades, the West presented a relatively consolidated front in Munich. One would come to the conference to discuss the future of the transatlantic alliance with one's like-minded peers and return home reassured in the feeling that all was in order. Those days are over, or so it seems. Whether permanent or temporary, whether reversible or not, the creeping disintegration of the liberal international order was all too palpable that weekend.
Read more, and write to us at letters@theatlantic.com.
---
Alliteration
Baltimore bail bonds; moms' mild marijuana; Amazon adversity; mmm, mustard.
---
Time of Your Life
Happy birthday to Christine's husband, Gabe (a year younger than Microsoft); to Sophia (a year younger than Wikipedia); to Patrick's spouse, Sorian (twice the age of the euro); and to Missy's friend Katie (a year younger than The Lord of the Rings).
Tomorrow, happy birthday to Melissa (16 years older than the moon landing); to Gail's husband, John (a year younger than LP records); and to Simon (a year younger than talkies).
Do you or a loved one have a birthday coming up? Sign up for a birthday shout-out, and explore the Timeline feature for yourself.
---